Happy Easter Weekend friends! Thanks for stopping by for my JoLynne! Easter Brunch is one of my favorite days to cook. I have such fond memories of celebrating with my family and there was always such yummy food.

Last year I prepared my first ever Apricot Glazed Ham with a delicious Gruyere & Asparagus Potato Noodle Casserole from Inspiralized.com. Guess what? It was so good, I'm going for a do over! Maybe this will become our tradition for Easter Brunch.
If you're here to link up, we'd love for you to share a recent healthy recipe or meal plan using real, whole foods – with no processed items. If you're here for recipe inspiration – welcome!
Each week the Real Food Recipe linky is hosted by me and JoLynne so that means your post will be appear on both websites. AND we may just pick your recipe to be featured the following week!!
If you would like to be reminded that our meal plans and the linky is live, be sure to sign up for our Weekly Meal Plan Newsletter here.  
Did you catch last week's #RealFoodRecipes roundup? I was super excited to see this Chesapeake Club & Avocado Deviled Eggs from The Domestic Life Stylist. After boiling about   2 dozen eggs for Easter this is going be for brunch on Sunday. And this Florida girl is always looking for ways to incorporate crab. What a great idea!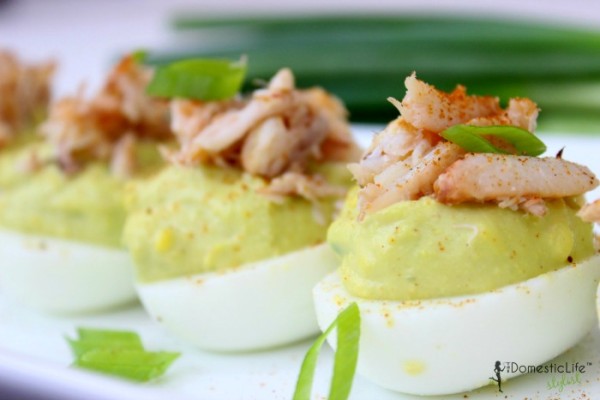 Call me crazy but I've always wanted to try an oxtail recipe. This Oxtail Stew shared by Princess Tafadzwa is completely attainable considering I have every ingredient in the pantry. I wonder if I could add veggies to make it a meal?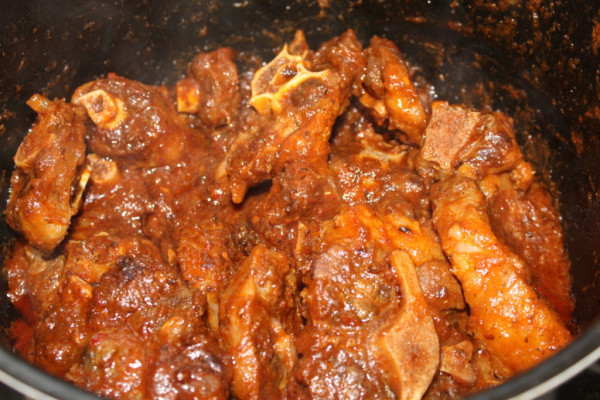 Want more inspiration? Head over to JoLynne's weekly meal plan for more ideas for healthy recipes. 
Here's what's cookin' at my house this week….
weekly meal plan april 4th