For the past three years I feel like my thyroid has become my nemesis. Fluctuating levels, multiple doctors, a million blood tests and a variety of medications, there seems to be no resolve to my hormone imbalance and understanding thyroid and TSH levels is an ongoing battle.
I never gave my thyroid any thought until after the birth of my girls. The primary symptoms were unexplained weight gain and the blues long after postpartum. My doctor checked everything and insisted I was "normal".  A friend who suffers from hyperthyroidism insisted that I show her my lab results and looked at the actual numbers of each test.
Sure enough my TSH levels were at the very high end of the range, around 3.44. Currently, in most US laboratories the range for TSH tests is approximately 0.5 to 5.0. Some doctors use .4 to 4.0. There is an ongoing debate that the range should be lowered because doctors have noticed that patients who had TSH levels in the higher end of the normal range tended to go on to develop hypothyroidism more often than those in the lower end of the spectrum.
Any TSH number over 2 can be considered the higher end of the normal range.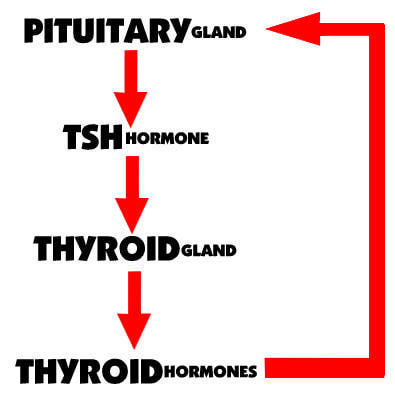 I've been on thyroid medication for almost three years. Last year I found an integrative doctor who understands that I feel best when my TSH levels are closer to 1. Now getting to this level is a little more challenging and requires constant monitoring.
Last summer I switched to a bio compound medication and it seemed to be working. The past few months I began feeling symptoms again, primarily depression. It's easy to disregard and think I'm not depressed, but after awhile it becomes so overwhelming and impossible to ignore.
Before considering anti depressant medication, I encourage you to make an appointment and ask your doctor check levels for each of the following:
Estrogen
Progesterone
Free and Total Testosterone
TSH
Free T3
Free T4
Thyroid Antibodies
Reverse T3
25-Hydroxyvitamin D3
DHEA – S
Cortisol
Iron
Liver Function – AST, ALT, bilirubin
Once your lab tests are confirmed, there is a 99.9% chance your doctor will say your thyroid levels are "normal".
Do not accept this as an answer. Insist on receiving a copy of the labs tests and review your numbers.
Do more research and learn everything about the thyroid and hormones. It's imperative that EVERY women (especially after babies) understand how the thyroid functions.
Hormone levels should be tested around the 21st day of your cycle.
Recently my lab results came back and once again my TSH is 3.44,  T3 and T4 levels are below normal. My doctor has doubled my thyroid medication and I'll go back in three months to retest.
For more about my hormone journey and to find recommended resources visit my previous post: Aliens Have Taken Over My Body – What Every Women Needs to Know about Hormones.
This is also a good read: Why a Low TSH Means Your Doctor Lowers Your Dose, And Other Confusing Issues
Momtrends.com shared this post:  #FollowTheScript with Sofia Vergara.  Sophia had thyroid cancer experience and uses Synthroid. This medication did not work for me personally and can easily be over prescribed. Again, so important to do your research and be sure to understand the side effects of all medications.
Have you had your thyroid and hormone levels tested lately? Have you experienced thyroid issues?