Sassy Moms in the City and So Chic Media kicked off summer with Hilton Sandestin Beach Resort, HomeAway, Coolibar and Sunology by hosting Chicago's most influential bloggers at the Jet Set: Travel in Style event at Kevin Hammett Photography Studio.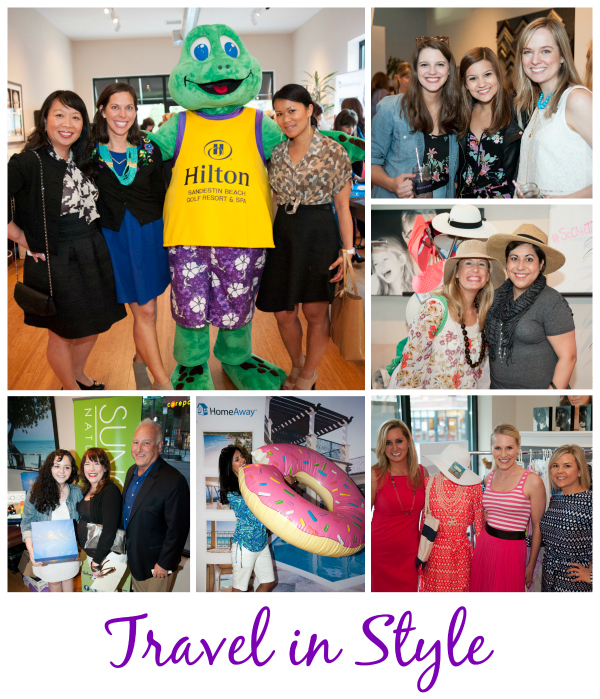 Travel guide and star of  The Family Travel Show, Colleen Kelly knows how to connect with an audience! We were thrilled to have Colleen as our special guest and host for the evening.  Be sure to catch Colleen's behind-the-scenes traveling adventures airing on your Local Public Television Station – the FIRST national family travel television show of it's kind exploring must-see locations & attractions throughout the U.S. and abroad.
Colleen is so much fun on camera and off, always armed with the best travel tips!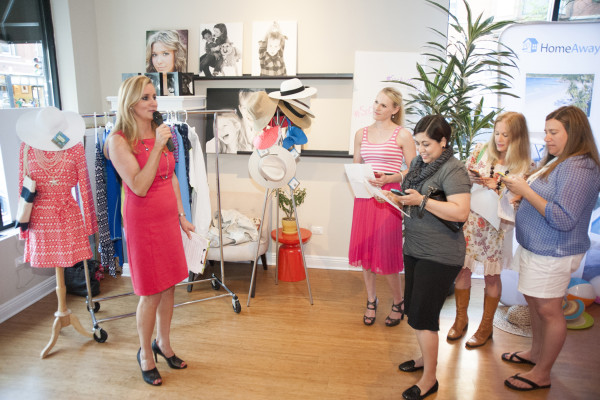 After Chicago's horrendous winter it was perfect timing to "escape" to the Hilton Sandestin Beach Resort for a few hours. I may be somewhat biased considering the property is just minutes from where I grew up, but I am truly passionate about spreading the word about Florida's sugar white beaches.
The newly-renovated property offers something for the whole family under one roof! Guests learned about the Hilton Sandestin's fabulous amenities like Kids Crew (ages 5-12), Serenity by the Sea Spa, four championship golf courses, award winning restaurants, biking, fishing, boating complete with indoor and outdoor pools. Who's ready for a week on the beach??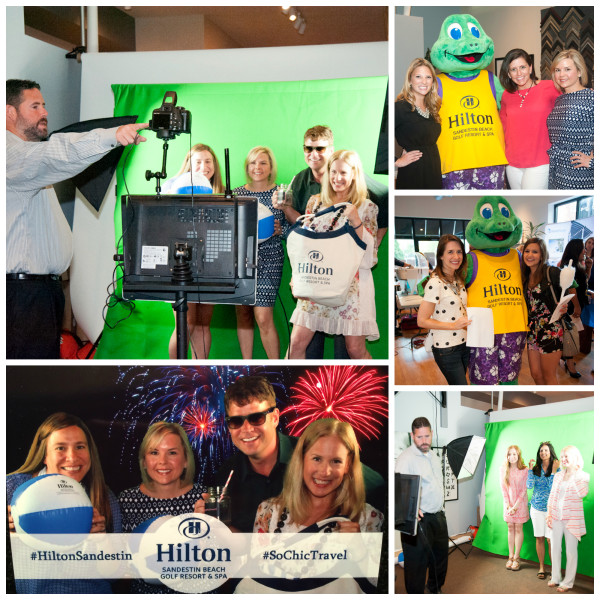 Richard Doermer, founder of Sunology shared his personal story for creating my family's favorite brand of chemical free sunscreen.  After faithfully applying a chemical-based sunscreen daily for 26 years, Richard was diagnosed with basil cell carcinoma. Thanks to his doctors, he won his battle with skin cancer. What he lost, however, was the trust he'd put into chemical sunscreens. He developed a passion to create a safe, effective sunscreen using natural active ingredients. 
It's so important to consider the chemicals being applied to our skin. Sunology's products are available to purchase online here.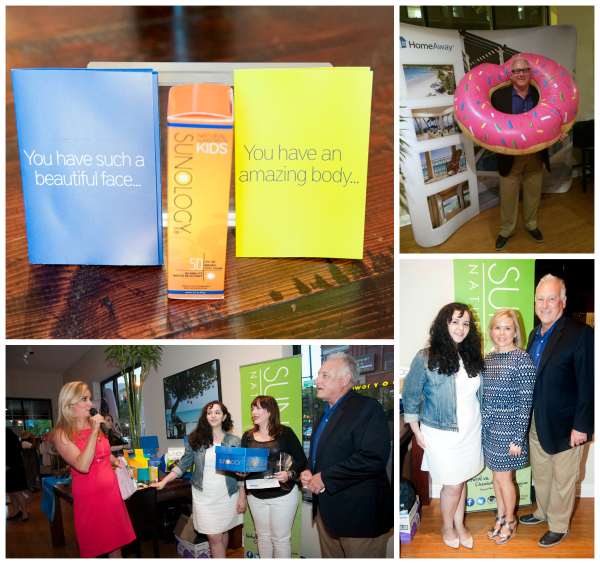 Have you ever considered renting a home on your next family vacation?  Homeaway traveled all the way from Austin, TX to share tips for maximizing your travel budget. With over 950,000 listings, HomeAway can help you find the vacation home of your dreams in 190 countries. Planning a multi family trip? No problem, renting a home is the perfect solution!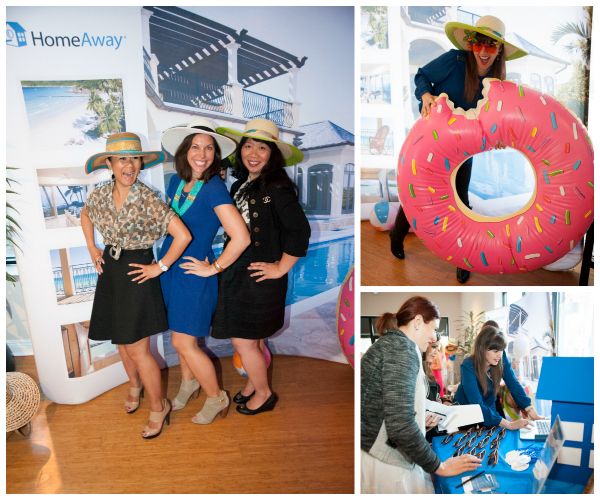 Chicago bloggers Zahra strutted their stuff in Coolibar's summer collection for our fashion showcase.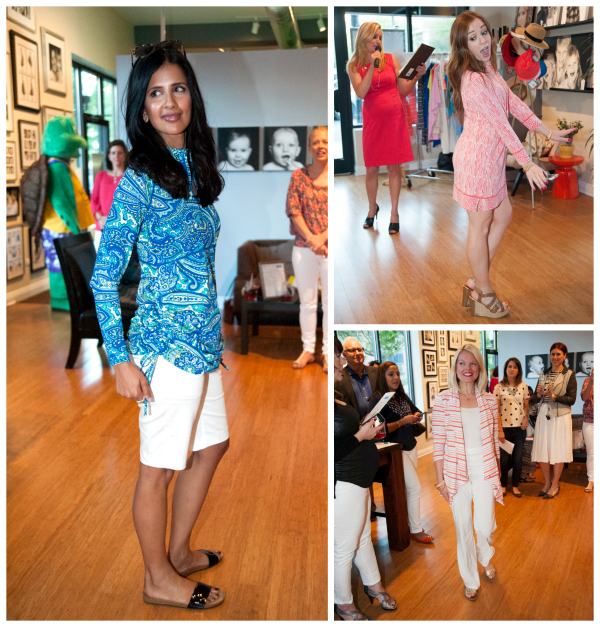 Ladies had fun trying different Coolibar sun hats at the "selfie" station while browsing the new collection of tunics, swim shirts, men's clothing and bathing gear for kids – all rated UPF 50+.  Not only is the collection on trend for summer, having that extra layer of sun protection is a bonus. Coolibar manufactures and markets a range of quality sun protection products including sun protective clothes, SPF clothing, sun hats, sun protection swimwear, sunglasses, umbrellas, and sunscreen.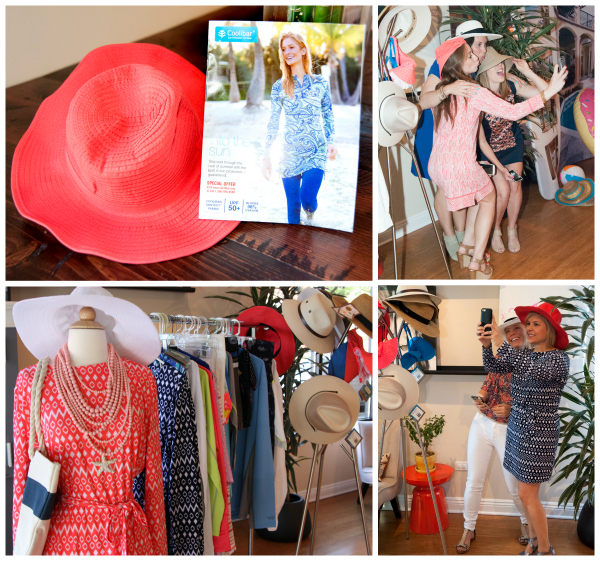 As all Southern girls will tell ya – no summer soiree is complete without lemonade and ice tea. Summer Refreshers – Lemonade, Half & Half Lemonade & Iced Tea blend, Berry Hibiscus Lemonade and Unsweetened Lemon Tea – served in glass mason jars with colorful straws (and optional splash of vodka).
I'm not sure which one I loved more but the lemonade is pure heaven and tastes homemade! Available in 32 ounce glass bottles Honest Tea Summer Refreshers are prepared with organic lemons and sweetened with Fair Trade sugar to help their farmers invest in their communities. You'll feel good about serving to your family this summer.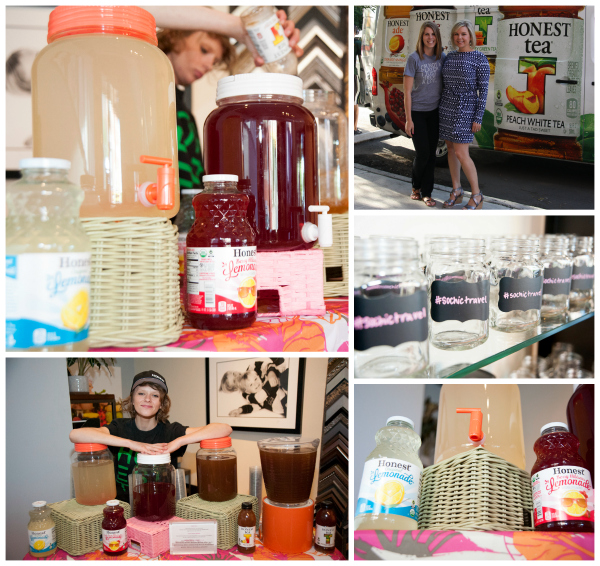 Perfectly polished nails are a must for a summer chic look. Noktiva Spa, Chicago's premier chemical-free salon and spa– did a wonderful job of pampering us with mini manicures. What another great way to incorporate chemical free beauty treatments. Noktiva is located in Chicago at 4831 N. Damen Ave. Whether you're craving a little bit of pampering or need an environmentally-sound spa day, Noktivo will leave you feeling healthy, luminous, and beautiful.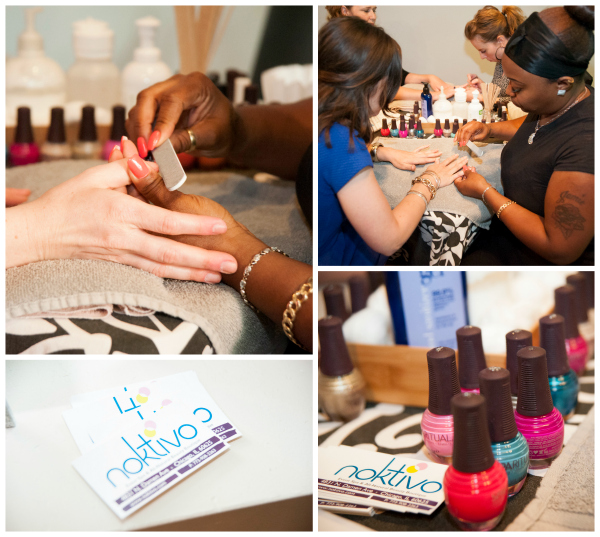 Summer and cotton candy! As a special treat Spin Spun Chicago was spinning out gourmet cotton candy. Noshing on all natural flavors like salted carmel, blue raspberry, single malt scotch, tobasco watermelon and lemongrass on light up paper cones, Spin Spun was a hit. Can't you just imagine serving at your next party or event? My kids would go crazy for this.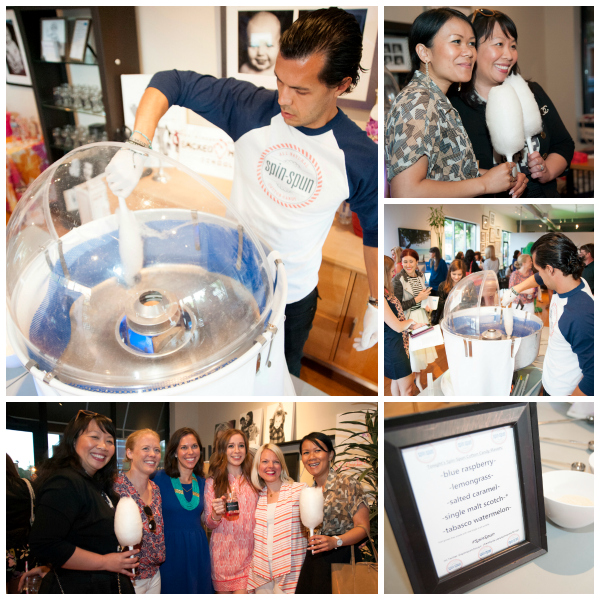 Thanks to KH Photography for sharing 5 tips for taking better travel photos: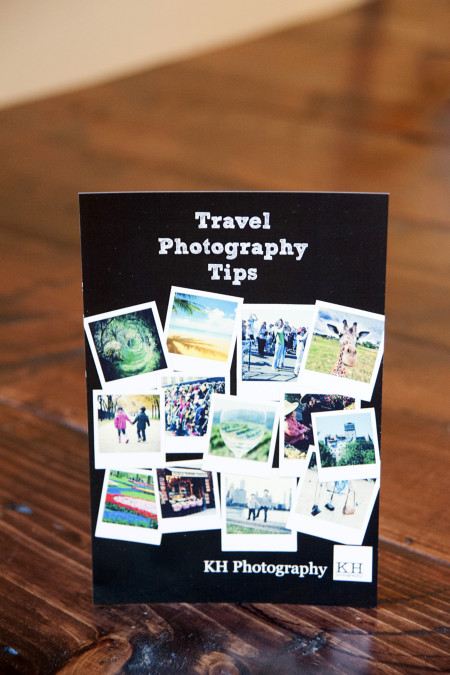 Think outside the postcard pictures.  The landmark pictures with the forced smile are not all to capture on your next trip.  Recreate the experiences through your photographs.
Capture the small moments, spaces, and people that make your trip unique.  The wildlife, other tourists, small local stores, cobblestones, and local artists create the feel of your destination.

Get creative! 

Having fun, exploring, learning and observing make creative juices flow.  Try close ups and angles or a new camera gadget to mix things up.

Capture the emotions of your travel companions. 

Laughter, concentration, even pouting or crying will bring the emotion of the moment to mind for years to come.
Create something great with your travel photography.  Life is art so display your travel photos: one large canvas, start a gallery wall, or buy a frame while traveling to hold your favorite travel memory.
Now for the fabulous prizes!
Pilar won $500 to use toward any HomeAway property!!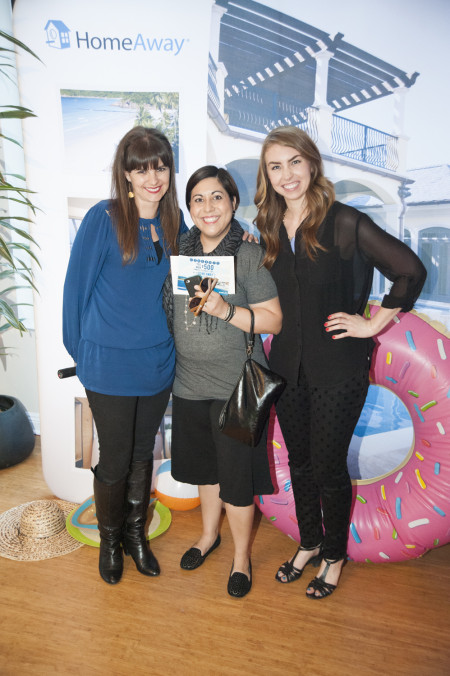 Cheryl won a Coolibar Coastal Tunic and Sun Hat!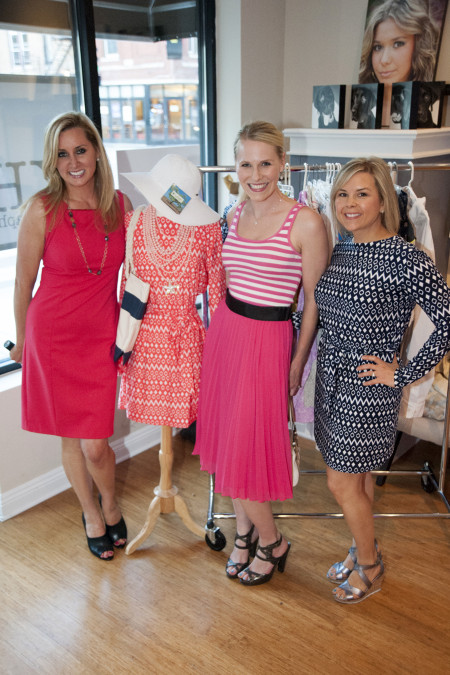 Jessica won a Sunology Gift Box filled with chemical-free product!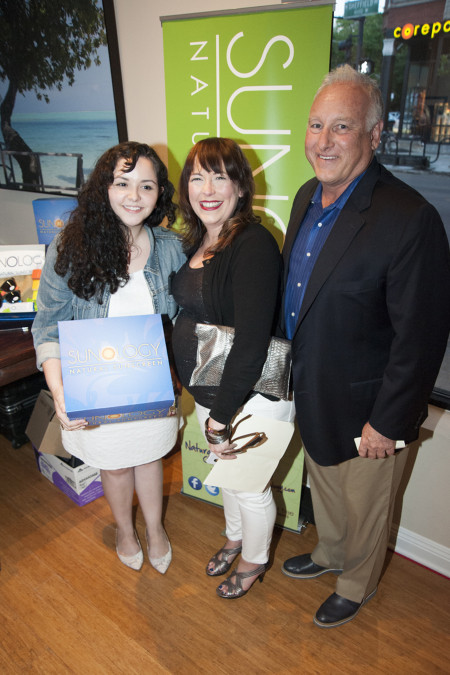 Beth Engelman won a 4 Night Stay at Hilton Sandestin!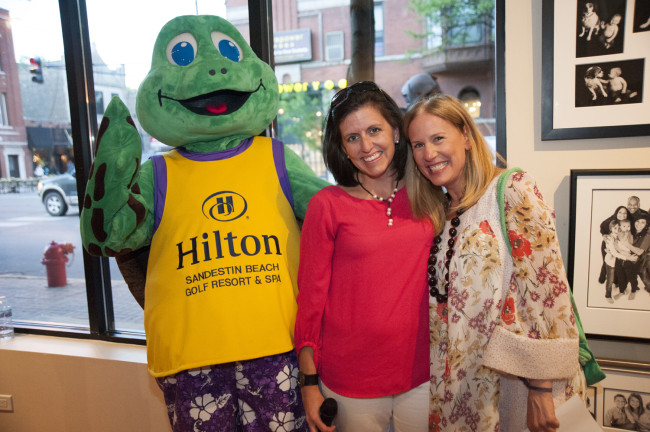 Nikia won an editorial photo session with KH Photography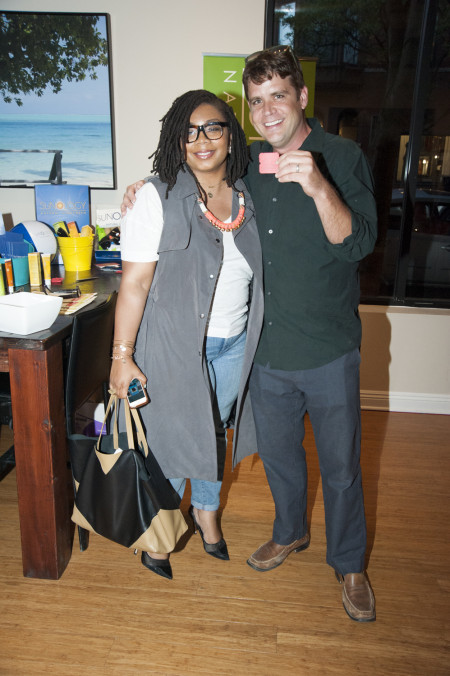 Everyone went home with a goodie bag filled with product from our generous sponsors!
Hilton Sandestin Golf & Beach Resort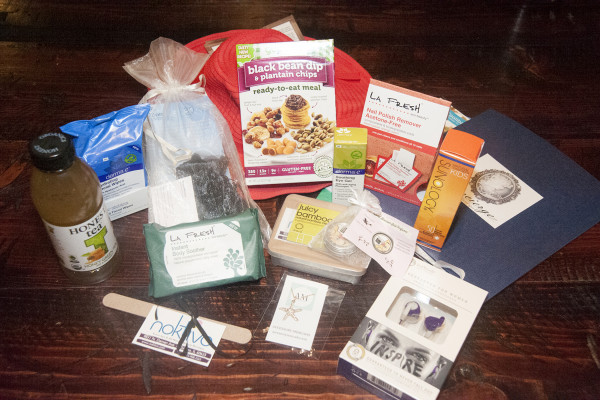 photo credit: KH Photography
Are you a brand, editor or blogger in the Chicago area?
Contact sochicmedia (at) gmail (dot) com to become an event partner or be invited to our next event. 
To learn more about Jet Set: Travel in Style Media event be sure to check out the blogger recaps!