Nine months ago I switched my family to a gluten-free, dairy-free, processed foods-free diet (think Paleo, but with rice).  The main reason for the change was to help control my kids' asthma and allergies, and boy, has it helped!  But as I researched and read, I found that it's not only what we eat, but also what we put on our skin that affects our health.
So many products out there contain chemicals that are less than friendly for us.  Just think, our skin and hair absorb what gets put on, rubbed in, dabbed on…if you're going to be cautious about what you ingest, then you better also pay attention to the beauty products you use.
One product that I've been cooking with and incorporating into my beauty routines has been unrefined, extra-virgin coconut oil.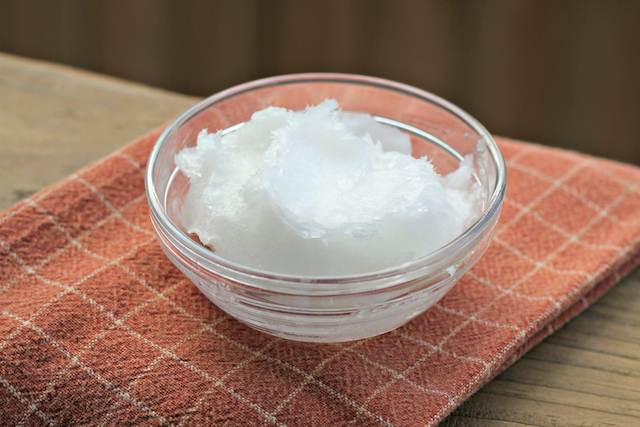 I keep one jar in the kitchen cabinet and one jar in my bedroom.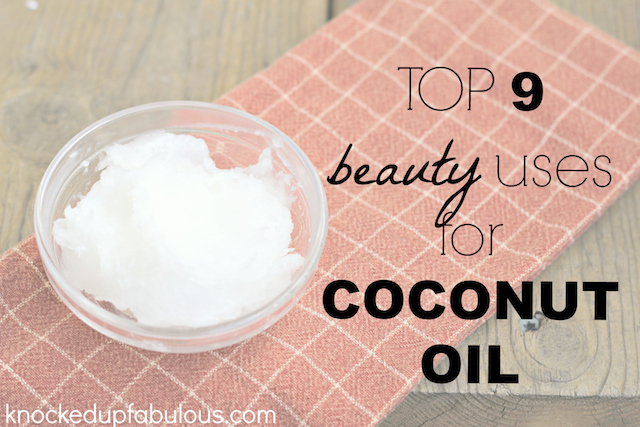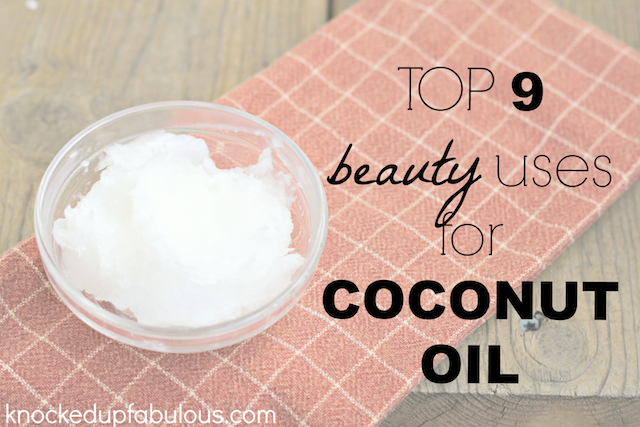 This multipurpose gem can be used as a beauty product in a number of ways, but these are my top 9 favorites:
Body moisturizer – Apply as needed to dry skin.  I love using it after the shower!
Shaving cream – Use as you typically would use shaving cream.  Extra bonus – your legs will feel so soft and smooth afterwards.
Split end treatment – Rub a small amount onto your hands and then work into the ends of your wet hair in the shower.  Rinse well.  Or you could apply a small amount to your hair when it's dry – this would help with that nasty winter static!
Eye makeup remover – Warm a tiny bit of coconut oil with your fingers.  Rub onto eyelashes.  Wipe off with tissue.
Eyelash conditioner – After removing eye makeup, use your finger tips to apply a super small amount of coconut oil to your lashes.  Some say this helps their eyelashes grow!
Lip balm – I love using this on my kids' lips.  No worries if they eat it!
Face and body scrubs – Mix with baking soda to scrub your face.  Mix with brown sugar to scrub your body and feet.
Teeth whitener – Melt about a teaspoon of oil and swoosh around your teeth for 15 to 20 minutes (this is also called oil pulling).  Spit out oil and rinse/brush your teeth as normal.  This process also helps remove bacteria from your mouth.
Cuticle cream – I end up using coconut oil as cuticle cream whenever I'm also doing numbers 1 and 5.
Coconut oil can be found at most any grocery store these days.  I currently have jars from Trader Joe's and Nutiva and like them both the same.  Which ever brand your get, just make sure it's unrefined, extra-virgin coconut oil.
We're linking up with Beauty Buzz.