Once the craziness of the holidays die down, I like to give my beauty routines a break.  I try to cut back on using heating tools for my hair, wear less makeup, and give my nails a vacation from polish.
I was actually picking up nail polish remover from Target when I came across Revlon's Crazy Shine nail buffer.  Since I was going to be sans polish for a bit, I decided it was worth a try.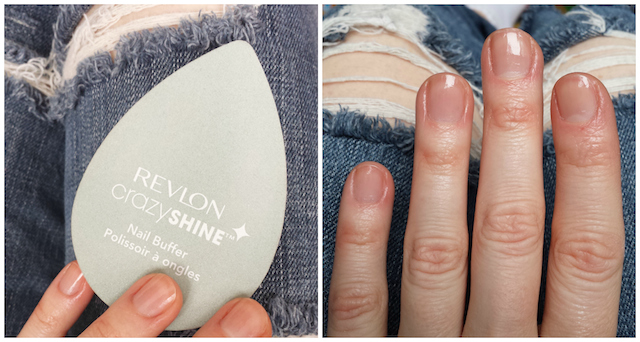 For the price of a coffee, this nail buffer was totally worth it!  It was so fast and easy to use.  In fact, after I did my nails, not only did my 5-year-old daughter do hers, but my husband did his too!
After I buffed, I applied some coconut oil to my cuticles and pushed them back.  (Can you tell which picture shows my nails with coconut oil?)
Revlon claims the shine lasts for up to 3 days, but my shine barely lasted 24 hours.  However, my nails did look nice and healthy.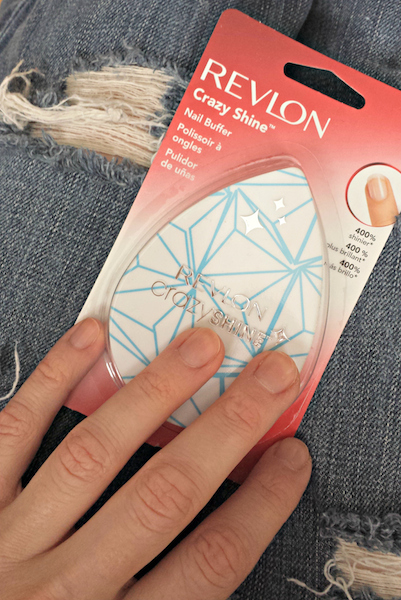 It can be difficult to cut back on using beauty products like nail polish, even though I know my nails needed a break.  But this nail buffer will hold me over for a few more weeks.
Do you ever cut back on beauty products to give your body a break?
We're linking up with Beauty Buzz.