Spending many summers in Mississippi my aunt would always have freshly picked corn and put us to work by helping her shuck. I never minded working for my dinner and even now thoughts of buttery boiled corn make my mouth water.  We must have eaten a lot of corn at our home because one Christmas I asked Santa to bring my mom corn on the cob holders. 
What can I say? She must have burnt her fingers one too many times.
No other vegetable resonates childhood nostalgia, however my love has now evolved beyond the cob. Using as an ingredient really brings a salad to life. It's the perfect accompaniment to BBQ.
Looking for an easy way to impress friends and family?
Try this refreshing Chef Lee Ann Whippen from Chicago q.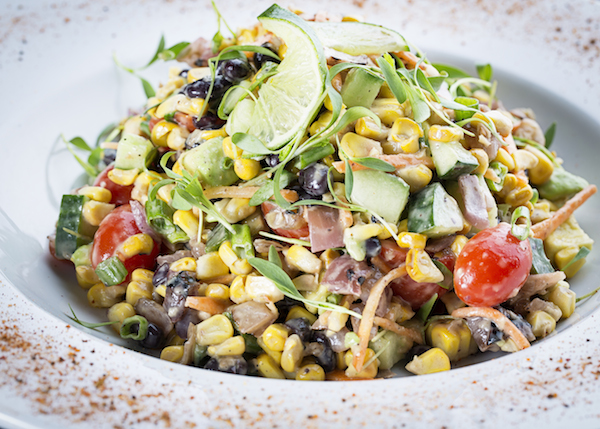 recipe spotlight: summer corn salad by chef lee ann whippen
Ingredients
For the Salad:
2 cups smoked or grilled corn
½ cup canned black beans, drained
½ cup chopped grilled red onion
½ cup diced cucumber
¼ cup shredded carrots
½ cup grape tomatoes
½ avocado, diced
1 Tablespoon fresh Cilantro, stems removed
Lime wheels, garnish
For the Honey Lime Vinaigrette:
1 cup fresh lime juice
4 Tablespoons Honey
1 teaspoon ground cumin
1 teaspoon coarse ground black pepper
1 Tablespoon Kosher Salt
1 garlic clove, chopped
2 Cups olive oil blend
Instructions
Remove corn from husk with knife. 
Combine corn, black beans, grilled red onion, diced cucumber, shredded carrots and grape tomatoes in large bowl and gently toss, adding avocado last.
Combine in medium bowl, lime juice, honey, cumin, black pepper, salt and garlic clove.  Slowly whisk in olive oil, until combined.
Pour Honey Lime vinaigrette over corn salad ingredients until desired consistency and gently toss. 
Transfer into serving bowl and top with fresh Cilantro leaves and lime wheels.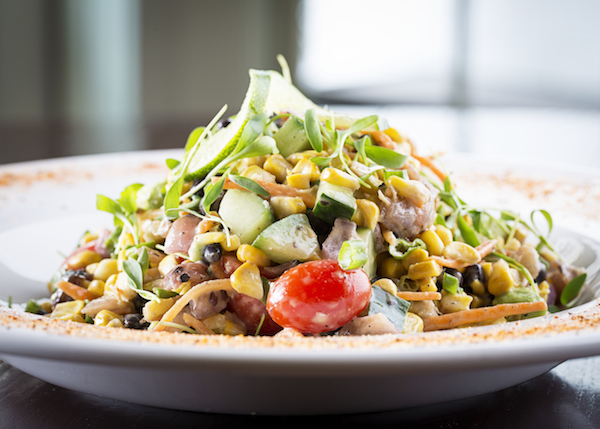 Don't forget to enter for a chance to win one of (2) BBQ Gift Sets from Chef Lee Ann.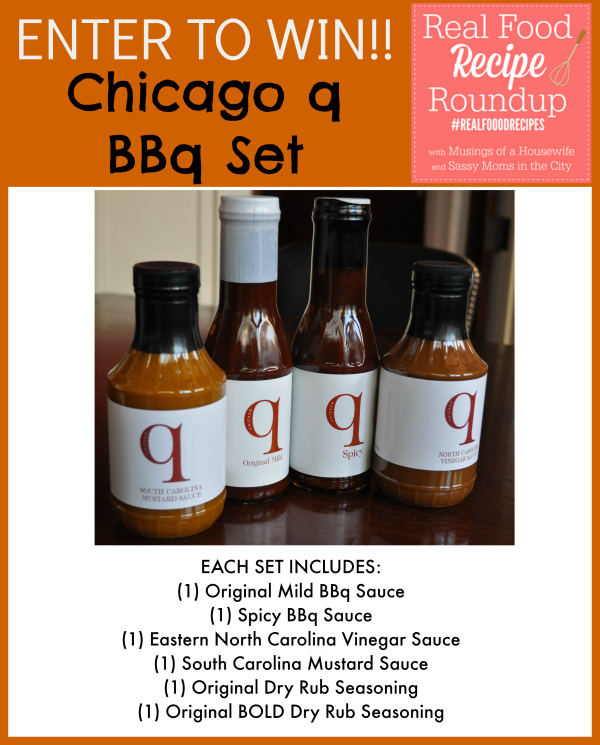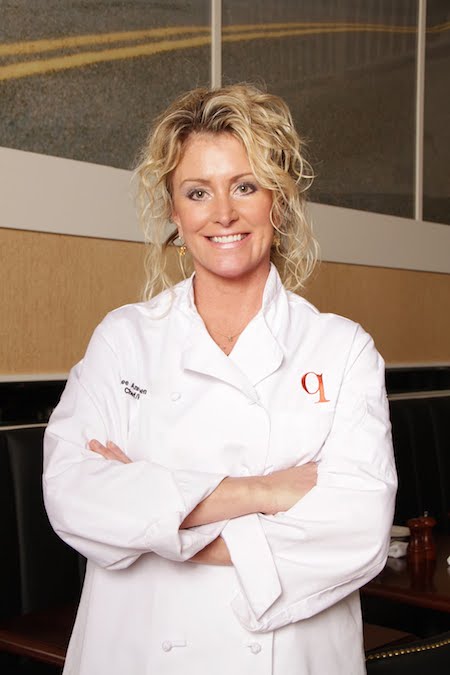 Lee Ann Whippen is a naturally recognized BBQ Pitmaster and Chef/Partner of Chicago q, an upscale urban BBQ restaurant in Chicago, known for serving her award winning "Competition Ribs" and other barbecue favorites.
Lee Ann Whippen is no stranger when it comes to barbecue and touts a myriad of awards and accolades. She has been competing in BBQ contests for over 18 years, holding titles of 1st place Potato Salad and 2nd place in BBQ at The World Food Championships in Las Vegas, and 1st place National Award at The American Royal.
Lee Ann has appeared numerous times on TV, radio and in print stories including the Travel Channel, Today Show, Steve Harvey Show, People, Fine Cooking and Delta Sky magazines. She is a contributor in "The New American Cooking" cookbook and has served BBQ multiple times to the Senators and Congressman in the Capitol. Lee Ann is most widely known for TLC's "BBQ Pitmasters" series and Food Network's "Throwdown with Bobby Flay," where she beat Flay with her mouth-watering pulled pork shoulder.