Welcome to my Musings of a Housewife. 


This week I'm hosting the Inlinkz widget. Scroll down to link up your own recent healthy recipe or meal plan from your blog. We simply request you link back to one of us, and that the recipes you share use primarily real, whole foods.
A few things to note…..
Over the weekend I decided to organize my recipes and weekly meal plans by adding a new header to Sassy Moms in the City main navigation. You'll see a new category FOOD just below the header, is now on it's own (was under Lifestyle) and there are two sub categories – Recipes and Weekly Meal Plans. Hopefully this will help navigate a little easier too.
here's what's cooking! weekly meal plan september 7th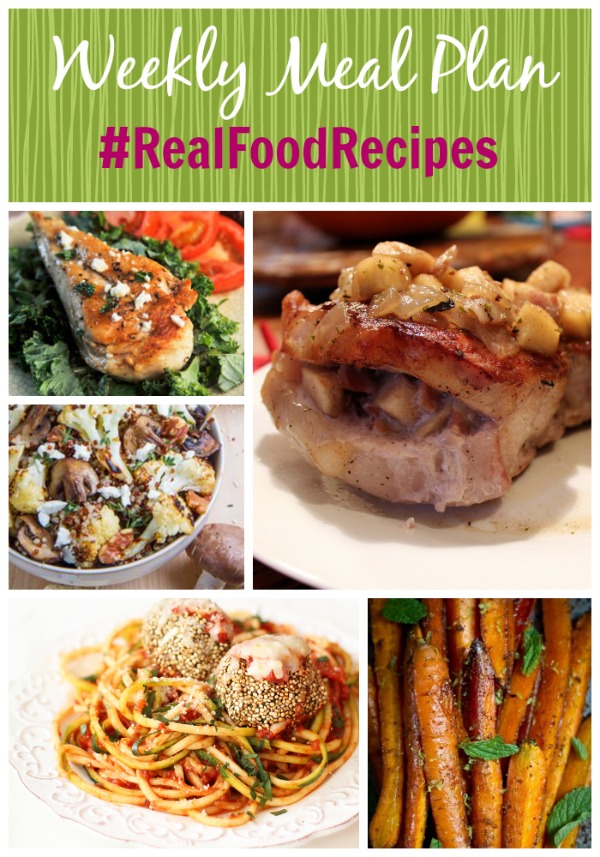 Sunday: Grilled Chicken + Roasted Cauliflower and Mushroom Quinoa Salad in Balsamic Vinaigrette from Closet Cooking
Monday: Quinoa Crusted Chicken Parmesan Meatballs + Zucchini Spaghetti from Inspiralized.com
Tuesday: Cumin Roasted Carrots from Clean Program
Wednesday: Pan-Glazed Chicken with Kale and Basil
Thursday: Italian Sausage + Summer Squash Casserole (substitute heavy cream with full fat coconut milk) from Buns in My Oven
Friday: Taco Night
For more healthy recipes, see all my Pinterest.