Hello friends! Welcome to this week's Real Food Recipe Roundup, a collaboration between Sassy Moms in the City and Musings of a Housewife.


After last week's hiatus I'm feeling much more inspired and like it's time to detox. Being on an extended vacation since June I can't say my eating habits have been always so healthy. My body is starting to rebel.
For some odd reason Ive been craving cabbage in every form – stir fried, sauerkraut, sautéed and in soup. Did you ever do the Cabbage Soup Detox Diet? I did once in my twenties and lost 5 pounds.
I found a new version of the soup which looks like it is healthier and more flavorful. This week I'm going to give it a try but use as a detox tool rather than weight loss. The meal plan below is filled with new recipes but for the most part I'll be using the Cabbage Soup as my vegetable source for each meal.
This week Musings of a Housewife is hosting the Inlinkz widget. Head there to link up your own recent healthy recipe or meal plan from your blog. We simply request you link back to one of us, and that the recipes you share use primarily real, whole foods.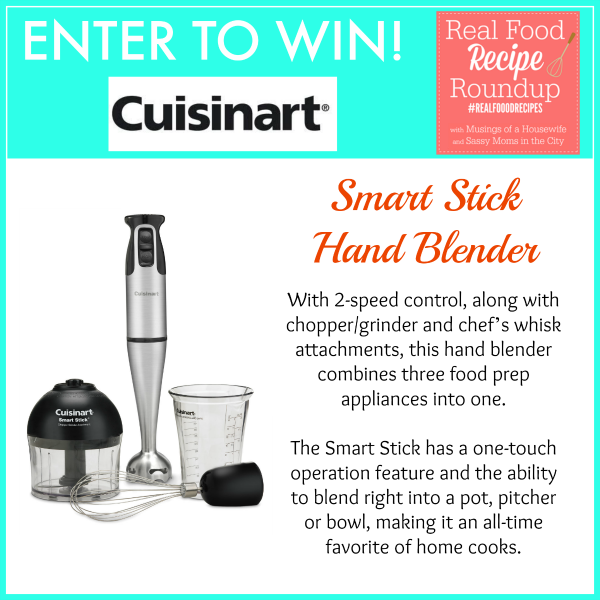 Don't forget to enter to win using the Rafflecopter widget below. You can tweet daily to increase your chances of winning!
 What are you cooking this week?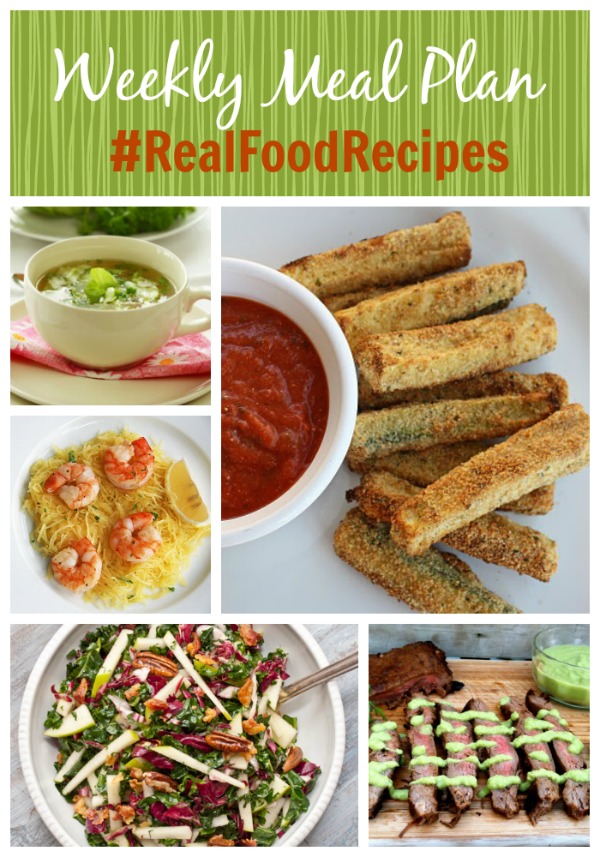 Sunday: Cabbage Soup Detox 
Monday: Baked Pesto Chicken by Kalyn's Kitchen (omitting the mozzarella cheese) + Cabbage Soup
Tuesday: Roasted Shrimp over Spaghetti Squash + Kale, Apple, and Pancetta Salad
Wednesday: Cucumber and Avocado Salad 
Thursday: Paleo Tex Mex Casserole  by Popular Paleo (I found "skinny" version of this recipe that used several cans of soup I knew there had to be a clean version out there. Just remember SKINNY doesn't = HEALTHY)
Friday:  Zucchini Fries by The Girl Who Ate Everything (these can be made with Almond Flour instead of bread crumbs)
Join the #RealFoodRecipes Link up!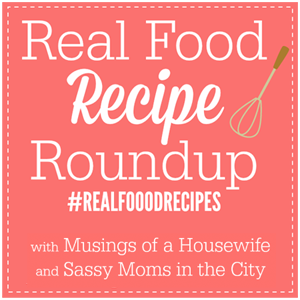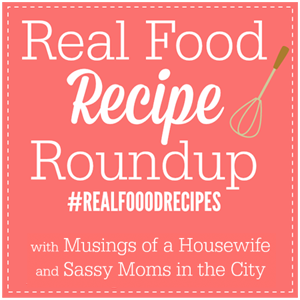 1. Link up a current healthy recipe post: Please use the permalink to your post, not your blog's URL.
2. Link back to the carnival hostesses — Musings of a Housewife
3. The linky is open for one week over at Musings of a Housewife