Welcome to my Musings of a Housewife. Thanks to JoLynne I decided to do the 21 Day Sugar Detox last Wednesday. Today is day 5!


This week Musings of a Housewife is hosting the link up. Head there to link up your own recent healthy recipe or meal plan from your blog. We simply request you link back to one of us, and that the recipes you share use primarily real, whole foods.
As you can probably guess the next few weeks will be focused on following the meal plans and recipes from the 21 Day Sugar Detox. Don't let that fool you in any way. My books arrived yesterday and I can't believe all the delicious options. I can't wait to cook this week.
Saturday we hosted our friends for dinner and I prepared jicama fresh fries and a broccoli dish that included bacon and fried capers. Yes – fried capers!! Don't worry I'll be sharing that with you very soon.
here's what's cooking! weekly meal plan september 14th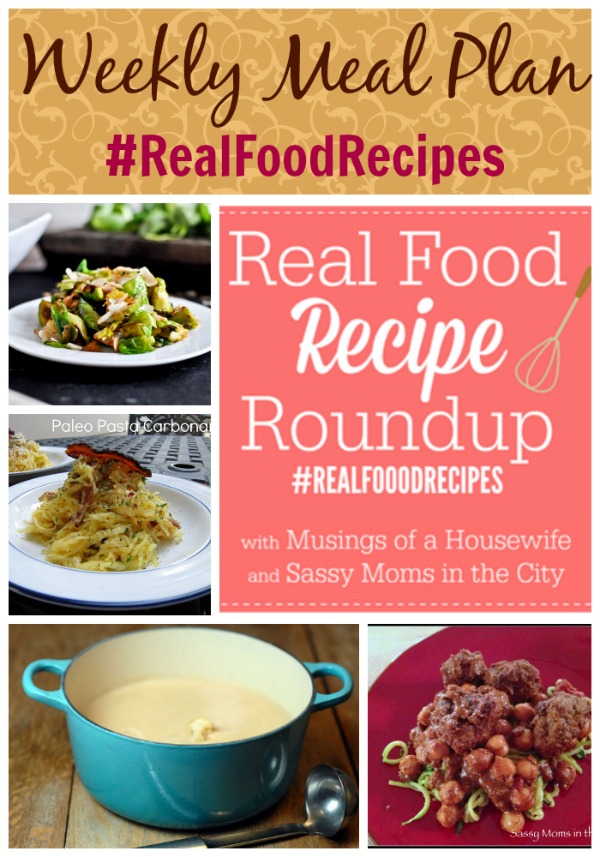 Sunday: Leftovers – Curry Meatballs (no beans) + Broccoli Noodles with Bacon & Crispy Capers (adapted from 21 Day Sugar Detox Cookbook)
Monday: Turkey Sausage + Spaghetti Squash Carbonara from Three Diets One Dinner
Tuesday: Grilled Chicken + Coconut Toasted Brussel Sprouts from How Sweet It Is
Wednesday: Tilapia + Roasted Cauliflower Soup from Elana's Pantry
Thursday: Parsnip & Bacon Stuffed Chicken Roll-Ups from 21 Day Sugar Detox Cookbook+ Side Salad
Friday: Grass Fed Burgers + Sweet Potato Truffle Fries (my own creation)
For more healthy recipes, see all my Pinterest. 
Join the #RealFoodRecipes Link up!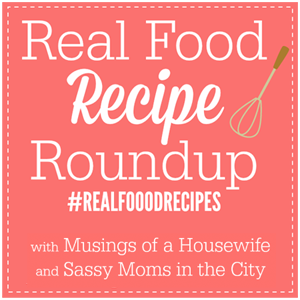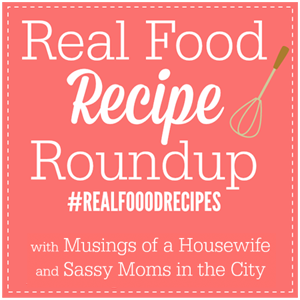 1. Link up a current healthy recipe post: Please use the permalink to your post, not your blog's URL.
2. Link back to the carnival hostesses — Musings of a Housewife
 3. The linky is open for one week at Musings of a Housewife.