Welcome to my weekly meal plan and Musings of a Housewife. 


Tomorrow the girls go back to school and I'm running around with my head cut-off (sorta). Yes, I'm that mom that forgot to buy school shoes for L and just realized this about an hour ago. To my defense both girls will be wearing uniforms this year and when we shopped for shoes this summer the store didn't have the shoes L wanted in her size. Nothing like making a run to Nordstrom last minute. Hopefully they have something school approved in her size.
Now on to important things like what the heck will I be cooking this week! I'm giving myself a pass to keep things simple and very few ingredients.
here's what's cooking! weekly meal plan august 24th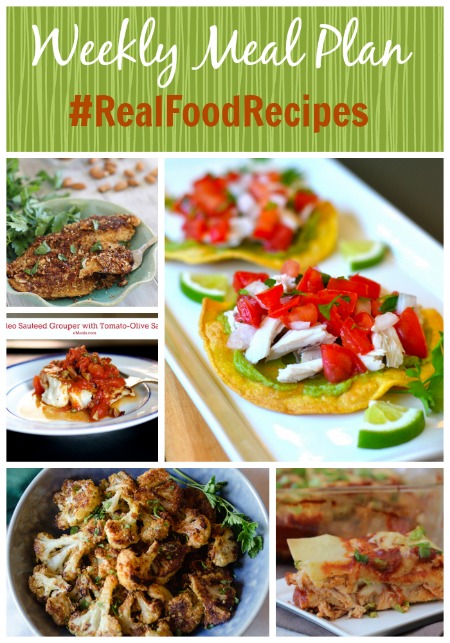 Sunday: Low Calorie Quick Chicken Tostadas from emeals + Green Salad
Monday: Paleo Sautéed Grouper with Tomato-Olive Sauce from emeals
Tuesday: Going Out – will prep before I leave for the family | Gluten-Free Chicken Lasagna from PaleOMG
Wednesday: Leftovers
Thursday: "Cheesy" Roasted Cauliflower from Clean Eating Mag + Green Salad
For more healthy recipes, see all my What's For Dinner board on Pinterest.