Welcome to this week's Real Food Recipe Roundup, a collaboration between Sassy Moms in the City and Musings of a Housewife! Our goal is to focus on healthy recipes using real, whole foods so whether you're gluten-free, paleo, raw, vegan, flexitarian or just trying to provide healthy options for your family, there will be something for everyone!


We'd love for you to join our link up below! But first, here's what we're eating at my house this week.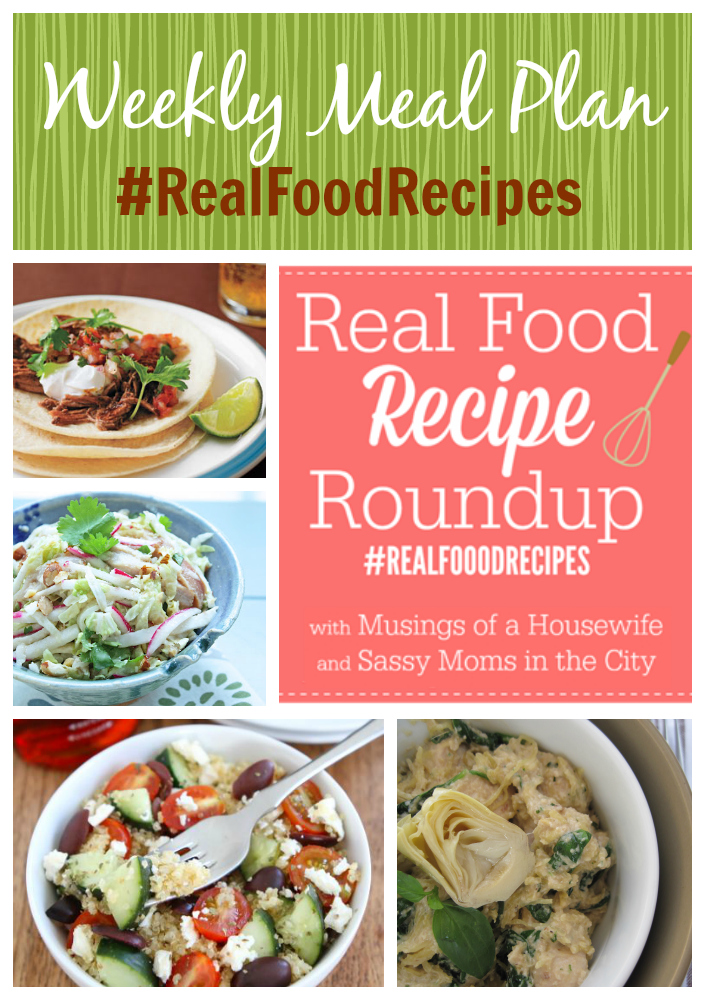 weekly meal plan: april 27th
Sunday: Slow Cooker Pulled Pork Tacos + Mexican Salad
Monday: Leftovers
Tuesday: Artichoke Lemon Pesto Chicken Pasta  + Sweet Potato Fries
Wednesday: Greek Turkey Burgers (Paleo Cooking recipe) + Greek Quinoa Salad 
Thursday: Coconut Noodle Pad Thai 
Friday: Pizza night or take out
For more healthy recipes, see all my What's For Dinner board on Pinterest.
Don't forget to ENTER!! Win this amazing prize from NOW Foods.
JOIN OUR REAL FOOD RECIPE ROUNDUP! #REALFOODRECIPES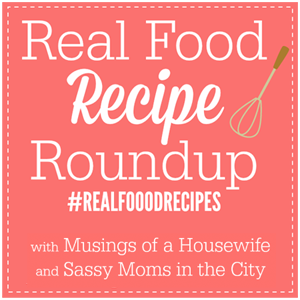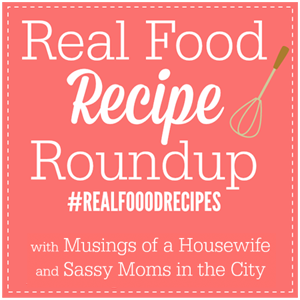 Link up your real food recipes and meal plans! Here are the "rules":
1. Link up a current recipe post that uses primarily real food ingredients (no boxes or packages or prepared mixes, please!!) Please use the permalink to your post, not your blog's URL.
2. Link back to the carnival hostesses — Musings of a Housewife @JoLynneS and Sassy Moms in the City @SassyMomChicago.
3. The linky is open for one week.