Happy Mother's Day and welcome to this week's Real Food Recipe Roundup, a collaboration between Sassy Moms in the City and Musings of a Housewife. 
I won't be cooking today (and I hope you will too) but I'm looking forward to trying some new recipes the remainder of the week. I'm hosting the link up and giveaway entry this week (see below)!



weekly meal plan: may 11th

Last week we got off schedule just a little due to my work schedule and the fact that hubs was traveling. The fam needs a detox so Tuesday – Thursday I'm emphasizing veggies and going meatless.
Sunday: HAPPY MOTHER'S DAY!! I'll be taking the night off from cooking, however if you are not, I highly recommend this easy recipe that's the perfect Sunday night meal >>>Lemon, Parsley and Parmesan Plus Chicken and Potatoes.
Monday: Raw Vegan Lasagna – Found this on Pinterest and I've been dying to try it. If you've never tried using walnuts as a meat replacement, it's the bomb. No really, it's amazing and you will be pleasantly surprised.
School Snacks: I love making my own snacks to pack the girls for lunch or after school and these Coconut Lemon Energy Snacks from BareRootGirl.com look so yummy and easy.
Tuesday:  Simple Veggie Stir Fry 
Wednesday:  Mediterranean Feast >>>> Easy Paleo Falafel
Thursday: Quinoa, Squash and Avocado Timbale Stacks 
Friday: Free night (kids choose)
What are you eating this week?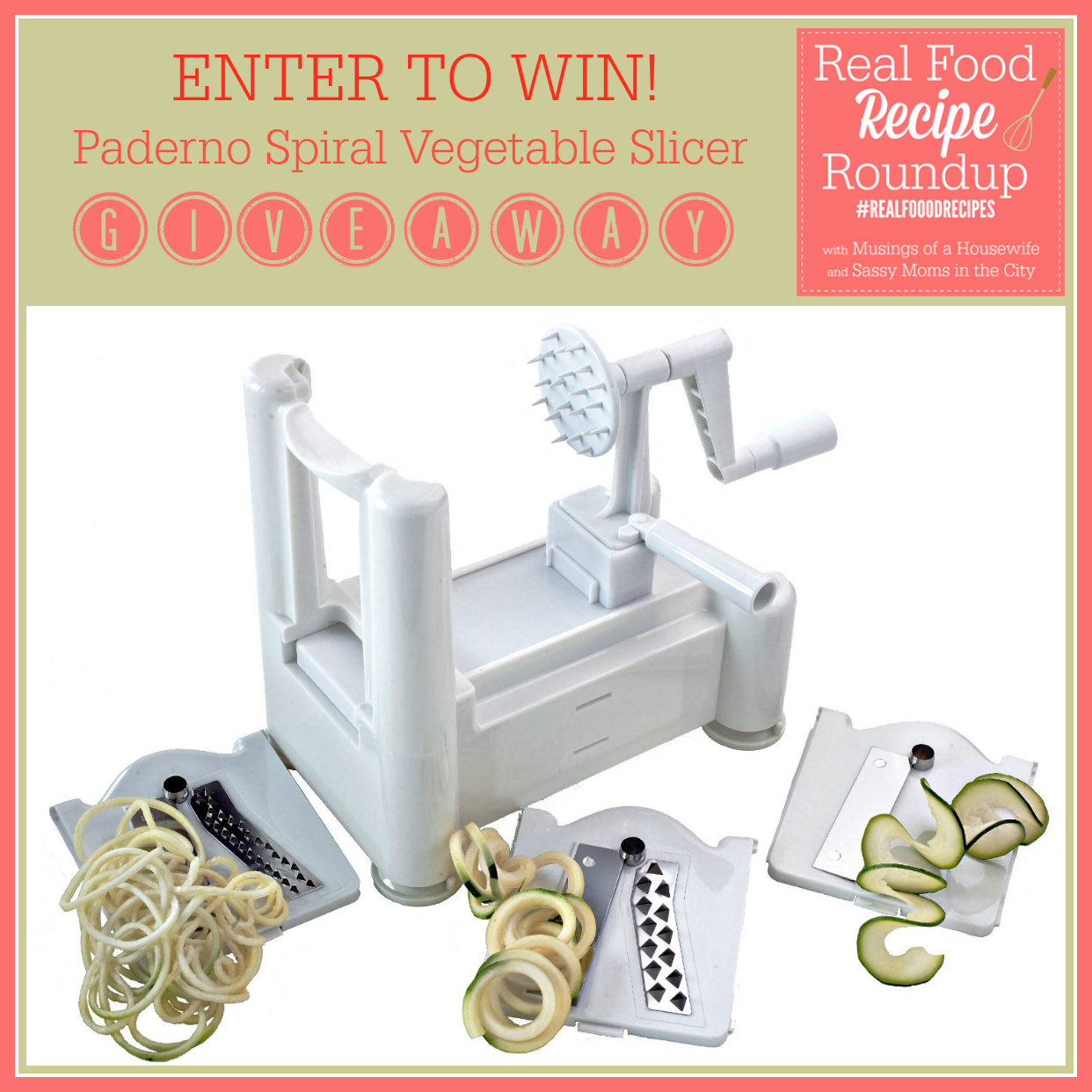 We have a brand NEW giveaway for May!!