Welcome to this week's Musings of a Housewife. Now that its official Summer are you finding it challenging to keep up with making dinner each night? Everyone wants to be outside and dinner is usually the last thing on our minds.


I find this time of year requires a little more effort in eating healthy which is why planning our week is so important. But I also like to be flexible and go with the flow based on whatever activity we have going on. My advice for summer is to do your best to prep and carry healthy snacks while on the go and make smart choices when eating out.
When all else fails and time isn't on your side, there's nothing easier than to throw some type of lean protein with veggies on the grill.
Don't forget we've got a cool new giveaway from Chicago q, an upscale urban BBQ restaurant known for their artisanal house-made rubs.
Be sure to  Chicago q Bbq Setsincluding sauces and rubs- lots of good stuff to get you going on the grill.
weekly meal plan june 8th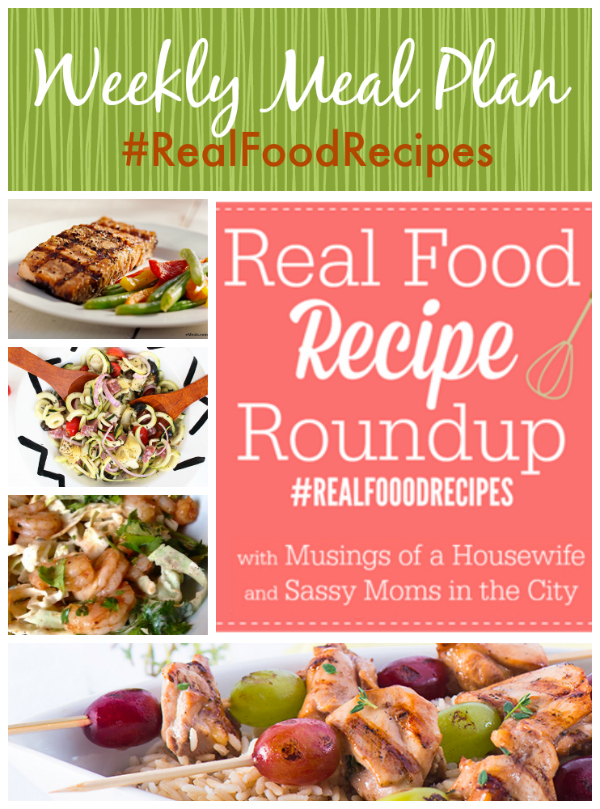 Sunday: Too tired to cook so we are ordering out. May I recommend Paleo Grilled Salmon with Lemon Thyme Vinaigrette
Monday: Gluten-Free Pasta with Crispy Prosciutto and Roasted Tomatoes in Basil Cheese Sauce from Gluten Free Mom to Be. One of my favorite posts from last week's link up!
Tuesday: Welch's Grilled Chicken & Grape Kebabs + Quinoa + Spinach Salad
Wednesday:  Italian Zucchini Pasta Salad from Inspiralized. (We'll be packing I need something super fast and easy)
Thursday: We're Florida bound!! May I recommend Shrimp Taco Salad from Practical Paleo.
Friday: Free night