Welcome to this week's Musings of a Housewife. We're moving into our second week of Summer and being in Florida, enjoying every minute.
Summer brings more free time to spend pursuing Pinterest. I've neglected my account the past few months and every time I get back into pinning I realize it's such an amazing resource. That's partly the problem – I start pinning and can't stop.
The past few days I've found so many great recipes I can't wait to try. We also had some great recipe shares last week which I've included below.
This week I'm hosting the link up, be sure to share your favorite healthy recipe. This is the last week to enter for a chance to win one of (2) awesome BBQ Gift Sets from Chicago q – perfect to get you going for summer grilling!
weekly meal plan: june 22nd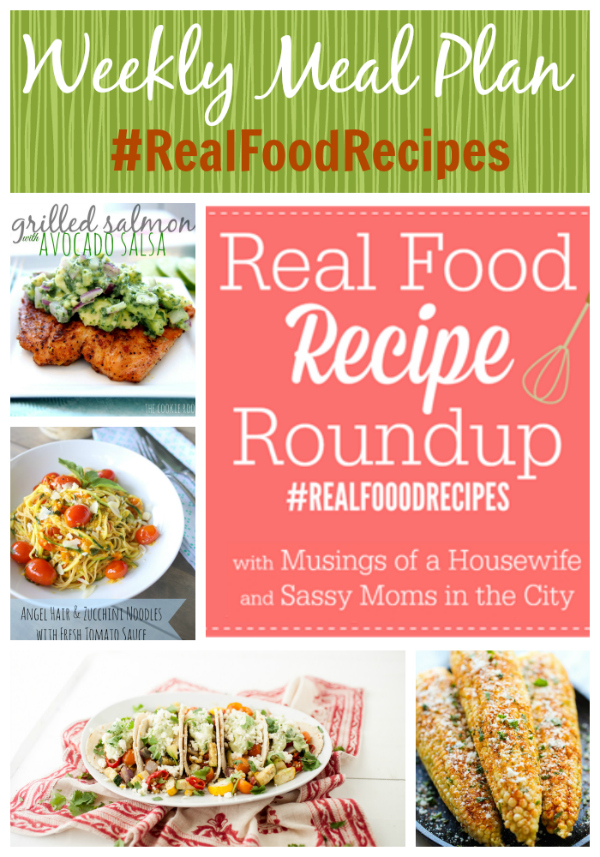 Sunday: Steamed King Crab Legs + Spinach Salad (When in "Rome" I crave as much seafood as possible. Getting our fill of crab and shrimp while visiting Florida)
Monday:  Quinoa Pilaf With Chicken, Kale, Spinach and Collard Greens by Aubree Cherie's Living Free (This sounds delish!)
Tuesday: Taco Seasoning by Jenn's Random Scraps).
Wednesday: We're having dinner out but may I recommend Roasted Veggie Tacos with Avocado Cream and Feta by Naturally Ella
Thursday: Angel Hair & Zucchini Noodles with Fresh Tomato Sauce  by Ruffles & Truffles (I will omit the Angel Hair pasta and use all Zucchini Noodles)
Friday:  Mexican Corn on the Cob by Damn Delicious+ Grilled Steaks with Homemade Steak Rub