Happy July 4th weekend! Welcome to this week's Musings of a Housewife.  Did you stick to a healthy diet over the holiday? I'd have to say the food wasn't my issue so much as the adult beverage consumption. After a few days of indulgence, I'm so ready to get back on the gluten-free, Paleo plan again.
I can really tell a difference when I'm not eating as healthy and alcohol seems to be my downfall. There is nothing better than a cold beer with fried shrimp, gumbo, raw oysters and more fried shrimp. Being in Florida the past few weeks I've done well on most days, however having access to so many amazing restaurants has taken serious will power. I'm by no means perfect.
This week I'm focusing on lots of greens, salads and healthy fats – and working out everyday!!
Did you have a chance to enter in this month's giveaway? We're giving (2) lucky winners each a nofollow from Cuisinart, retail value $59.95!! This week I'm hosting the link up and giveaway.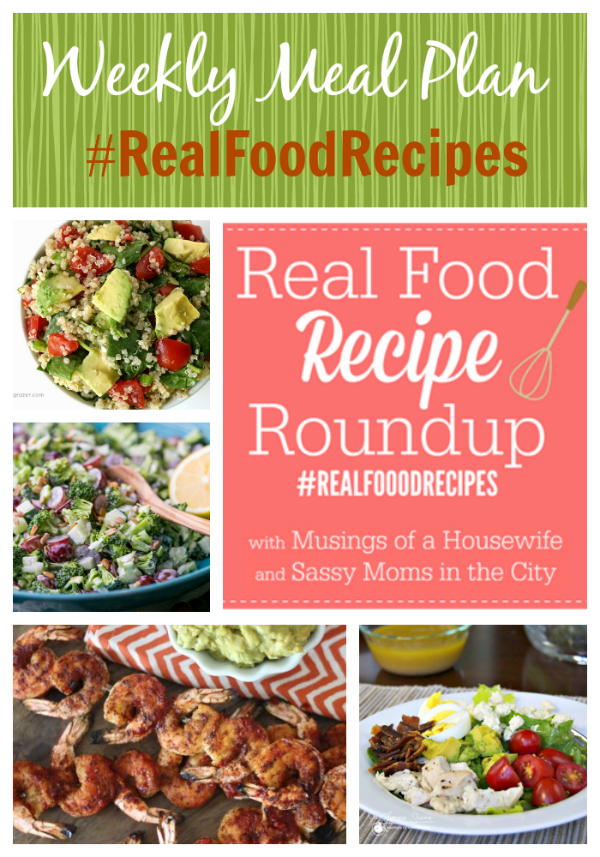 Sunday: Seafood Gumbo 
Monday: Grilled Flank Steak + Broccoli Grape Cucumber Salad by Natasha's Kitchen
Tuesday: Grilled Chicken + Quinoa Avocado Spinach Power Salad by The Garden Grazer
Wednesday: Classic Cobb Salad by Musings of a Housewife
Thursday: Cauliflower Rice with Lime
Friday: Spinach Salad with Hot Bacon Dressing and Spicy Roasted Chickpeas by Foodie Crush