Hey friends! Thanks for joining my JoLynne. If you're here to link up, please be sure to share a recent healthy recipe or meal plan using real, whole foods –  free of processed foods as much as possible.

 The linky is hosted by me and JoLynne so that means your post will be appear on both websites. AND we may just pick your recipe to be featured the following week!!
If you would like to be reminded that our meal plans and the linky is live, be sure to sign up for our Weekly Meal Plan Newsletter here. 
We also have a fun NEW giveaway for the month of February. We are giving away TWO of these Aroma Digital Rice Cooker and Food Steamers.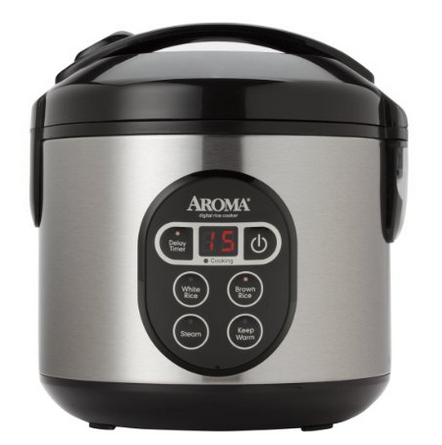 a Rafflecopter giveaway
weekly meal plan for more ideas to keep you on track.  Here's what's cookin' at my house this week….
weekly meal plan february 7th
Sunday: Green Chile and Chicken Mock Enchilada Casserole  {Low-Carb, Gluten-Free}
Monday: Beef Noodle Soup with Shitake Mushrooms and Baby Bok Choy {Paleo} 
Tuesday:  Grilled Salmon +  Beet & Brussels Sprout Salad   {Paleo} 
Wednesday: Gluten Free Dairy Free Chicken Pinwheels  + Roasted Sweet Potato + Green Salad 
Thursday: Spinach Beef Frittata 
Friday:  Pizza Night