Radio Flyer hosted the first-ever kids' travel agency event to celebrate 100 years of inspiring imaginative play. At the Radio Flyer products.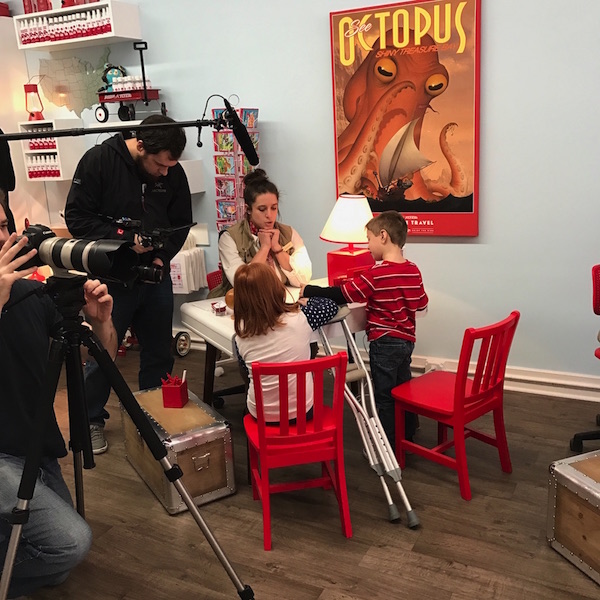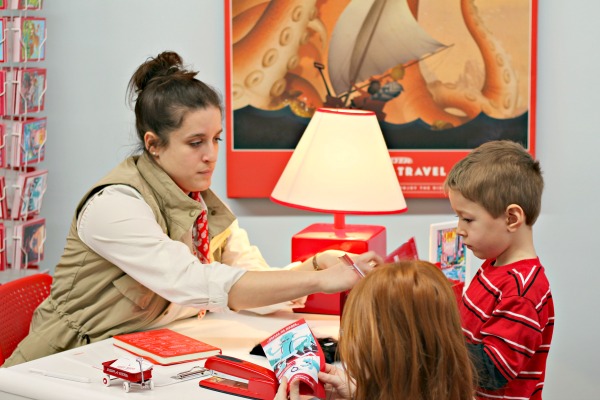 This one-day-only pop-up space provided kids with everything and anything they needed for their imaginary trip. As soon as we walked in, we were greeted by a helpful travel agent. Julia and Ivan had the opportunity to look through travel brochures and decide which destination they wanted to travel to. It was a tough choice!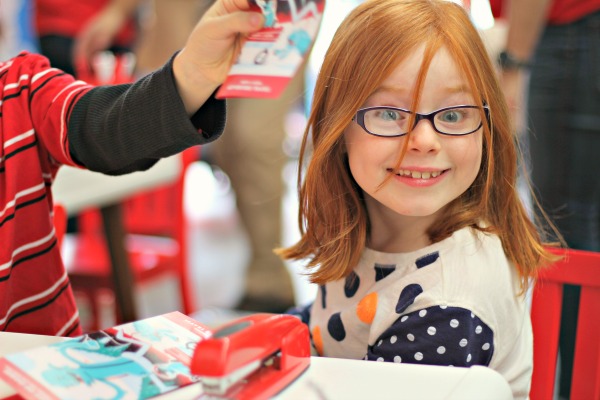 Planet of Evil Unicorns, Stinky Broccoli Forest and Cotton Candy Swamp were some top choices, but in the end, Julia picked Mount Puppy and Ivan decided on Valley of Ogres.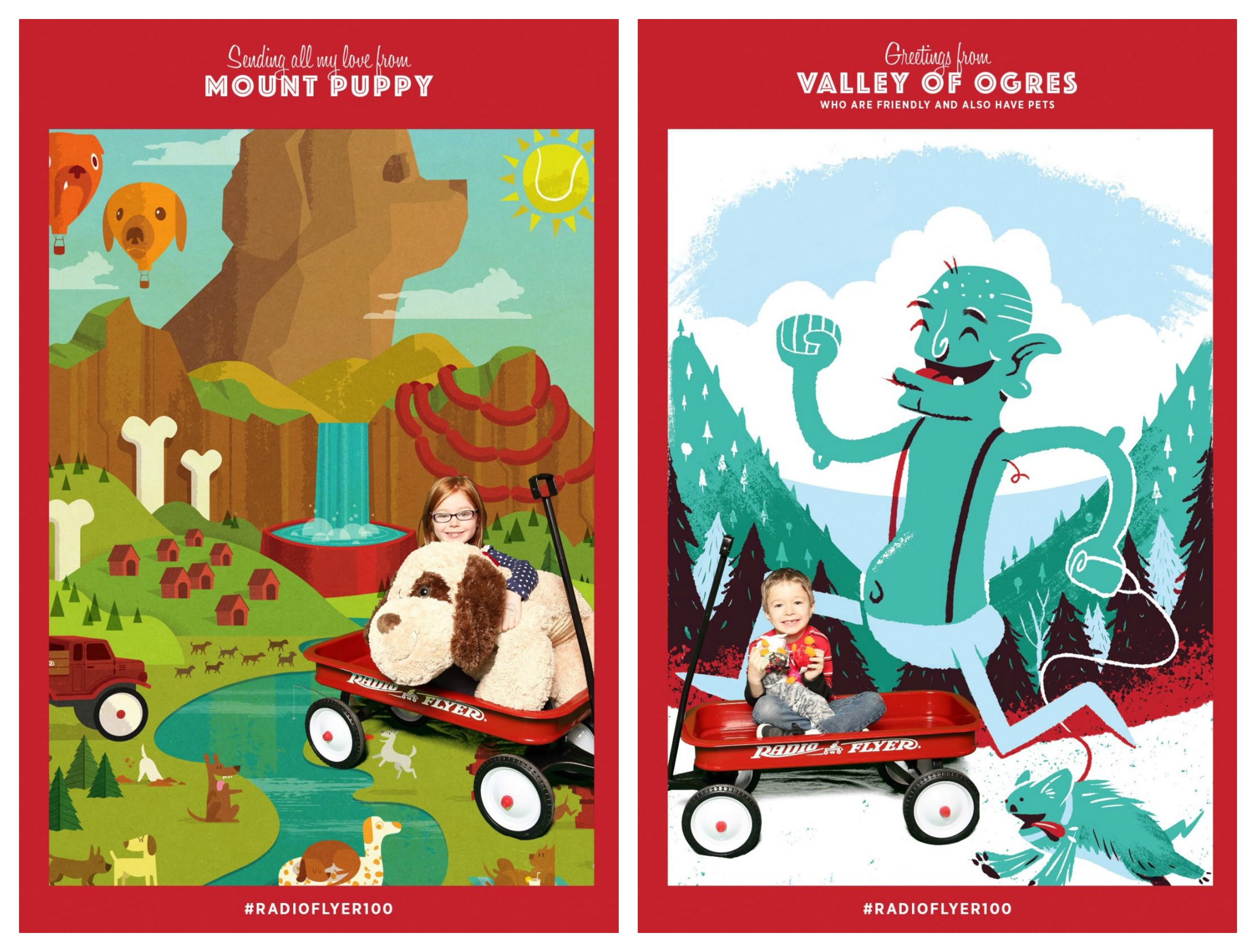 Once their destinations were picked, they grabbed their passports and itineraries and headed away on their adventure aboard their favorite Radio Flyer product. Ivan speed away on the Deluxe Big Flyer. Meanwhile, Julia did her best on her crutches with the My First Scooter Sport. (Don't tell her physical therapist! He would have scolded me right then and there, but how else was she supposed to get to Mount Puppy?!)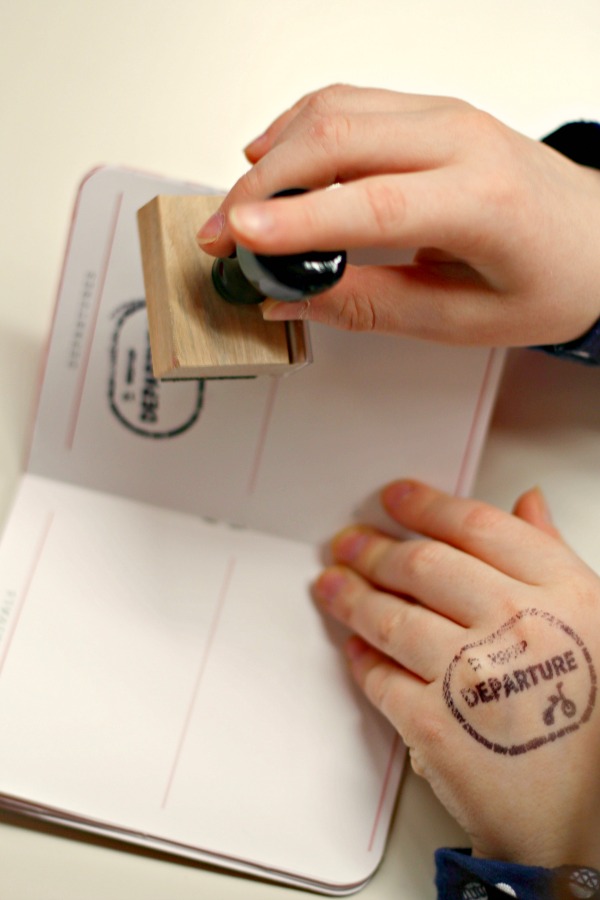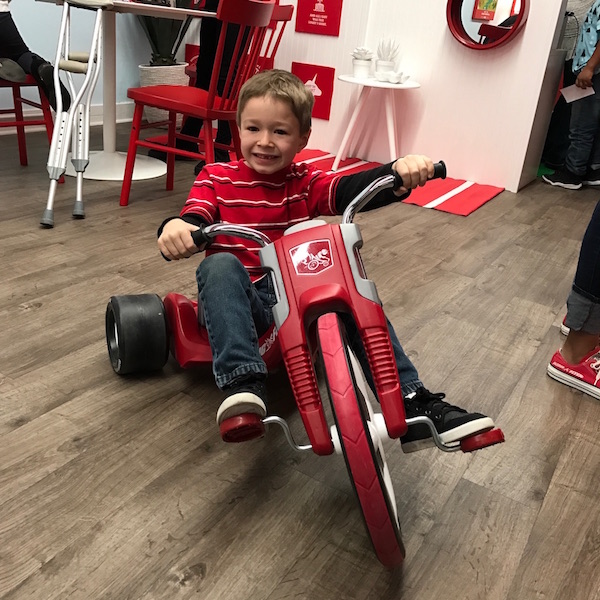 Luckily, both kids arrived safely at their destinations. And it was a good thing they had their bag of travel essentials with them! The Dragon Drool Defense (sunscreen), Rabid Monster Repellent (bug spray), and Beast Barf Blaster (hand sanitizer) was a must-need for any trip!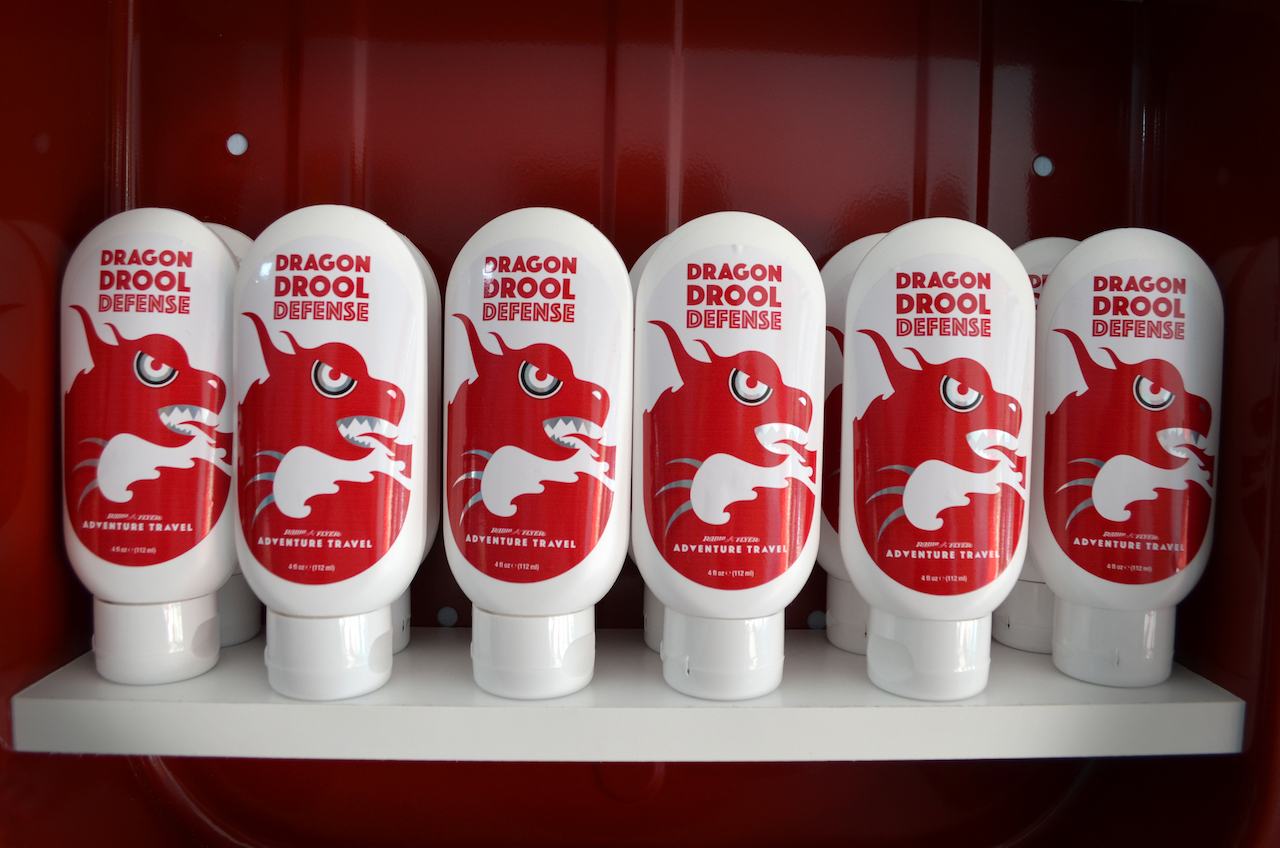 After their long morning of travel, Julia and Ivan ended up finding a quiet corner and snacked on some provided goodies. And then those two ended up striking up a conversation with Robert Pasin, the CEO of Radio Flyer!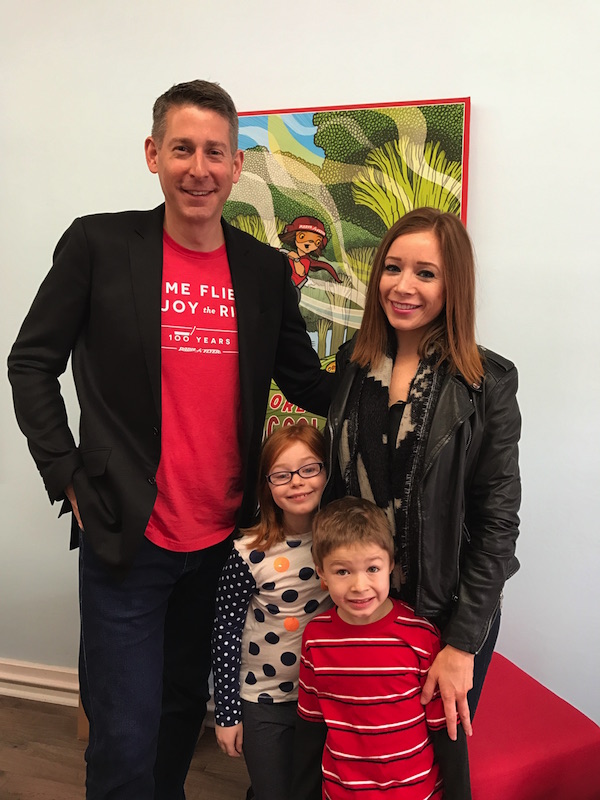 I could tell right away that Robert is one of those people who is very passionate about his work. Being a father of four, he completely understands the need for families to get out and play together! He was super excited about Radio Flyer's centennial celebration and confessed that this pop-up shop was not the end of the festivities. Looks like Radio Flyer is going to be celebrating all year long!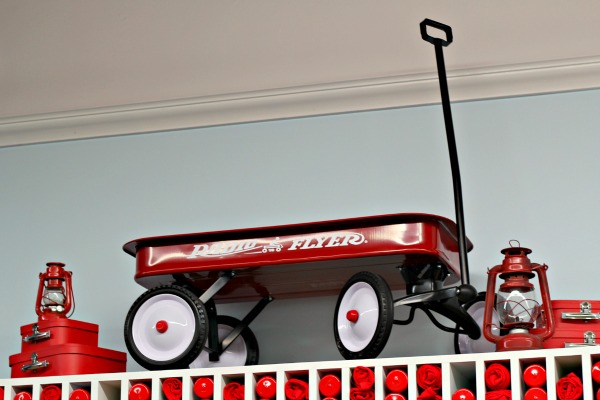 One of the next celebrations coming up for Radio Flyer is Little Red Wagon Day held annually on the last Wednesday of March to honor the original little red wagon.
Little Red Wagon Day celebrates the power of imagination on wheels as children of all ages take flight with their little red wagons. Radio Flyer truly has a lot to celebrate this year! Founder Antonio Pasin started Radio Flyer in 1917 and his dream was to "bring joy to every boy and every girl."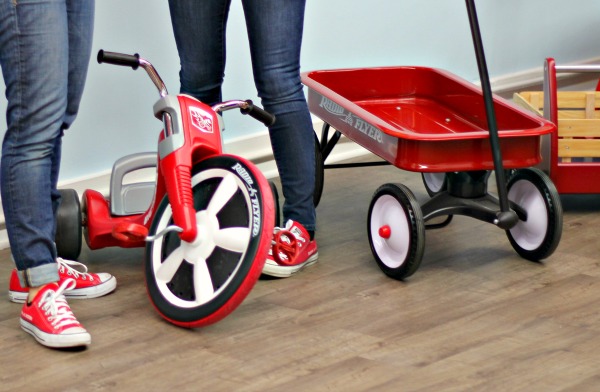 That dream has definitely been reached.Their commitment to great design and innovation has enabled them to become the world's leading builder of wagons, tricycles, pre-school scooters and other ride-ons. Going for 100 years strong as a timeless symbol of childhood imagination and for becoming the most loved brand for kids' wheels in the world is a huge accomplishment!
You can join in the celebration March 29th by sharing getting outside, get active and share pictures with your little red wagon or another Radio Flyer ride by tagging @RadioFlyer using #LittleRedWagonDay and #RadioFlyer100 on social media.
If this post was helpful would love for you to share on Pinterest! You can also follow  on here!
This is a sponsored post. All opinions are 100% honest and our own.