Preparing for this week's Paleo meal plan was somewhat challenging. I'm still feeling out of sorts from my daughter's tonsillectomy and adenoidectomy surgery last Thursday which was much more stressful than anticipated. The past few days have been a blur trying to manage her medication and monitor her activity level. Which consists of laying low (ie: watching Teen Beach Movie over and over and over and over).
Anywoo….It took me over an hour to decide what to cook this week but I finally managed to find recipes that look simple, yummy and potentially something the kids will eat. Here's hoping…Two recipes are using cauliflower rice as a side dish but mixing up the spices and flavors keep it interesting.
FYI – to reduce my stress level I decided to bake Paleo chocolate scones for L's breakfast tomorrow. Considering her sister is getting so much attention and gets to stay home from school most of the week, maybe this will put her in a better mood. Stay tuned for the recipe!
Paleo Weekly Menu – September 15th
Sunday: Leftover Gluten Free White Chicken Lasagna – I took the leftovers from last week, cut into squares then froze so I could easily defrost as individual servings.
Monday: Mexican Rice Bowls from PaleOMG.com – This looks so delish and super easy to make. My kind of recipe.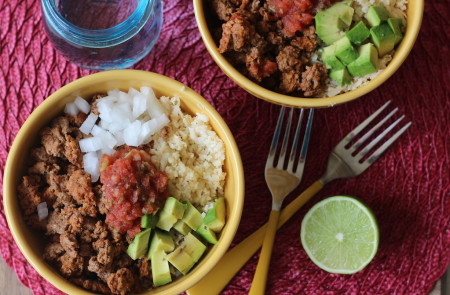 photo credit: PaleOMG.com
Tuesday:  AgainstAllGrain.com looks amazing too.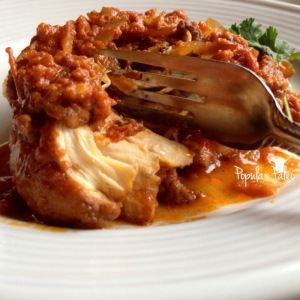 photo credit: PopularPaleo.com
Wednesday:  Leftovers (school function)
Thursday: Carrot French Fries from ElanasPantry.com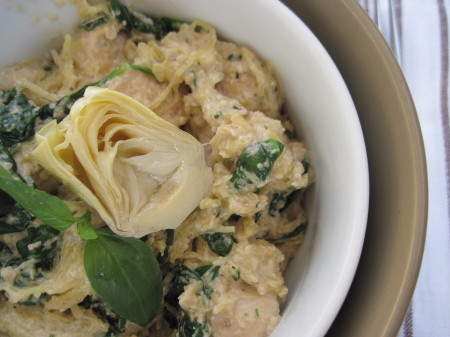 photo credit: PaleOMG.com
Friday: Free Night
For more Paleo meal plans, see all my meal planning and recipe posts.