Hi Paleo friends! Last week I was MIA due to a week of traveling to Viva Las Vegas for work. It was all I could do to get myself ready for a Monday morning flight plus organize the kids as hubs was on parent duty solo.
It's safe to say my kids ate gluten-free pasta with broccoli almost every night or they ordered take out.
After a week on the road and not sticking to a Paleo diet, the next few mornings I'll be detoxing with green smoothies. But don't worry, my family needs real food so dinner will be back to normal.
Now that it's officially Fall, I'm in the mood for pumpkin! Searching for the week's recipes I found tons of ideas so be sure to check out my dedicated Paleo Pumpkin Pinterest board.
I feel like a cheater this week because almost every night is brought to you by PaleOMG. You won't blame me when you see her Fall Recipe Roundup.
Paleo Weekly Menu – October 21st
Monday: Italian Sausage + Spaghetti Squash with Creamy Pumpkin Sauce from Calm Mind Kitchen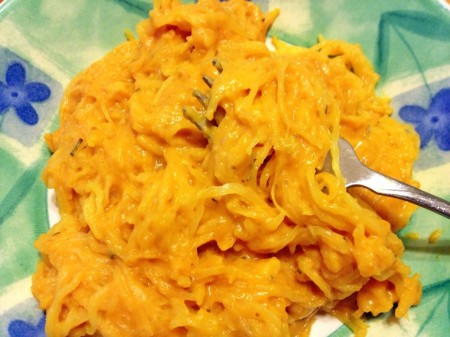 photo credit: Calm Mind Kitchen
Tuesday: Paleo Chicken Tortilla Soup from PaleOMG
photo credit: PaleOMG.com
Wednesday: Cauliflower Rice Stuffed Acorn Squash from PaleOMG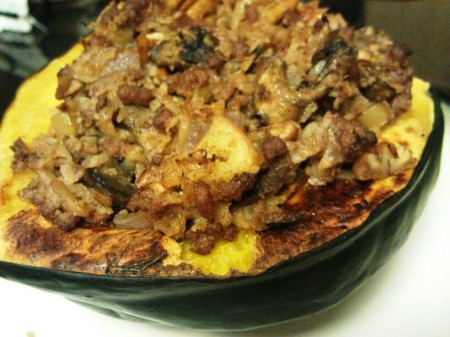 photo credit: PaleOMG.com
Thursday: Chicken Bacon Alfredo from PaleOMG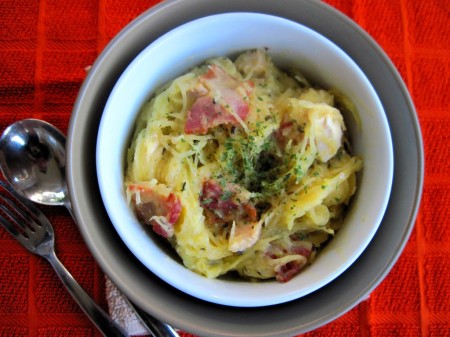 photo credit: PaleOMG.com
Friday: Free night
For more Paleo meal plans, see all my paleo meal planning and recipe posts.
Have recipes or a meal plan to share? Link up with us at Musingsofahousewife.com.