When you hear the words "Give me the Dirt", you wouldn't think clean teeth. But the name is clever and a pun for Paleo toothpaste.
A childhood friend referred me to Give Me the Dirt founder Shannon Drake, a long time practitioner of the paleo who felt let down by the what was offered by her favorite natural brands. As we all know, most companies use ingredients that are less than natural.
Using the principals of holistic nutrients, clean eating and purity coming from the paleo lifestyle Shannon was inspired to create her own line of natural products.  Searching traditional beauty secrets from around the world,  she blended potion after potion until the ultimate formulas were created. The Dirt Paleo Personal Care was born!
The Dirt line currently offers Trace Mineral Tooth Powder and Dirty Balm Lip Treatment. Never using grains, gluten, corn, soy or any bi-products, all products are Paleo friendly and some are vegan.
You may be wondering what's wrong with conventional toothpaste or the natural toothpaste found at  your local Whole Foods? Do yourself a favor and read The Glycerine in your toothpaste is ruining your teeth! 
Did you know glycerine prevents teeth from naturally re-mineralizing?? This pretty much sums it up.
Shannon sent me a sample of her products a few months ago. I wanted to give it some time to be sure this was something I could 1) tolerate and 2) potential purchase as a consumer.
Give Me the Dirt Toothpowder is very different and took a few uses to become comfortable but I have to tell you –  I'm truly a fan. I love there are no ingredients that would require calling poison control if swallowed. Look at the back of your toothpaste container.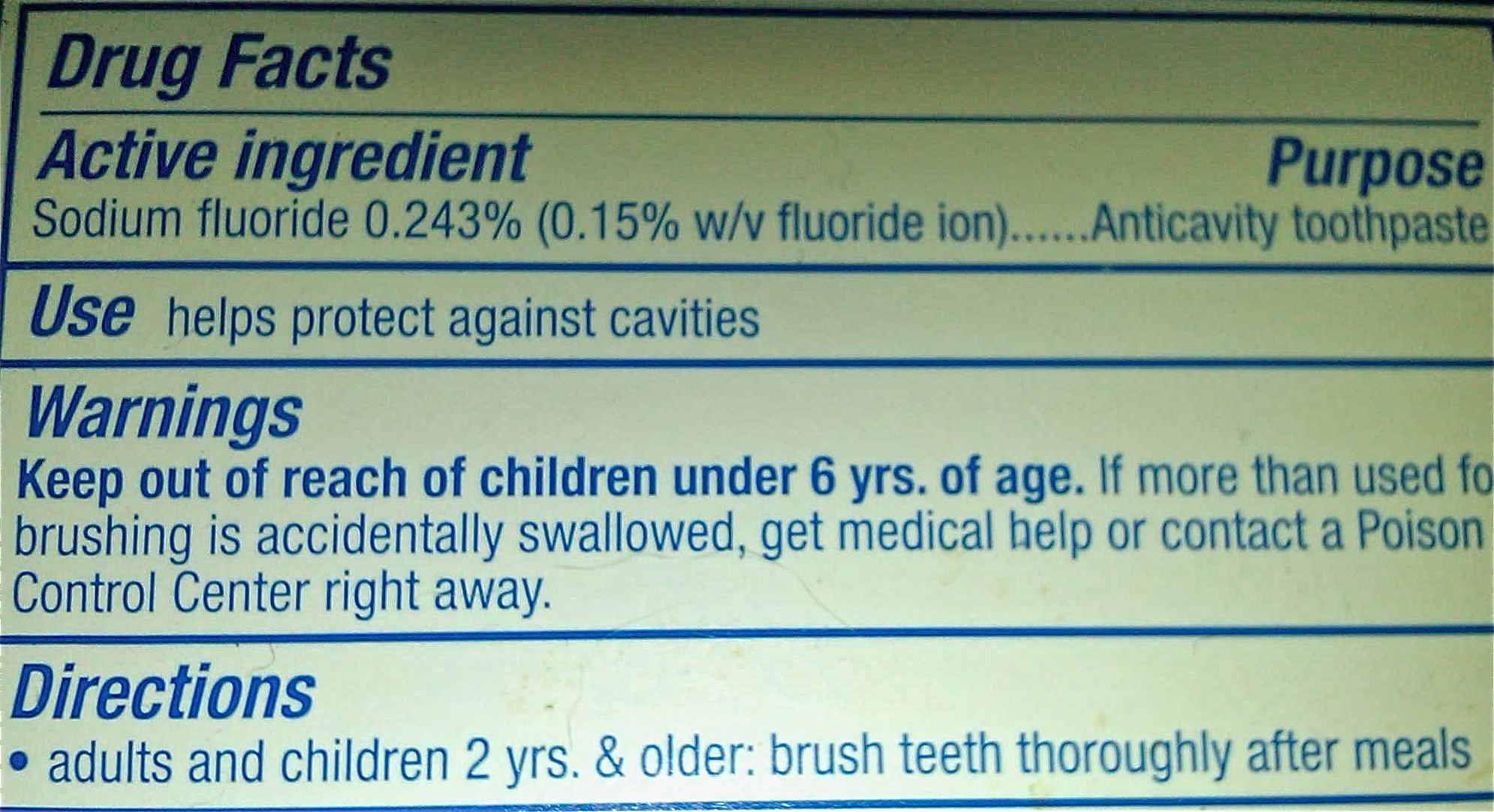 The toothpowder uses exotic saigon cinnamon, nutmeg, cardamom and sweet orange. It tastes like spiced orange. The only hurdle I faced was becoming acclimated with a powder rather than paste. After reading April's 9 beauty uses for coconut oil last week, I resolved this by adding a dab of coconut oil on my brush after applying the toothpowder.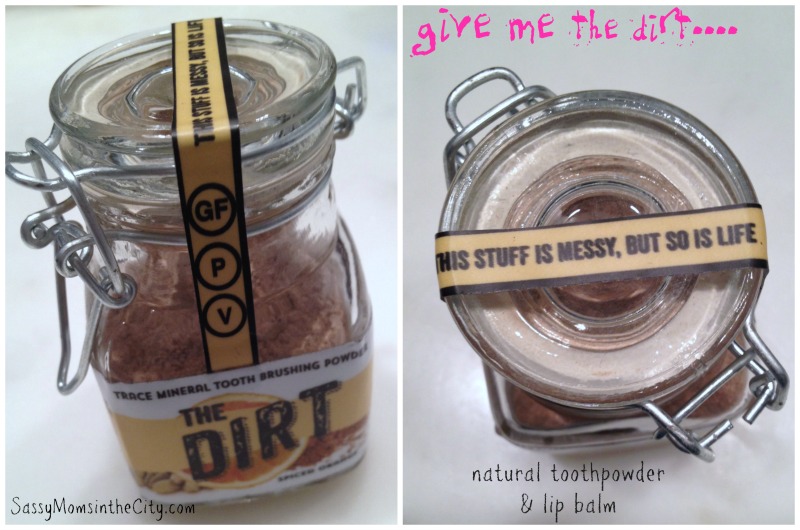 Dirty Lip Balm is packed full of nutrients, oils, fats and waxes that not only moisturize but also soothe and replenish lips. It's come in very handy with all the below zero temps we've incurred in Chicago this winter.
One ingredient you WON'T find in Dirty Balm is mint. Shannon tells me that while mint may be pleasing to your nose, it can be irritating to your skin. Instead they use skin nourishing lavender, carrot seed and palmarosa. Who knew?
What can you expect from The Dirt Paleo Personal Care in the future? A face serum, under eye brightening serum and deodorant are in the works. We can wait to get our hands on all of these.
SHOP:  Dirty Balm Lip Treatment – $15.00
Happy Mouth Gift Set – $39.00
Have you tried natural personal care products?
Sassy Moms in the City was provided samples for the purpose of this review.