I'm loving the new kitchen and any chance I get putting my new oven to work. Now that school is back in session I'm trying to find healthy breakfast, snack and lunch options. Paleo Banana Blueberry Muffins seemed like an easy way to survive breakfast this week so here we are.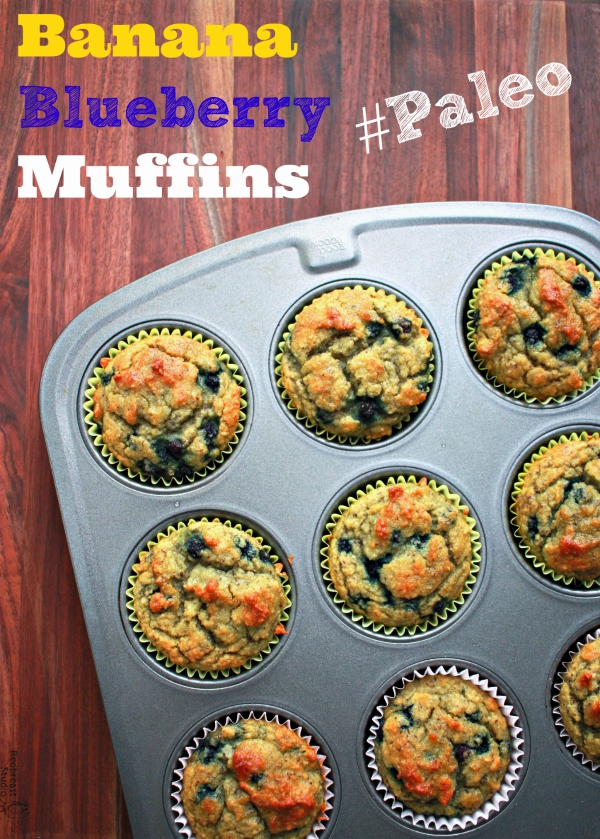 This week's recipe inspiration comes from Wife Mama Foodie. With a small amount of frozen blueberries, extremely ripe bananas and running short on almond flour, I needed a recipe that could accommodate whatever ingredients I had on hand. To be perfectly honest I needed a recipe that only required 1 cup of almond flour.
After searching "Paleo Banana Blueberry Muffins" (there are sooo many when you search Google) and noticing this recipe combined tapioca flour as the base.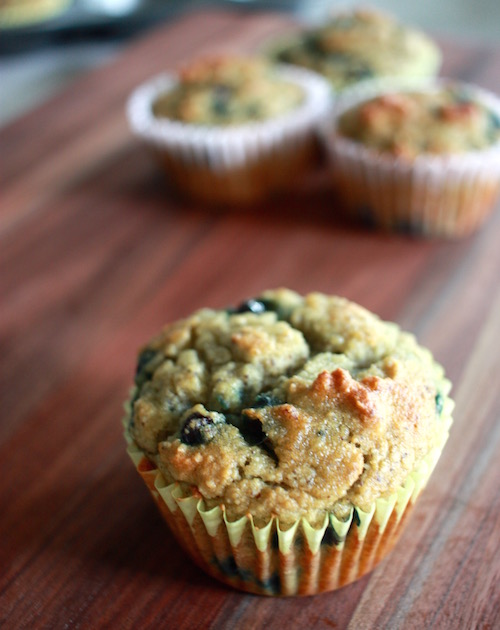 This was a fun baking experience considering I am most definitely not a baker. Probably because I like to eat what I make and pastries rarely make the cut. There have been many failed paleo muffin attempts using almond flour because the girls can spy a faux muffin a mile away.
This was my first go at using tapioca flour and I wasn't sure what to expect.
Why Tapioca Flour?
Tapioca flour is a great alternative to traditional wheat flours because it's gluten free, has multiple uses in baking adding crispness to crusts and texture to baked goods. You can also use it as a thickener in sauces, pies and soups because in place of corn starch (use 2 Tbsp tapioca flour for each 1 Tbsp corn starch) because it never discolors and has no noticeable taste or smell.
The flour is made from the starch extracted from the South American cassava plant. When the roots have fully developed, they are harvested and processed to remove toxins.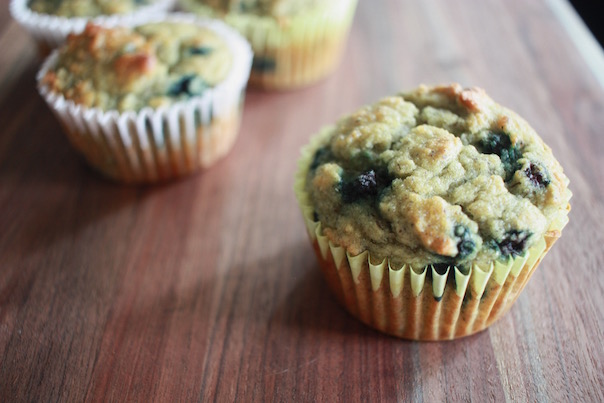 I like that the consistency of tapioca flour is very similar to all purpose flour. Unlike almond flour which can be grainy even if you get the best almond meal flour on the market.
The results turned out much better than expected. The true testament was the girls begging me to make more after these disappeared in a few days. The Paleo Banana Blueberry Muffins are great for breakfast on-the-go, lunch "treat" or after school snack.

Paleo Banana Blueberry Muffins
Ingredients
1 cup almond flour
⅔ tapioca flour
½ cup coconut flour
2 tablespoons flaxseed meal
1 teaspoon baking soda
1 teaspoon baking powder
pinch of Celtic Sea salt
3 ripe mashed bananas
½ cup coconut milk full fat (or other milk of choice)
⅓ cup maple syrup or honey
¼ cup melted coconut oil
2 eggs
1 cup blueberries; frozen or fresh
Instructions
Preheat oven to 350
Grease muffin pan or add paper liners
In large bowl blend together all dry ingredients: flour, flaxseed, baking soda, baking powder and salt. To ensure this is evenly mixed used a flour sifter.
In blender mix all wet ingredients: milk, maple syrup, coconut oil and eggs. You can also used an immersion blender.
Add the wet mixture to large bowl containing dry ingredients. Gently fold in the blueberries.
Pour ¼ cup of batter into each liner until it is just below the top.
Baked in pre-heated oven 20-25 minutes or until lightly browned.
Use a toothpick or knife to to test the center as it should be clean.
Let the muffins cools in the pan for a few minutes before transferring.