Who doesn't love the taste of gourmet extra virgin Oh Olive and visited their beautiful shop located on Armitage in Chicago to see what all the buzz was about. A unique and gourmet tasting emporium, Oh Olive is like escaping to Italy.
The staff is passionate about providing consumers with the unique opportunity to sample some of the finest extra virgin olive oils in the world and 23 different varieties of aged vinegars from Modena, Italy, such as pomegranate, tangerine, grapefruit, black cherry, and red apple.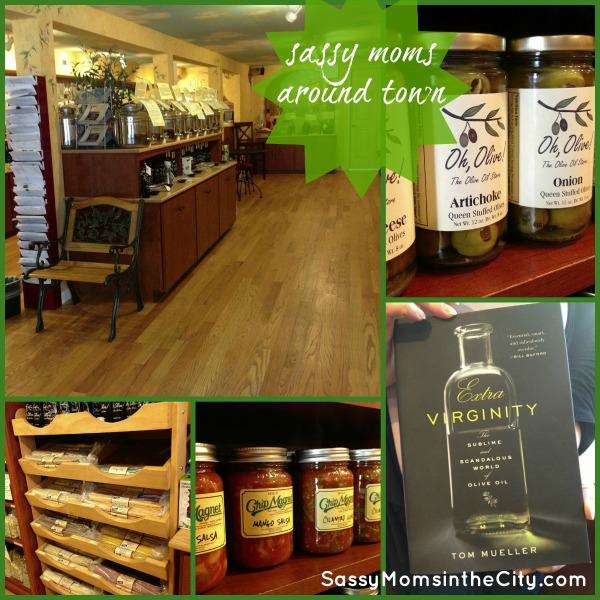 It was interesting to learn that Oh Olive's oils are unadulterated – NOT "blended" from several oils or diluted. Turns out that the olive oils we purchase from local grocers are usually mixed with other liquid fats like peanut and canola oil. As much research as I do for clean food, I was shocked this had never crossed my path.
The manager showed me the book (see pic above) The Unadulterated Truth About Olive Oil.
Now if that doesn't motivate people to purchase olive oil from authentic sources, what will? Yes it is a little more costly but if you're using olive oil properly a little goes a long way. Pure extra virgin olive oil should be reserved for marinades, sauces, dressings and dipping where the flavor can be appreciated. Use grapeseed and coconut oil when cooking with high temperatures.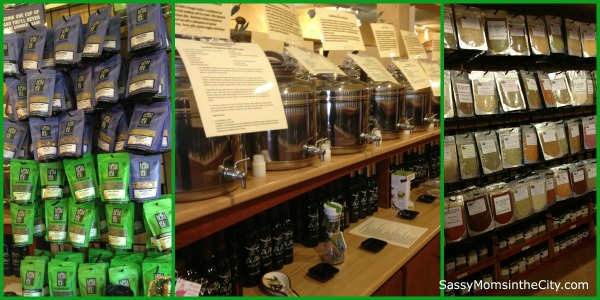 I was fascinated not only by the extensive selection of olive oil and vinegars, but the gourmet foods by local purveyors. You'll find spices, seasonings, sugars, salts, stuffed olives, Rossi pasta and sauces and my new favorite Tiesta Teas.
Not sure what to take home? Oh Olive loves to share samples of their oils, vinegars and teas. Trust me, it will be difficult choosing.
I left with two bags of tea (Slenderizer and Eternity), olive oil and this Truffle Salt. I'm pretty much obsessed with sprinkling on my eggs, Paleo pasta, popcorn, Caprese salad and anything that I assume will pair well with truffles.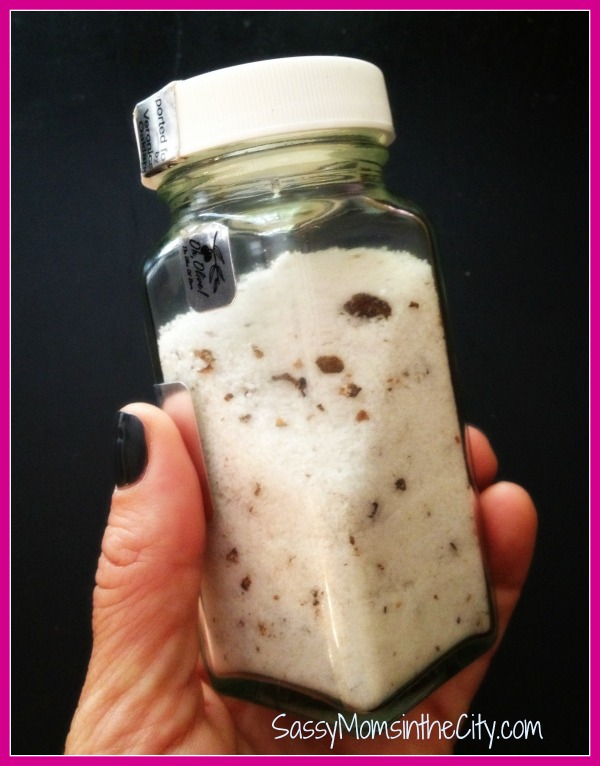 Whether you live in the city or just here for a visit, it's worth stopping by Oh Olive, the best little olive oil shop in Chicago.