You're invited to a Pinterest SOCIAL with me, Bon Bon Rose Girls celebrating Pregnancy Awareness Month!

Thursday, May 16th
7:00pm PST / 10:00pm EST
Hosted by @SavvySassyMoms @ProjectNursery
Theme:  it's a Girl!
Hashtag:  #ohbaby
Follow our It's a Girl #OhBaby! Pinterest Board It"s a Girl Pinterest board will feature inspiration and resources for all things girlie.  Everything from baby shower invitations, designing a nursery, creating a baby registry, and styling your little one.  Simply follow along the night of the party and watch all the action, re-pin what you love or visit our special curated board anytime after the party!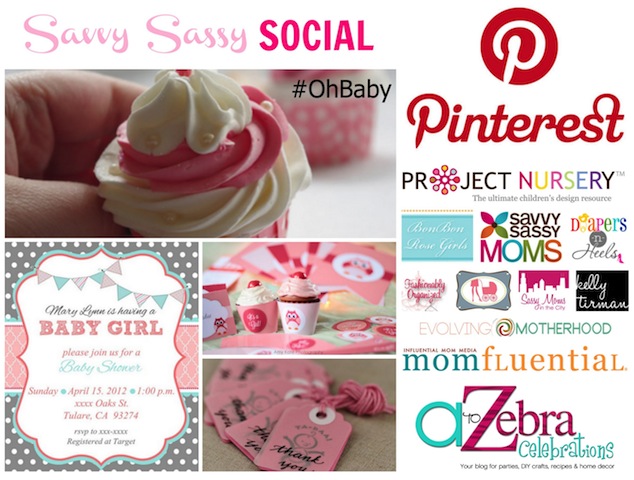 To learn more visit Savvy Sassy Moms!