When newly pregnant and stylish mom friends offer great advice like, "It's important to keep a sense of self.", you may be thinking, "Awesome, but how"? With a plastic bouncer here and a noise-making activity mat there, where exactly does my style fit in?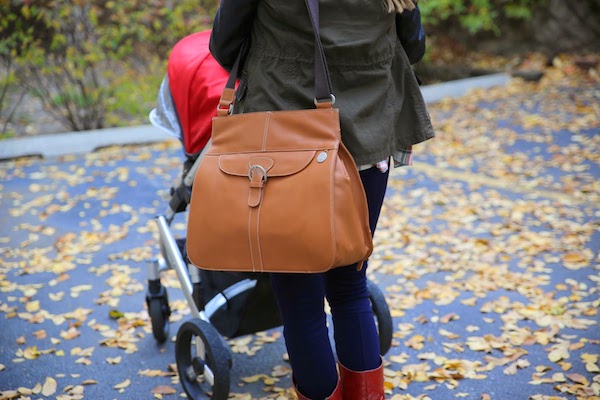 The answer – PacaPod's Coromandel Messenger bag . This sleek, leather satchel is a 3-in-1 organizing system that parents will love. In addition to being visually stunning (silky smooth leather anyone?) it's the bag's hidden features that will really win you over.
After a recent test drive, here are a few favorite pacapod features:
• Removable "pods" that keep feeding and changing supplies separate and hygienic, which can also be removed and taken along individually if you wish.
• 7 pocket changer pod with padded changing mat
• 4 pocket feeder pod including an insulated bottle cover
• 2 "parent" pockets – one with key fob, plus mobile dividing pockets
• Adjustable, comfortable shoulder strap
• Easy on and off stroller clasps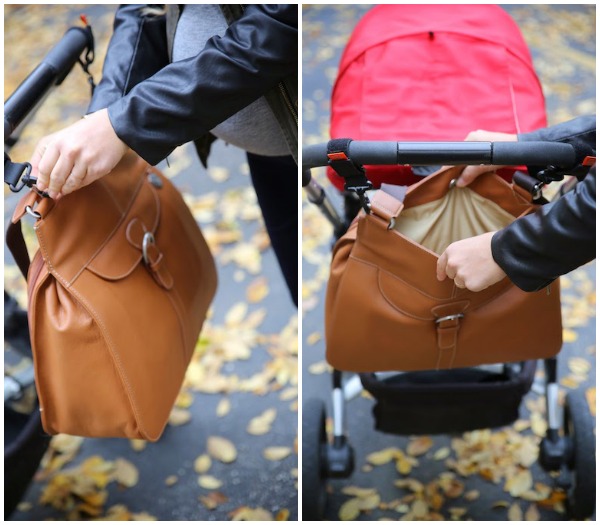 But let's face it moms, it's all about the pod system! Jacqueline Waggett, creator of PacaPod and mom of two, wanted every mom to never have to miss a beat when leaving home. Each bag contains two pods – one for diaper gear and the other is for food. Pods can be removed and attached to the stroller handle bars providing more space to inside.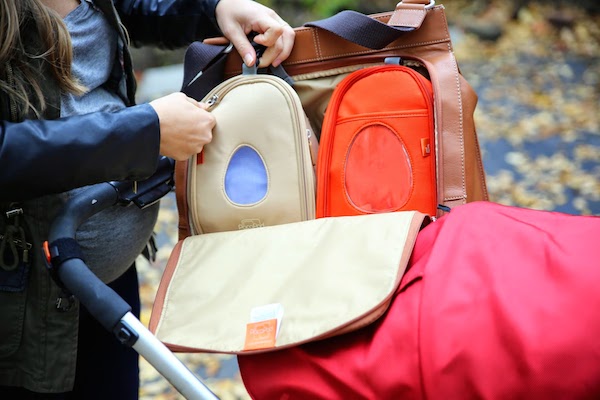 Aside from the details that make the Coromadel functional for all the necessary baby/toddler gear, its minimal design, spacious features, and detachable pods allow it to switch seamlessly from day care, to office, and everything in between. (Most lap tops fit inside the cargo area!)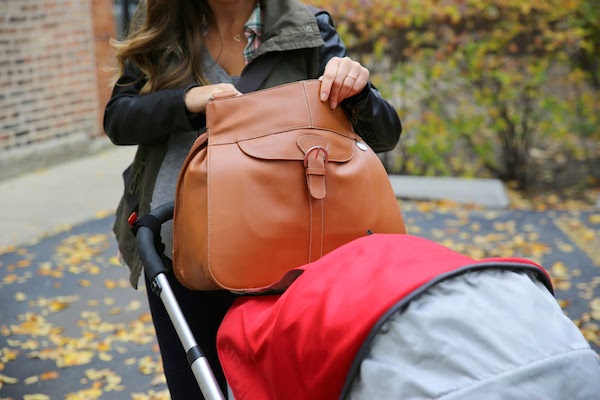 In other words, it's less diaper bag, more designer parent bag. For travel or everyday use, the discreet Pacapod system is the perfect companion for keeping you streamlined and stylish. A little bit of luxury for you, and your little one.
For more details on Pacapod and to shop the beautiful collection of leather and nylon bags visit http://www.pacapod.com. Connect on Pinterest. 
What is your favorite pacapod feature?
Sassy Moms in the City was provided a sample product for the purposes of this review.