It's been awhile since we've hosted Wine of Week. Not that I've slowed down in sampling and searching for new libations to enjoy this summer. What I'm loving right now is a wine cocktail. Today I'll be sharing two of my favorites, sponsored by Mirassou Winery.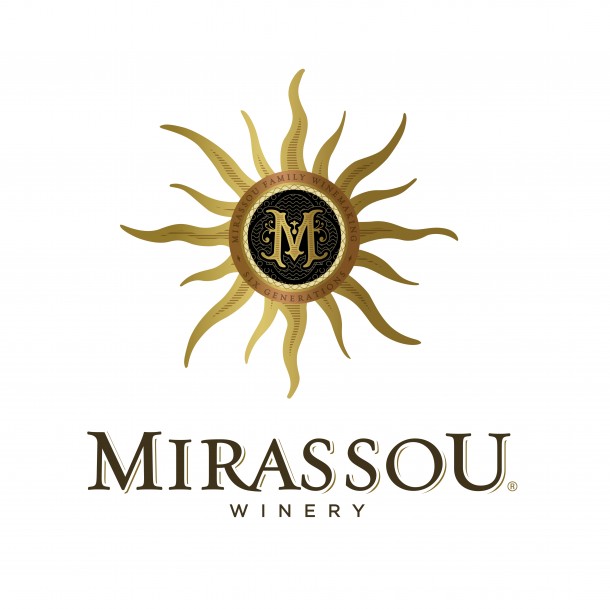 What's not to love about a wine cocktail?
If you favor wine like moi (especially red), wine cocktails are great in the heat of summer.Heck – I could drink these year round!
It's a refreshing alternative and a cooler way to enjoy the typical room temperature vino that requires very few ingredients. Similar to a sangria, but my versions have very little sugar other than what comes from the wine and under 150 calories!!
Wine cocktails look fancy but are so simple. I like to pair with light appetizers at a casual BBQ dinner party, however the recipes provided below have very little sugar and could be served with a meal. For a any type of dinner party, I would have both options available for guests. Starting off with a wine cocktail and then moving on to wine alone is perfectly acceptable.
Or let's be honest, the perfect time to enjoy a refreshing wine cocktail is any day of week with your girlfriends.
I chose Mirassou Pinot Noir and Mirassou Merlot as our featured wine of the week. America's oldest winemaking family, the Mirassou family of California, has been growing grapes and crafting wines in California since 1854 and were the first to introduce Pinot to California. You may recognize the winery based on it's beautiful sun label.
The best thing about these recipes? You can interchange either wine for the other.
RED HOT SUMMER WINE COCKTAIL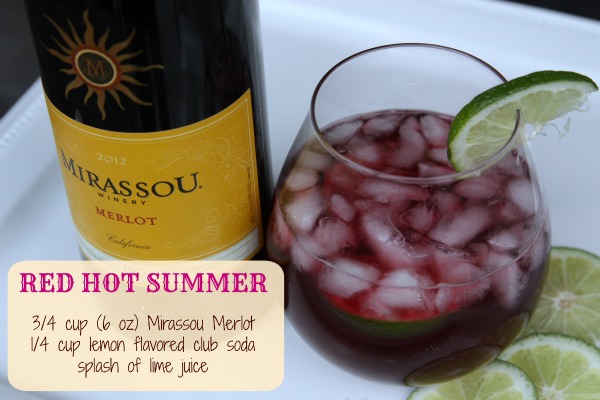 Ingredients: 145 Calories 
3/4 cup (6 oz) Mirassou Merlot
1/4 cup lemon flavored club soda
splash of lime juice
Directions: Fill tall glass with crushed ice. Combine ingredients in glass, stir and garnish with lime. For something a little stronger, you'll want to go with the Sassy Splash.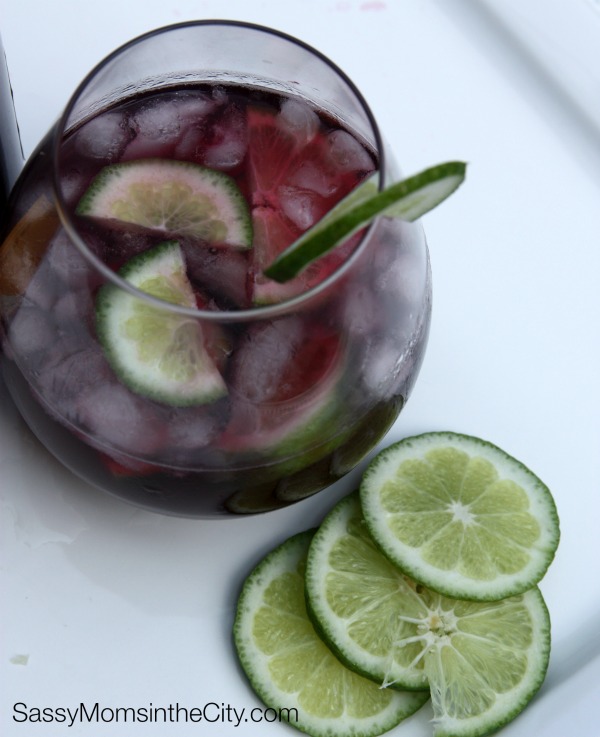 SASSY SPLASH WINE COCKTAIL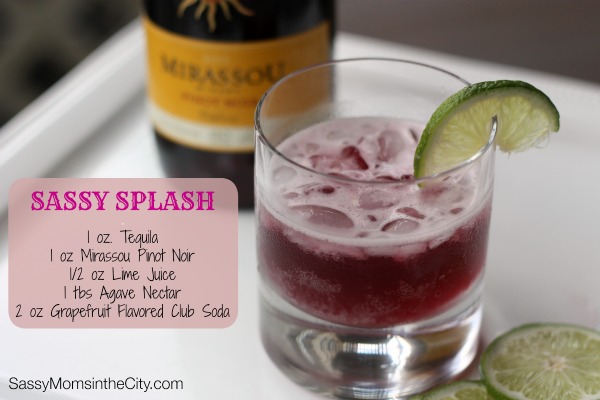 Ingredients: 149 Calories 
1 oz. Tequila
1 oz. Mirassou Pinot Noir  
½ oz. lime juice
1 tbsp agave nectar
2 oz. grapefruit flavored club soda
Directions:  Combine all ingredients in a cocktail shaker filled with ice. Shake and strain into a martini glass. Garnish with a lime.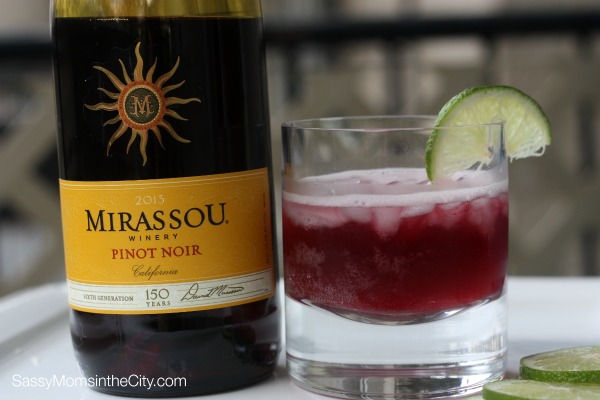 what to pair with a wine cocktail?
Because of the tequila and agave nectar the Sassy Splash is perfection with chips and guacamole or Quinoa, Squash, and Avocado Timbale Stacks (awesome plated appetizer).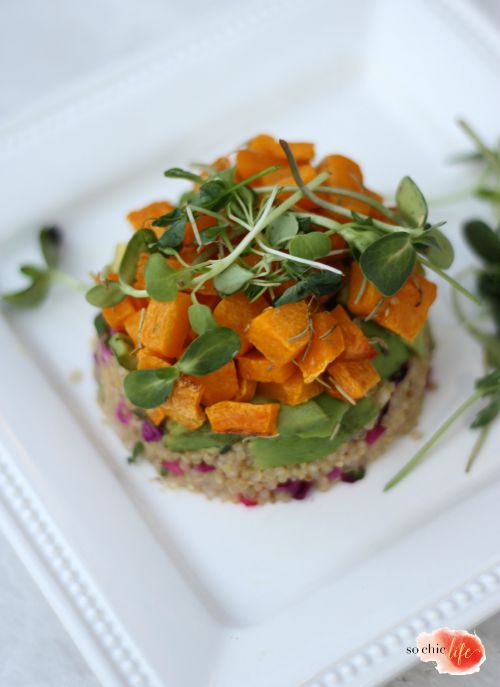 Try pairing the Red Hot Summer with Gluten-Free Bruschetta….. You can't go wrong!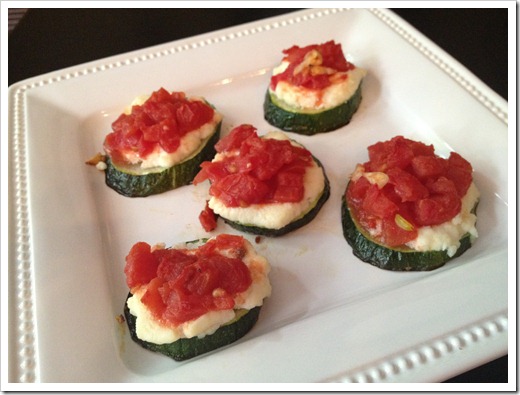 Mirassou Winery's Dream Dinner Party Contest – You could win! 
Mirassou is hosting a unique giveaway on Pinterest for a chance to win $1,000 and a wine fridge! To enter for a chance to win go HERE.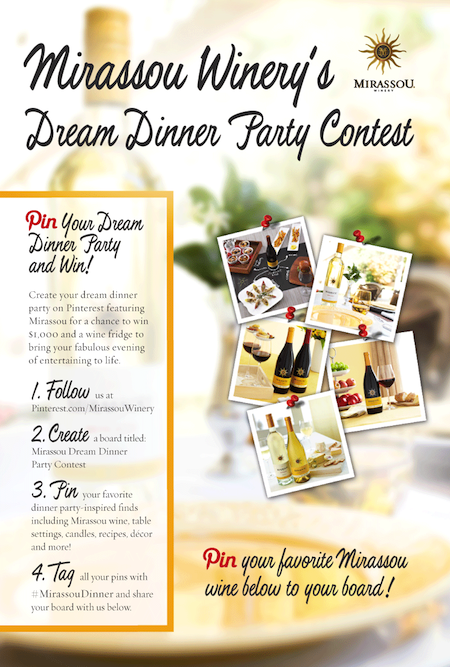 To find a specific store near you, use the Wine Locator feature on the Mirassou webpage: @dmirassou! 
do you drink wine cocktails? share your favorite recipe or tell us why you love wine cocktails by commenting below!
If this post was helpful would love for you to share on Pinterest! You can also follow me on Instagram.
This is sponsored post.