There really isn't anything more comforting than the smell of fresh brewed coffee. It's the juice that gets us through the day right?
Last week I hosted a group of influential bloggers with Johanna from Marley Coffee's new line of single serve EcoCup capsules – a green alternative to current K-cups.  You know how I love a great party and any excuse to gather with friends.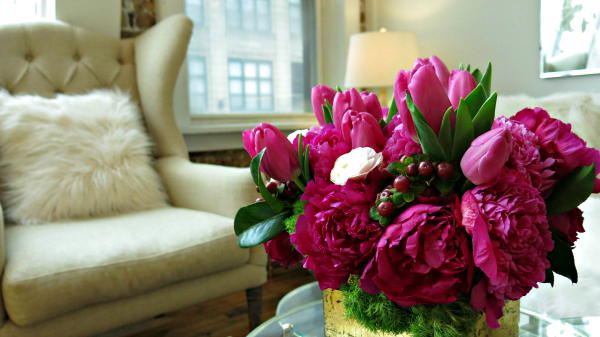 What could be more fun than sipping gourmet coffee, noshing on delicious food from DL Loft?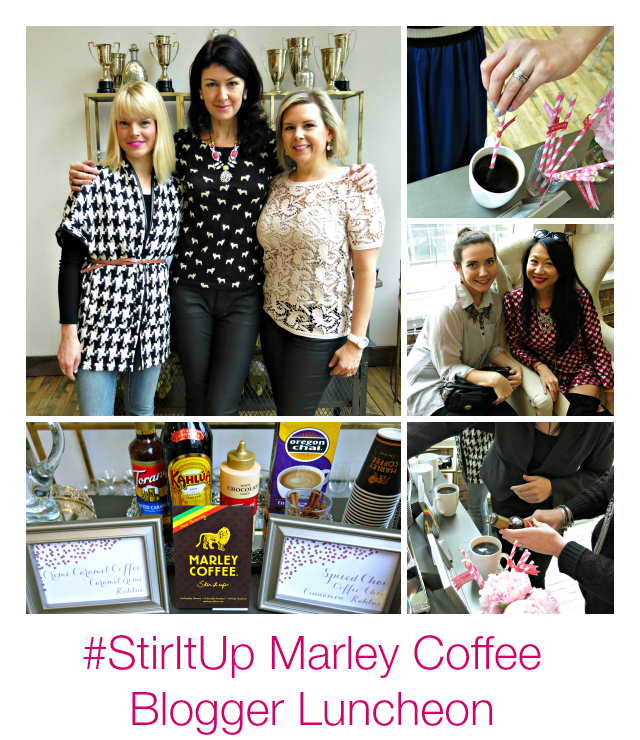 As much as I love smooth cup of java, this was my first experience trying Marley Coffee. Who knew Bob's son Rohan Marley purchased a coffee farm in the Jamaica Blue Mountains that supports farmers and the economy of rural Jamaica?
Turns out Bob Marley had dreamed to eventually return to farming and live out his passion for sustainability and the environment. Marley Coffee honors his dream by producing sustainably sourced, ethically grown and artisan roasted award-winning coffee in whole bean, ground and RealCup single serve capsules, which are k-cup compatible.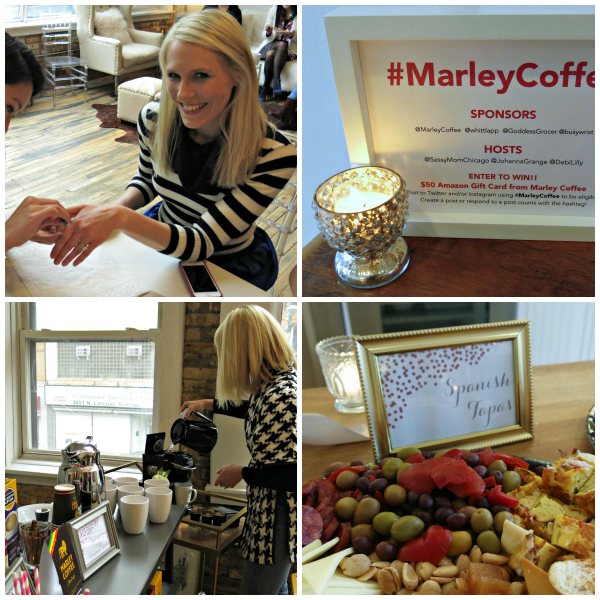 But I have to admit I never jumped on the Kuerig bandwagon for the simple fact their capsules are not recyclable. It's incredible that over 10 billion capsules are consumed and go into landfills annually in North America alone. That equates to enough waste to circle the earth over 12 times!
For all the single serve coffee drinkers – now is the time to pay attention! Marley Coffee is the first premium coffee brand that is providing a recyclable option. Keurig is over 5 years away from a solution.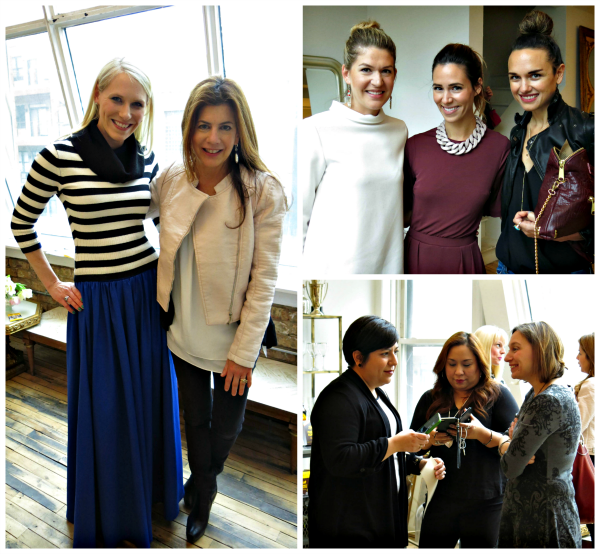 Thanks to Debi's creative recipes, we had the chance to sample various flavors of the coffee pairing with mixers like Kahlua, cream, salted caramel syrup, cinnamon sticks, white chocolate sauce and Chai – YUM! I am extremely selective and have discerning taste buds when it comes to coffee and wine. This coffee snob is officially a Marley Coffee convert.
In addition to producing award-winning sustainable coffee, every single serve capsule purchased gives back (.01 cents) to the Waterwise Project, an initiative to help clean the river in Sidamo region and improve lives and communities in Ethiopia where Marley Coffee sources beans.
Use this coupon for to purchase Marley Coffee at your local retailer.
Marley Coffee will transition all existing RealCup™ products to the EcoCup™ capsule in Summer 2015.
[youtube]https://www.youtube.com/watch?v=-4P_7RZa5lA[/youtube]
Will you be making the switch to the EcoCup to reduce your carbon footprint? Find retailers here.
Thank you to our Supporting Sponsors! 
Disclaimer: This is a sponsored post. All sassy thoughts and opinions are my own.