Hello fellow beauty junkies! This week's Sephora.com and in select Marc Jacobs stores. What better reason to stop by the new Sephora that opened a few blocks from my home?
The sleek black lacquer packaging certainly catches your eye, but does that mean it's up to par? I happened to be on the hunt to replace my beloved Sue Devitt Bioluminescence Illuminating Concealer. It's going to be a difficult task but the fabulous staff at Sephora went above and beyond to help me.
My new BFF Claire was extremely patient with me, presenting every line that offers a liquid concealer. None seemed to provide ample coverage AND illumination until she suggested Marc Jacobs Remedy Concealer Pen. Shaped like a chic ballpoint pen dispensing product with just a click, the Remedy is touted as being an all-in-one eraser, brightener and corrector. Containing Remedy Complex™ (blend of hydrating and anti-aging ingredients) this concealer promises to erase evidence of dehydration and fatigue.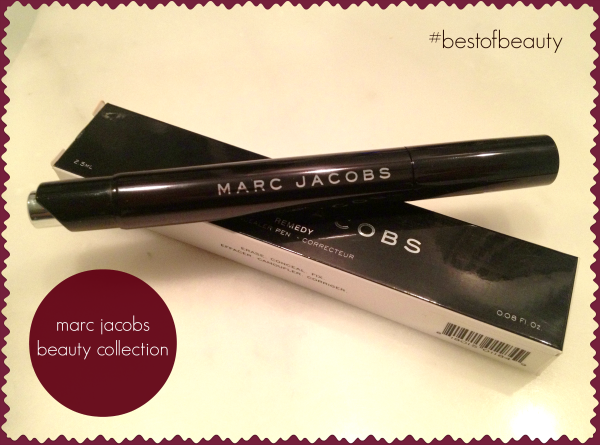 Sassy Mom Loves:
Dispenser – the one click system is efficient and dispenses the perfect amount of concealer. Careful not to "click" with too much pressure or it produces excessive product that can be wasteful.
Metal applicator –  love the coolness as the applicator glides smoothly under my eyes.
Price – Compared to similar luxury brand's concealer/brighteners, $39 is reasonable.
Shades – Available in 8 shades with fun names like Wake-Up Call, Past Curfew, Late Show and Up All Night, every skin type should have no problem finding a match.
Needs Improvement:
Coverage – a little thin which is the point of a liquid concealer/brightener, however it isn't doing a great job of reducing the appearance of dark circles and fine lines. There's a possibility I may have the incorrect color. Headed back to Sephora to try another shade. I'm not giving up hope yet!
Illumination – compared to my favorite concealer, Remedy isn't delivering with this feature. Again, I'm wondering if the shade is off.
SPF – would love for this to be added
Ingredients – disappointed Remedy is NOT Paraben-Free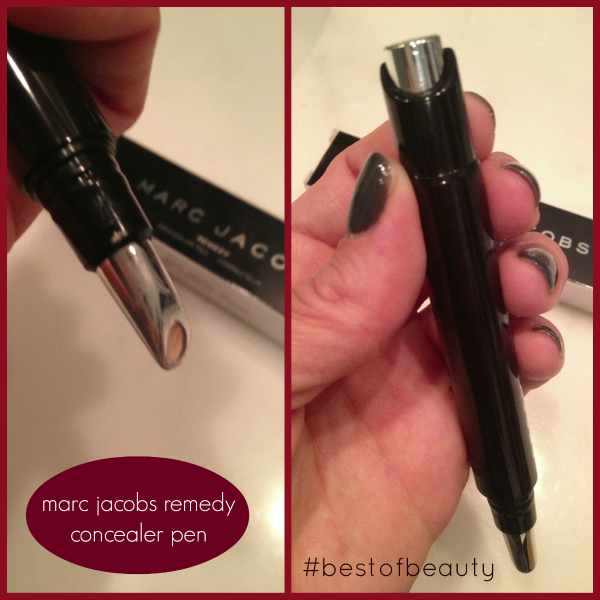 "Boy tested, girl approved", Marc Jacobs Beauty, a 120-piece, 16-product collection will definitely get the attention of the beauty obsessed. Although Remedy has yet to prove itself to me, I'm anxious to try more from the collection like Lust for Lacquer Lip Vinyl.
Have you tried Marc Jacobs Beauty collection? How do you think it compares to other luxury brands?