I love to entertain during the holidays and festive cocktails are a big part of our menu. The challenge is almost every recipe out there is loaded with sugar. It's fun to get creative with seasonal ingredients but I'm a big fan of low calorie holiday cocktails.
Over the years I have created my own concoctions and "borrowed" a few along the way.
HOSTESS TIP: If I'm having a party or even a few friends over occasionally I will create drink menus using a decorative frame. It's a nice touch especially with a self serve bar station.
You may notice these aren't particularly holiday themed drinks but beverages that won't pack on the pounds while getting your jingle on.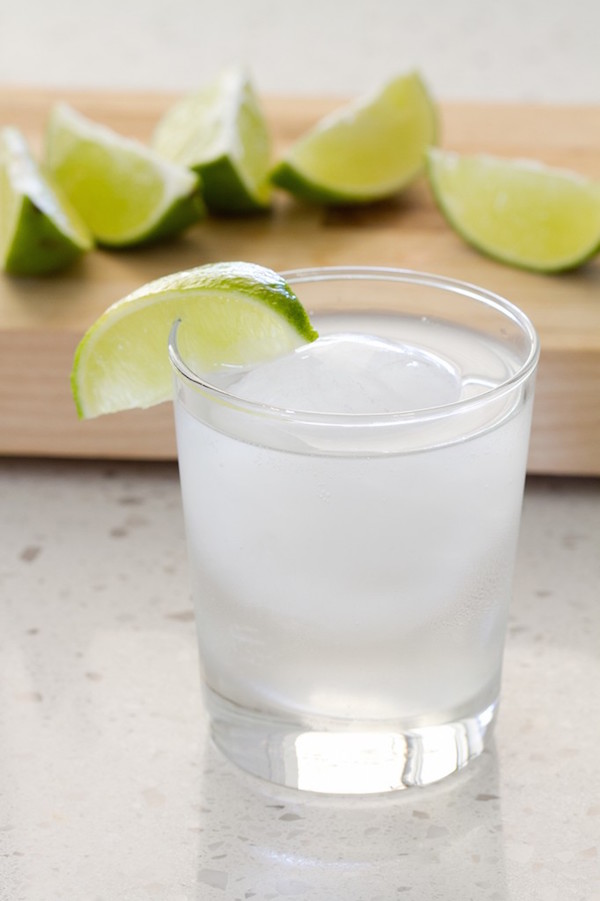 Skinny Mom Cocktail
Bethany has the Skinny Girl Margarita, I've got the Skinny Mom Cocktail. Now if only I could bottle and sell this – right? This is generally my go-to when I'm at home or out and about. It's light, refreshing and very low calorie. If you're weaning yourself off sugar, add a very small splash of cranberry juice. It didn't take me too before I loved the taste without it.
1 part vodka or gin (Absolut or Hendrick's are my favorite)
1 part Club Soda
Slice of Lime
MIX IT:
Add vodka and club soda to a highball glass over ice. Garnish with lime.
Sassy Greyhound
I'm absolutely in LOVE with the Foxy Greyhound at Epic Restaurant. I may or may not dream about this cocktail and if you have the opportunity to pop in for a drink – do it! I've tried making this at home a few times (my version is the Sassy Greyhound) and it's not that difficult. While I'm not sure of the exact measurements, winging it is always fun!
1 part Absolut Ruby Red
2 parts Organic Fresh Grapefruit Juice
Splash Peach Bitters
Splash Agave Nectar
Lime for garnish
MIX IT:
Mix vodka, grapefruit juice, peach bitters and agave nectar in cocktail shaker with ice. Serve straight up in martini glass with salt rim.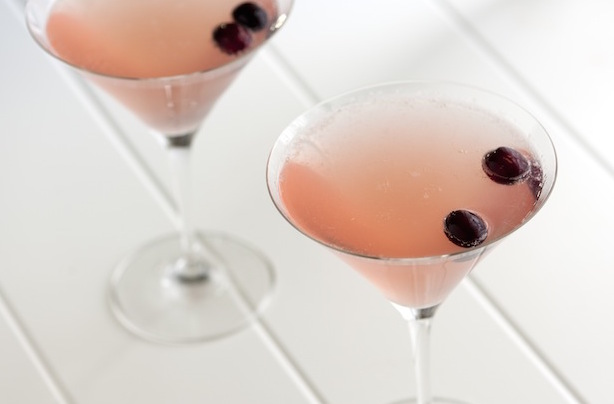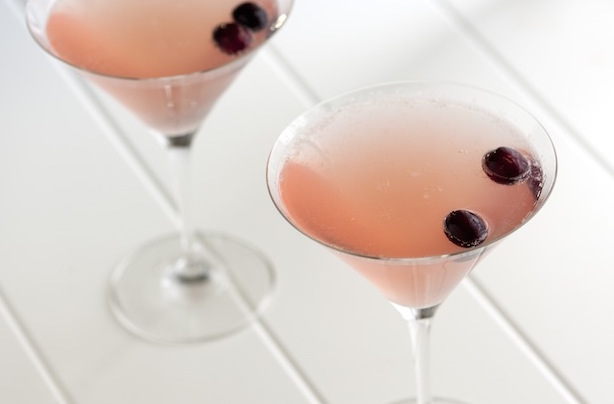 Holiday Cosmo
1 part ABSOLUT® BERRI AÇAÍ (Absolut® Lemon works too)
Tiny Splash of Unsweetened Pomegranate Juice
Club Soda
Squeeze of Lemon
MIX IT:
Pour vodka, pomegranate juice in cocktail mixer over ice. Shake, shake, shake. Pour in a martini glass, top with club soda and finish with a squeeze of lemon.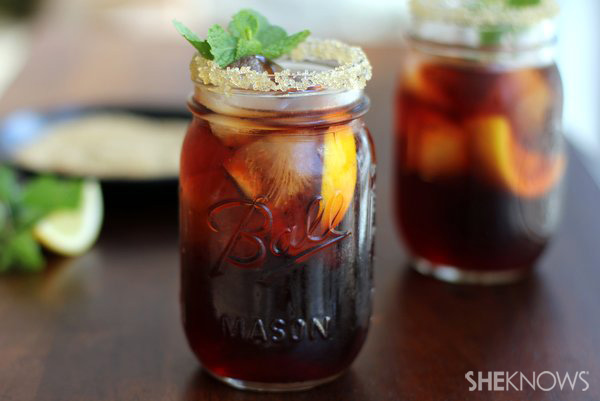 Spiked Tea
We started serving Spiked Tea many summers ago and it stuck as one of our favorites. I even order when I'm at a restaurant. Ask for unsweetened ice tea with a shot of vodka on the side. The best part of my recipe for spiked is NO sugar. Who needs the extra calories. You can make by the pitcher which is a big hit at parties too!
8-10 tea bags brewed
10 cups boiling water
1/2 cup turbinado sugar or large grain
Lemon wedges for garnish
Mint leaves for garnish
MIX IT: 
In a small bowl or jar, combine two tea bags and vodka. Allow to steep at room temperature for one hour. Discard tea bags.
Brew remaining tea bags in 10 cups of boiling water, steeping for 15 minutes. Pour in a large pitcher. Discard tea bags.
Pour vodka into pitcher with tea and refrigerate until ready to serve.
When ready to serve, pour turbinado sugar on a small plate (OPTIONAL). Run a lemon wedge around the rim of six glasses. Dip the rims in the turbinado sugar. Add ice to the glasses. Stir the tea and pour into the prepared glasses. Serve immediately with lemon wedges and mint sprigs.
Serve in a mason jar or highball glass.
Hopefully you will enjoy these as much as I do! Happy Holidays and Cheers!! Remember to always Drink responsibly and designate a driver.
More fabulous Cocktail Recipes