Legalizing medical marijuana in Florida (my home state) never crossed my mind until recently. With the media frenzy surrounding Florida supporters petitioning for medicinal marijuana (also known as Cannibas) to appear on the 2014 ballot – it's become a hot topic and everyone I know has an opinion.
The debate "legalizing medical marijuana" is completely misleading. If passed the Florida bill allows a Doctor to prescribe an oil compound derived from the marijuana plant called Charlotte's Web which has no ability to produce a high. This is a compound that my friend's baby girl and many others need desperately for medicinal purposes.
What if your child had a debilitating illness? What if after exhausting all efforts trying every pharmaceutical medicine available, holistic therapy and seeing every specialist, your child was still suffering and may never lead a normal life?
What would you do? Would you explore natural alternatives like medicinal marijuana in the form of Cannibas oil?
Cannibas oil is derived from the marijuana plant but is not psychoactíve or hallucinogenic, it contains less THC than other  materials that can be legally purchased in many states and it has absolutely no abuse potential.
Marijuana extracts high in cannabidiol (CBD) and low in tetrahydrocannabinol (THC), the compound that gives users a high, appears to be safe for kids and holds great promise as an anti-epileptic agent.
If you are still not convinced, read this article about Charlotte Fiji who experienced her first seizure at three months and by 2 1/2 years old was finally diagnosed with Dravet Syndrome, also known as myoclonic epilepsy of infancy or SMEI.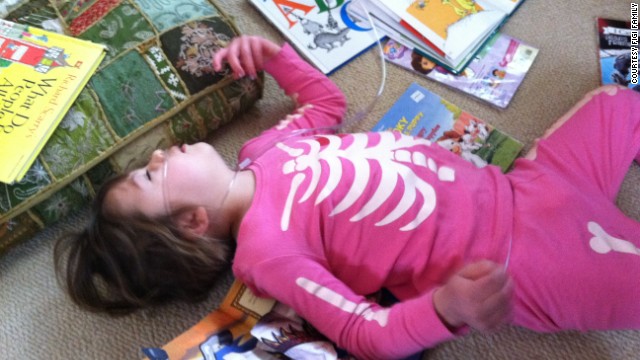 Charlotte Fiji before CBD oil treatment.
Her parents tried everything but nothing worked. Little Charlotte was experiencing up to 60 seizures a day, often up to 300 per week. Eventually she lost the ability to walk, talk and eat. Within her first week of cannibas oil treatment, Charlotte was seizure-free seven days.  Now 8 months into her treatment her family reports a 99% seizure reduction.
Then there is my childhood friend in Florida whose 22 month old daughter has Dravet Syndrome just like Charlotte.  At 10 months old she had her first seizure that lasted for 30 minutes. Her second seizure lasted over 3 hours.
My friend and her husband recently in this video (starting at 2:11 minutes).
Fortunately they have the means to purchase a second home in Colorado to gain access to legalized marijuana. They are not alone.
Hundreds of families are moving thousands of miles to Colorado where they can legally access the help they need for their sick children through the Realm of Caring Foundation, a nonprofit organization that provides cannabis to adults and children suffering from a host of diseases, including epilepsy, cancer, multiple sclerosis and Parkinson's.
Realm of Caring Foundation grows a strain of CBD oil very low in THC (under 0.3 percent), that meets agricultural standards for hemp.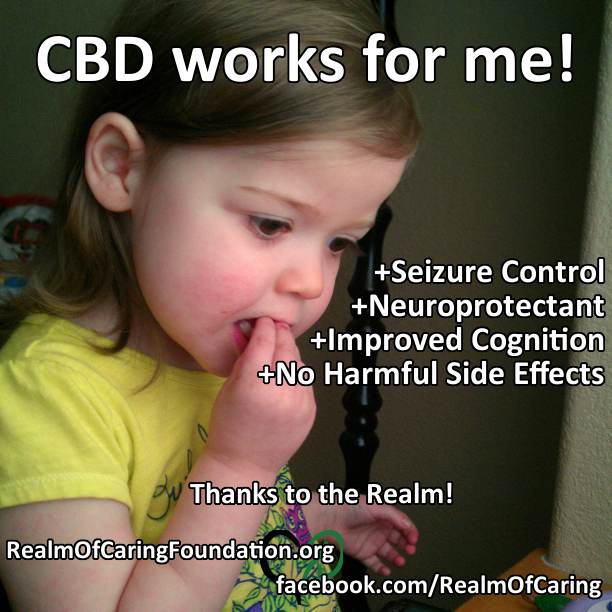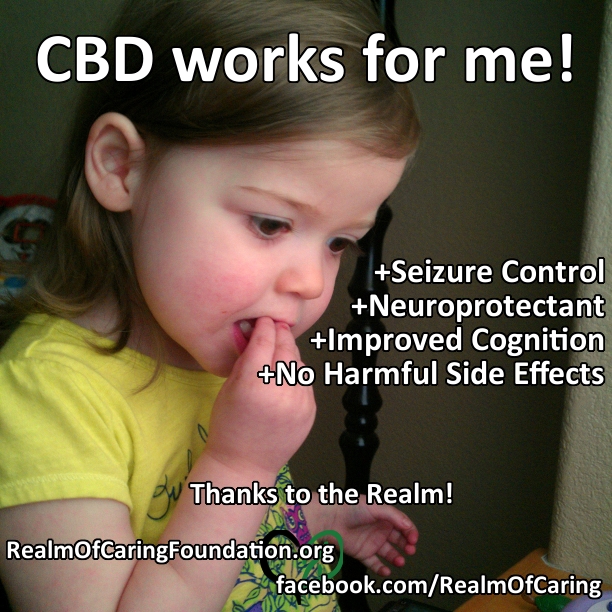 Those that can afford the financial and emotional burdens of moving to Colorado are able to gain a better quality of life. However, others who do not have the financial resources continue to suffer under their state's and country's out dated laws against the cannabis plant.
Ask yourself what would you do for your child if their only chance of treatment was Cannibas?
I'm sharing this information on behalf of my friend's child so she can live a normal life and be treated using medical marijuana in Florida.
UPDATE: Florida Supervisors of Elections have validated enough signatures submitted by United for Care to place on the ballot in November!!!  Their work is not complete. At least 60% of Florida voters must support the Amendment by November 4th and that requires massive campaigning.
Voters must understand the importance of medical marijuana and why it's being supported:
To give those in pain a safe alternative from toxic narcotics such as Oxycontin and other opiates.
To provide relief from those suffering from epilepsy, nausea and numerous other conditions in which marijuana has been shown to be effective.
To give doctors the right to choose what they believe is in the best interest of their patients, without a threat of criminal charges.
What can you do to help??  Let your politicians know it's time for a change!
Help United for Care educate Florida voters about the facts by supporting their outreach HERE.
Get educated about medicinal marijuana with the resources below.