Up until the birth of my oldest child we were using the standard cleaners (409, Windex, bleach, Soft Scrub, etc). I decided that once she was born, we needed to make an effort to be more mindful of all the chemicals entering our home.
The first step was finding eco-friendly cleaners and banning anything that was potentially toxic. In 2007 Oprah listed as one of her favorite things The Get Clean Starter Kit by Shaklee, eco-friendly, high performance concentrated cleaners, stain removers and cleaning supplies. This seemed like a great way to ease into our go-green efforts.
Shaklee's products are great and work well, but I knew there had to be a way to make these cleaners myself. It's not like 409, Windex or Soft Scrub had been around hundreds of years. What did people do before chemicals invaded our society?
They made homemade cleaners. Last year I searched Pinterest for Homemade Granite Cleaners and was surprised to find a recipe that was so simple – water, vodka and dish soap.
Really? That's all it takes to clean my counters? 
Note: Some articles recommended rubbing alcohol but it doesn't absorb as quickly. 
After having success and saving a lot of money making granite cleaner, I thought what about homemade soft scrub cleaner? Thanks to Pinterest I found a recipe – baking soda, castile soap, water and vinegar.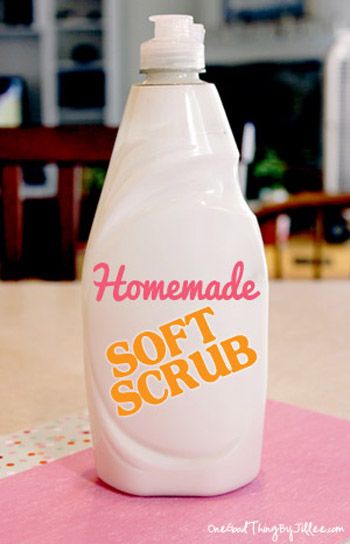 Last month I received the press release for a new book: Homemade Cleaners: Quick-and-Easy, Toxin-Free Recipes to Replace Your Kitchen Cleaner, Bathroom Disinfectant, Laundry Detergent, Bleach, Bug Killer, Air Freshener, and more
. 
I had to review this book!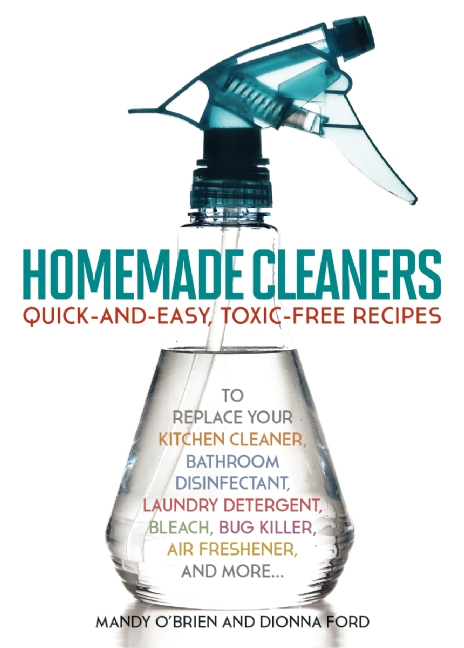 Homemade Cleaners features over 150 recipes that are all toxin-free, easy, affordable, highly-effective, and kid-friendly. Offering a better solution you can literally replace your current commercial cleaners using ingredients like vinegar, baking soda, vodka and essential oils.
This book should be in every home. The recipes are so simple it makes you wonder why we are willingly exposing ourselves to toxic chemicals for no reason. Not only does Homemade Cleaners provide recipes, there are tips and explanations on why these basic items work so well. Even better than commercial cleaners.
Did you know? 
The Average American Uses about 25 Gallons of "TOXIC" , "HAZARDOUS" Chemical Products per year in their Home… A Major Portion Of These Can Be Found In Household Cleaning Products.
More than 32 million pounds of household cleaning products are poured down the drain each day. Many of these products contain toxic substances that are NOT processed adequately by sewage treatment plants or septic systems. Careless or improper use and disposal of these products may threaten individual health or lead to accidental poisoning. Long term or cumulative environmental consequences may also occur like contamination of surface and ground water.
The Consumer Product Safety Commission on "Chemicals Commonly Found in Homes" identified 150 as linked to allergies, birth defects, cancer and psychological abnormalities. Ten percent cause High Blood Pressure and migraines. Twenty percent are responsible for mental disturbances.
resource: CCA Newsletter Partners
If that doesn't motivate you to switch to homemade cleaners, I'm not sure what other reason you need. 
If you're just getting started or considering eliminating commercial cleaners, I highly recommend Homemade Cleaners. It's become my go-to resource for cleaning our home on a weekly basis. My cleaning lady who comes once a month loves the book too and appreciates reducing her exposure to harmful chemicals.
Have you tried homemade cleaners? 
Did you try something you saw on Pinterest this week? We're linking up with All Things Chic, Mommies with Style for #Pinspiration.