Wallpaper has made a serious comeback and adds such an interesting layer to any room. In our previous home, we added wallpaper in our master bedroom and grasscloth in the family room. It was amazing to see how much it transformed both spaces.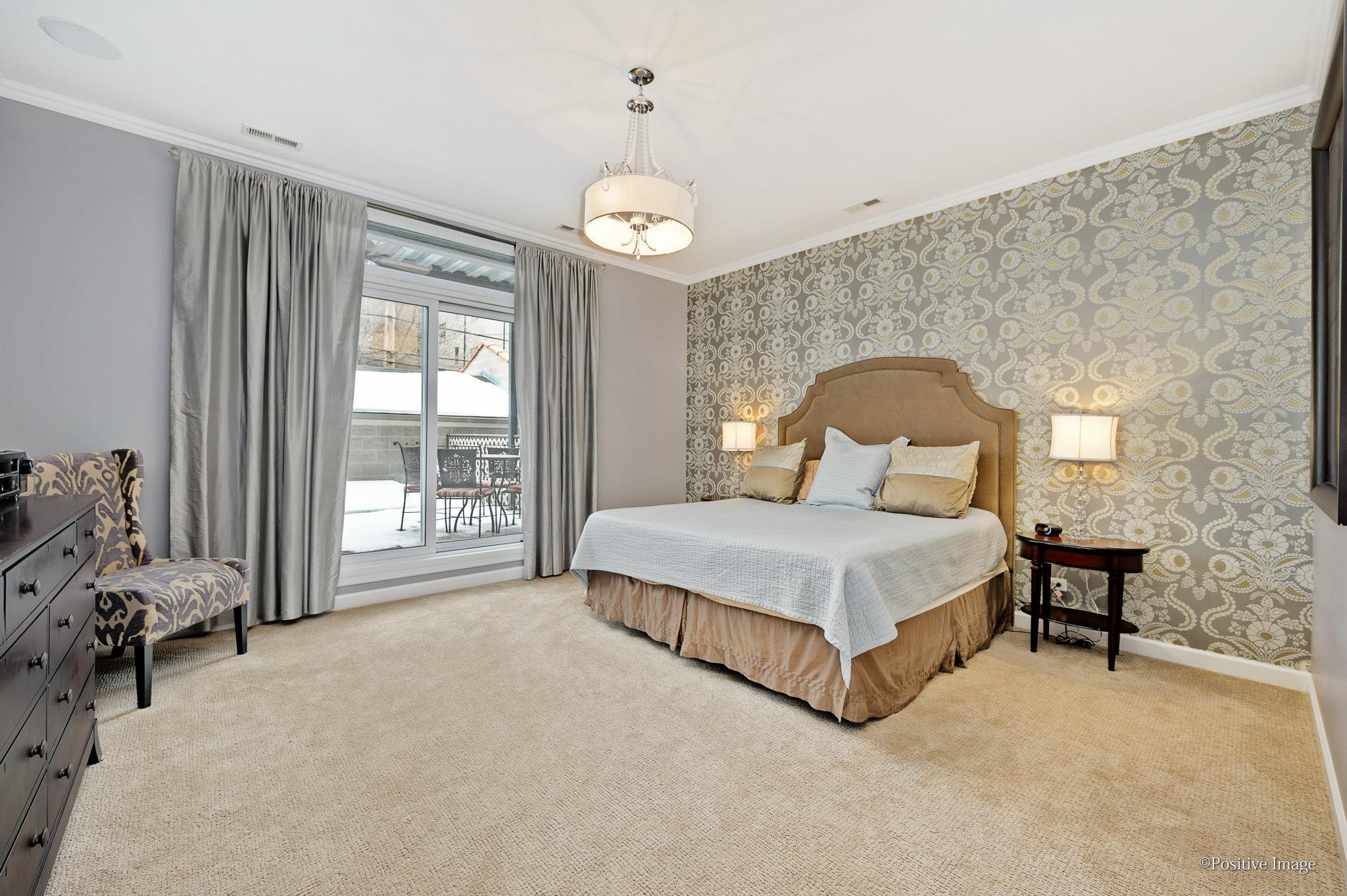 Our bedroom was actually a little too large and we never really got around to purchasing the right furniture because it wasn't our forever home (can't you tell by the miniature side tables and short drapes??). I had been struggling with that large wall for so long that I finally decided to give wallpaper a try. And it worked.
With so many options in patterns, colors and designs it's easy to find wallpaper inspiration for just about any room. For our new home I had planned to use wallpaper in the powder room all along. It's a very small space so I needed wallpaper that had the WOW factor.
I also wanted to go with something modern as our last home was much more traditional. What's not to love about a bold floral metallic print? The large scale of the coral flowers paired with metallic, really makes a statment.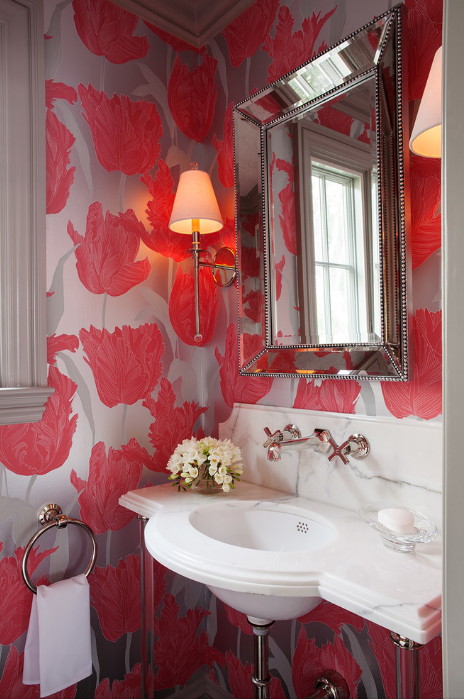 image via 
Someone I follow on Instagram posted a powder room with faux leather wallpaper and I became obsessed with this look. I think this is considered snakeskin wallpaper which is pretty fabulous too. So elegant and glam!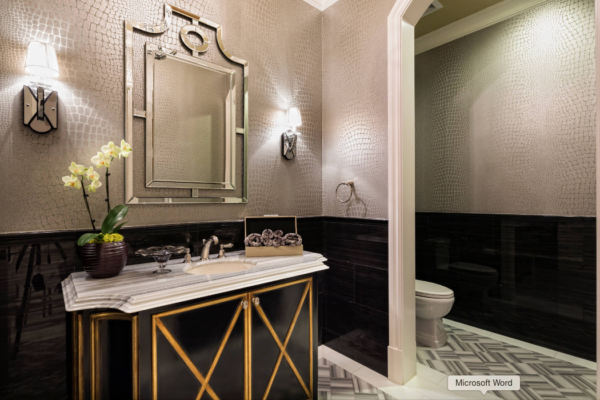 image via
Then my designer friend showed me Schumacker's Queen of Spain that comes in black and white and gold and white. Amazing! Talk about the wow factor.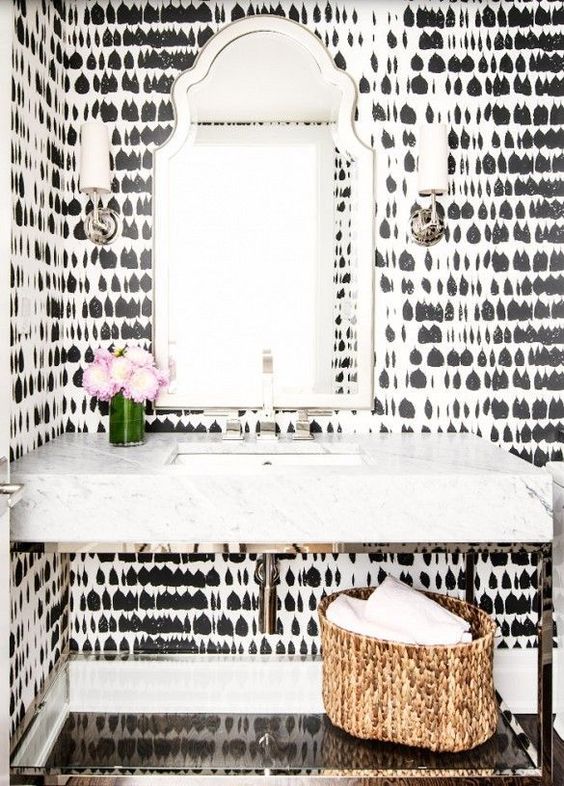 image via
Spending countless hours contemplating the perfect wallpaper and too afraid to take the plunge, I was getting nowhere. Have you ever tried looking through wallpaper books? It's tortuous!
Don't get me started on how much time I spend on Houzz. Before our home was even finished I'd curated a board dedicated to my future powder room.
Somehow in my search I stumbled across One Room Challenge Spring 2016 Reveal. She has serious design skills.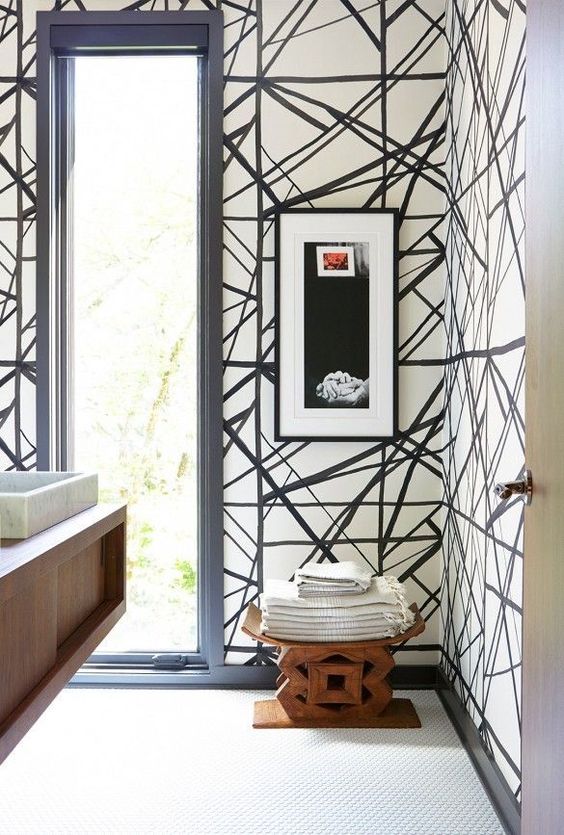 image via
As much as I love the Channels wallpaper , it carries a hefty price tag at $795 per roll. Ouch!
Do you see a pattern? I was falling in love with bold patterns but none of these have the color our home desperately needs.
Just before our year anniversary (about the time they say you should wait to install wallpaper to give a new home time to settle), I headed to the city to hit some of South Loop Loft. I'd been stalking them on Instagram for several months- you have to go there – and was excited to meet the owner Beth.
She had the pleasure of hearing my wallpaper dilemma and suggested her friend Erin the incredibly talented designer behind Relativity Textiles. Now this is some serious wallpaper inspiration – how gorgeous is this room??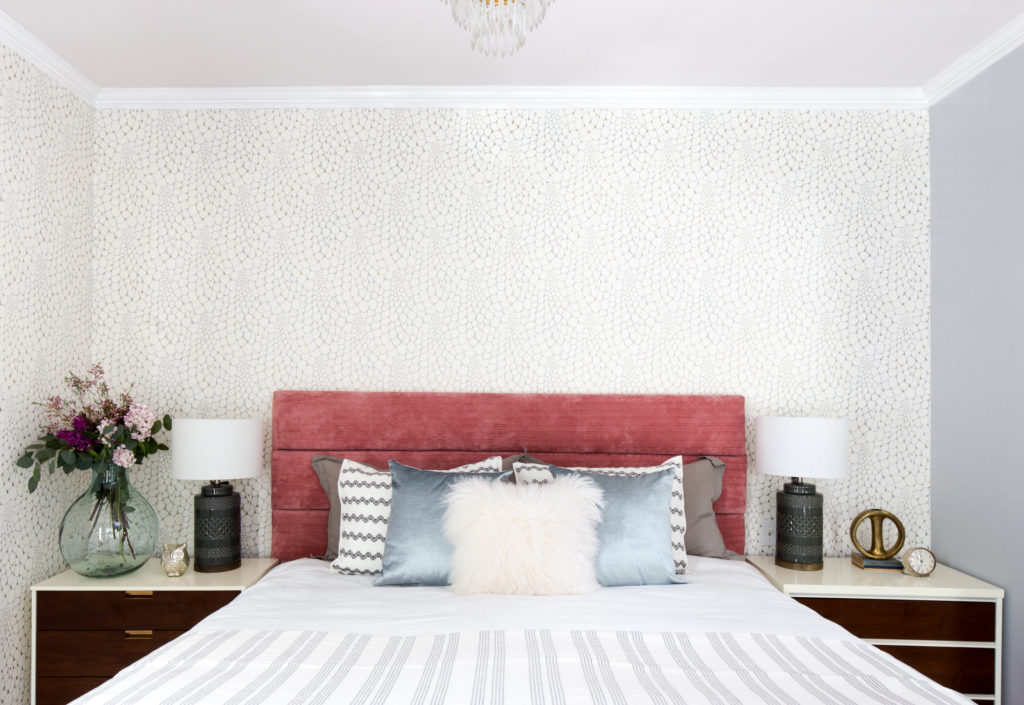 image via
I took one look at the full collection and I knew this had to be in my home! Erin's Peacock wallpaper has graced the walls of Meg's (from MegMAde) fabulous master bedroom.
And this bedroom featured on Rue Magazine...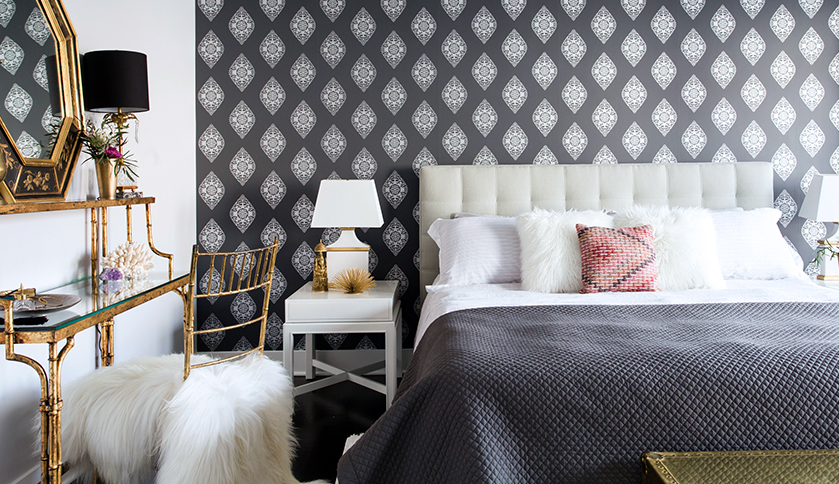 Erin's style is luxurious and chic which is exactly what I was looking for and not only are all the patterns unique, several incorporate an interesting pop of unexpected color.
Now all that's left if to schedule a consultation and see where it takes us! Oh yeah, did I mention Erin will come to your home for a complimentary meeting and help you select your wallpaper?
It's been about a month since our appointment and I can't wait to show you the results. Stay tuned for before and after photos….If you can't wait for the full reveal here's sneak peak from Instagram.
If you're looking for wallpaper inspiration be sure to check out my board on Houzz….
Have you considered wallpaper for your home?
If this post was helpful would love for you to share on Pinterest! You can also follow me on here!