Is it really that time of year again? Yup and I'm sharing my favorite holiday gift ideas for kids. My goal for this list was to find some things that were unique, hope you enjoy!
Holiday Gift Ideas for Kids
Razor FlashRider 360: Razor is always at ChiTag and the girls have a blast testing the ride-on toys. How much fun does this sound? Dual-inclined caster wheels on this Razor FlashRider 360 let you pull off fast 360-degree spins. Product Features Hi-impact front wheel with flat-free tire, MX-style handlebars with rubber grips, Spark Bar with replaceable Spark cartridge. Great for ages 6 years & up.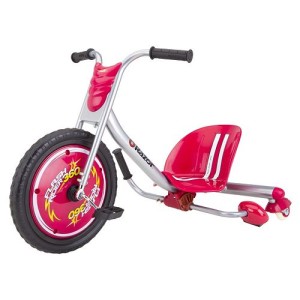 Flutterbye Fairy Ocean Fairy:  A simple toy but will provide hours of entertainment. It's your own magical flying fairy! She really flies right above your hands and the kids are mesmerized at trying to catch her before she falls.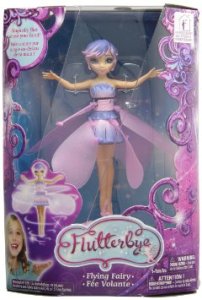 Sew Cool Sewing Studio:  My girls recently tried the Sew Cool at The Chicago Toy and Game Fair and it was almost impossible to pull them away. It's super easy to use and magically sews with no thread. The Sew Cool Sewing Studio is the safe and easy way to create beautiful stuffed characters and accessories. Just design, stitch, and decorate. Unlike ordinary Sewing Machines, the Sew Cool Sewing Studio is designed specifically for children aged 6-years of age and above and creates a seam without any thread! Its unique threadless sewing is the perfect way to learn new creative skills and get great end results. This kept my girls busy and entertained. Highly recommend!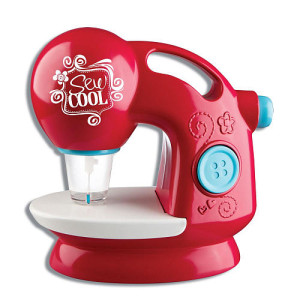 Google Home Mini: On major sale and for $29 everyone is getting one of these this year!
Curious Chef 3-Piece Nylon Knife Set: I just ordered this knife set for my youngest who loves to help in the kitchen. My biggest challenge is allowing her help without the risk of cutting her little fingers. Discovering nylon knives is the perfect solution!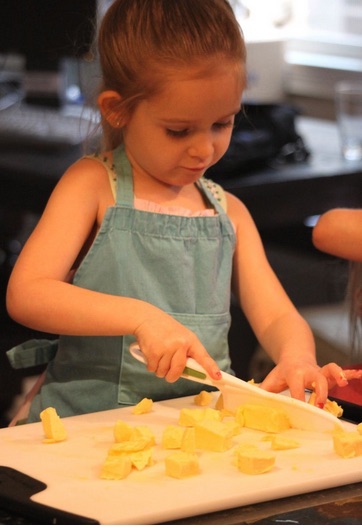 Lucky Bums Plastic Snowboard: The Lucky Bums plastic beginner snowboard is a fun choice to teach kids to snowboard in the back yard or on the nearby sledding hill. No need to fight to stay in those sandal strap binding designs anymore! The rugged design includes pre-mounted, adjustable bindings on a smooth bottom board with a traditional snowboard cut. The board has no metal edges and is ideal as a holiday gift for the first time snowboarder and provides hours of fun on snow days. Manufacturer's limited lifetime warranty against defects in materials or workmanship.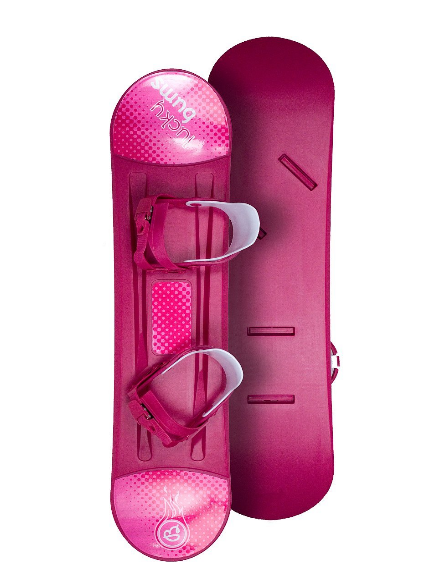 Kidz Bop CD: Want to host a killer dance party? Every afternoon we throw on our KIDZ BOP CD and dance our pants off. I love that they can listen to the clean versions of the most-popular songs. Great for kids aged 5-12, featuring today's most popular songs, sung by kids for kids. You may think it's a little cheesy, but you're kids will love it. Makes a great stocking stuffer.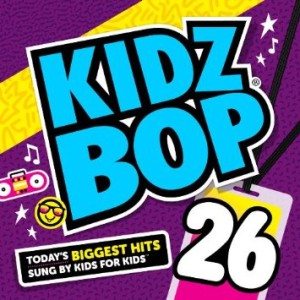 Springfree® 8x11ft Trampoline:  Every backyard needs a trampoline! I've had my eye on Springfree the past for awhile precisely because their patented design eliminates 90 per cent of all product-related trampoline injuries.  A Springfree Trampoline has no dangerous springs to hit, the frame is beneath the jumping surface and out of harm's way and the flexible enclosure keeps you safely on the trampoline. What could be better?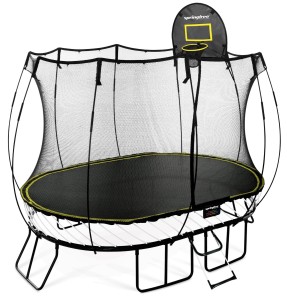 If this post was helpful would love for you to share on Pinterest! You can also follow on Facebook, Twitter, Pinterest and Instagram. Sign up for our monthly newsletter and never miss a post here!
This post does contain affiliate links. If you click and purchase any of the recommended products I will receive a small commission that goes towards running So Chic Life.