Just back from a girls weekend extravaganza in New Orleans where I realized I did it all wrong. And by "it" I mean my indulgence strategy and forget anything related to healthy eating. My stomach has been a wreck and I'm pretty sure it hasn't seen the sight of a veggie long before Thanksgiving.
Unless we count the watered down iceberg lettuce wedge salad I nibbled on before boarding the plane back to Chicago. Not my finest healthy habit moments.
December is here, it's time to get back on track and incorporate healthy survival tips for the holiday season.
Drink More Water
This goes without saying, drinking enough water should be a top priority year round but especially when libations are a flowing. Pro Tip: Avoid the wrath of morning after blues by alternating two glasses of water (flat or sparkling) with every one-two drinks. Trust, it works like a charm every time.
If I'm really trying to slow down the celebration train, my holiday cocktail of choice is club soda, splash of cranberry juice with a lime. Everyone thinks your partaking right along, but eliminates the peer pressure of not actually "celebrating".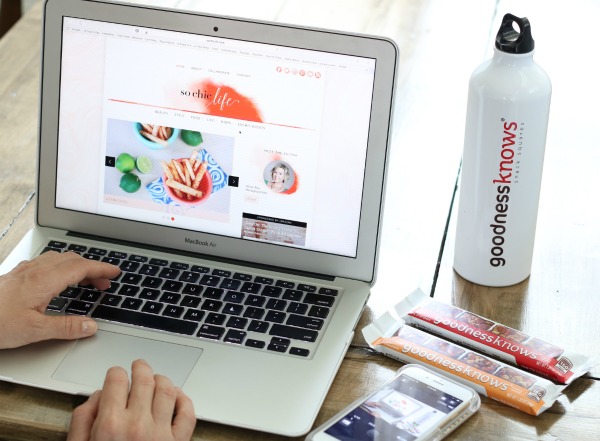 Eat a Balanced Breakfast
We all know that eating a balanced breakfast is key but it doesn't have to be boring. Try an green smoothies a few consecutive mornings before a big night out (hello holiday parties). The enzymes and nutrients help with digestion and absorb faster.
Exercise at Home
It gets so cold here in Chicago that I was forced to set up a home gym years ago. Even without the Polar Vortex looming, it's always a good idea to make it as easy as possible to fit in a quick workout. bike ride. Every step and pedal counts!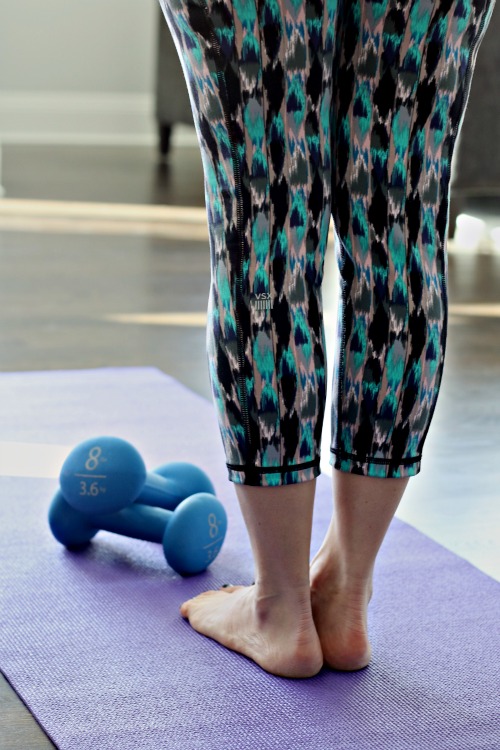 Snack Smarter
Resist the urge to raid the mini bar, airport shop or convenience store by packing your own on-the-go snacks. It's easy to grab anything that's available, but options are usually limited or not the smartest choice.
Hosting a holiday soiree? Swap cookies for smarter options like goodnessknows snack squares – now gluten-free.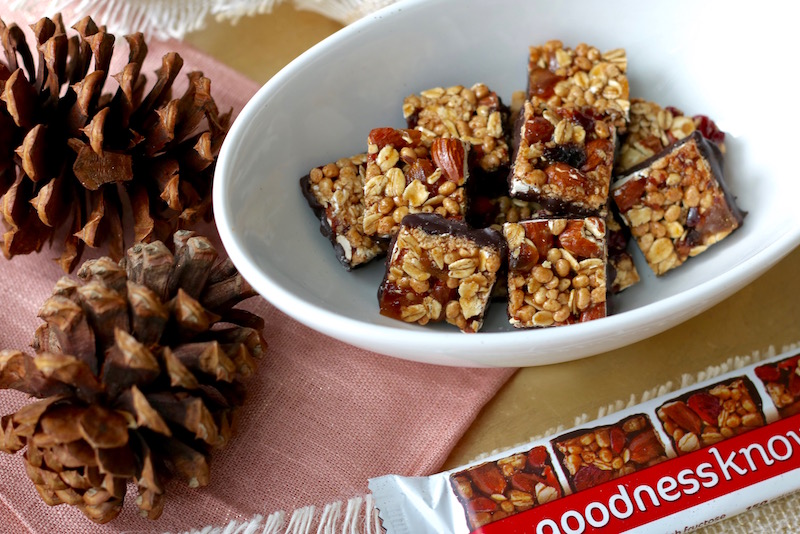 Filled with good ingredients like whole nuts, real fruit, toasted oats, dark chocolate AND no artificial colors, flavors or sweeteners, goodnessknows snack squares is another way to make better options readily available for family and guests. I like these holiday food ideas too for entertaining.
Look for goodnessknows snack squares in their new box labeled gluten free available in cranberry, almond, dark chocolate, apple, almond & peanut, dark chocolate and peach & cherry, almond, dark chocolate.
Find where to purchase goodnessknows near you here: https://marschocolate.com/wheretobuy.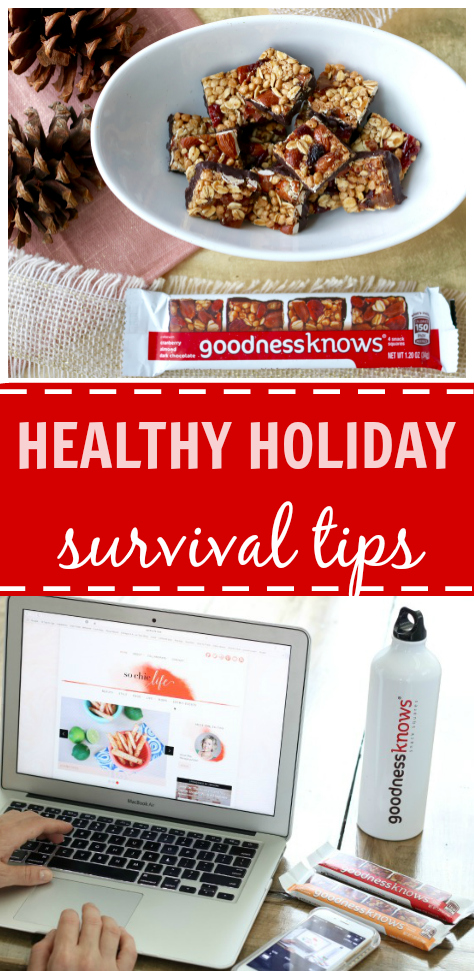 This is a sponsored conversation written by me on behalf of goodnessknows. The opinions and text are all mine.