Raise your hand if making mornings less hectic and stressful is a #lifegoal? Rallying two little ones to get dressed, eat breakfast and out the door to school you'd think we'd have this mastered by now. It never fails, one of the girls always seems to have an entirely different agenda.
I've found that a lot of pre-planning helps – packing lunches the night before, laying out clothes and preparing breakfast in advance with recipes like Gluten-Free Zucchini Breakfast Muffins saves time.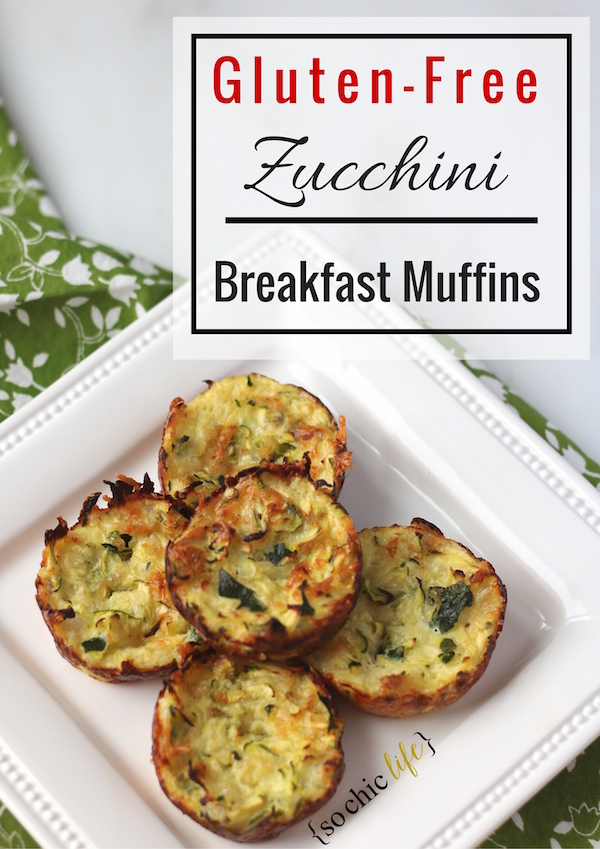 Zucchinis are such versatile vegetables. I love making zucchini summer salad is perfection.
I have a habit of buying 2-4 zucchinis every week and then can't decide which recipe to try. Recently I was in the mood for something different and found a Low Carb Zucchini Tot recipe that needed to be made!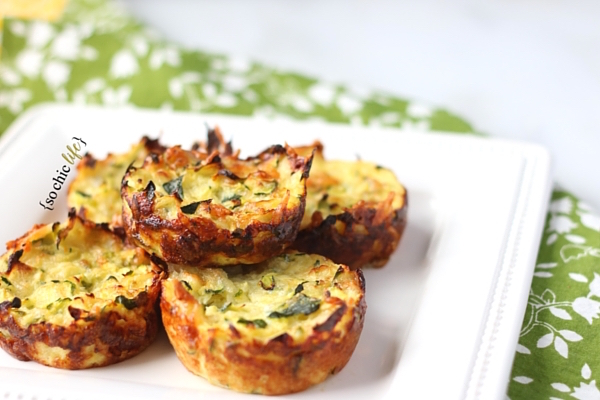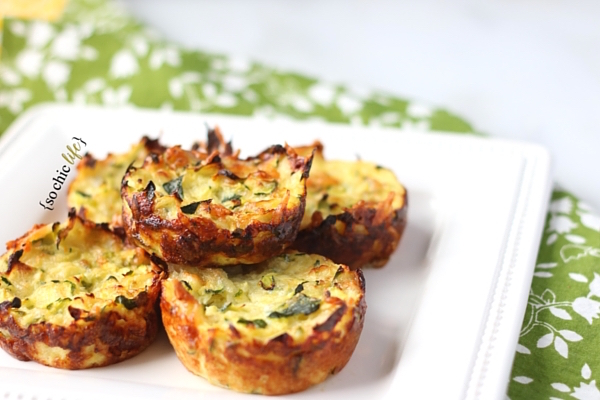 The original recipe called for an onion but I swapped for a shallot that isn't as strong. My hope was the girls would eat these. If you have picky eaters I would omit all together.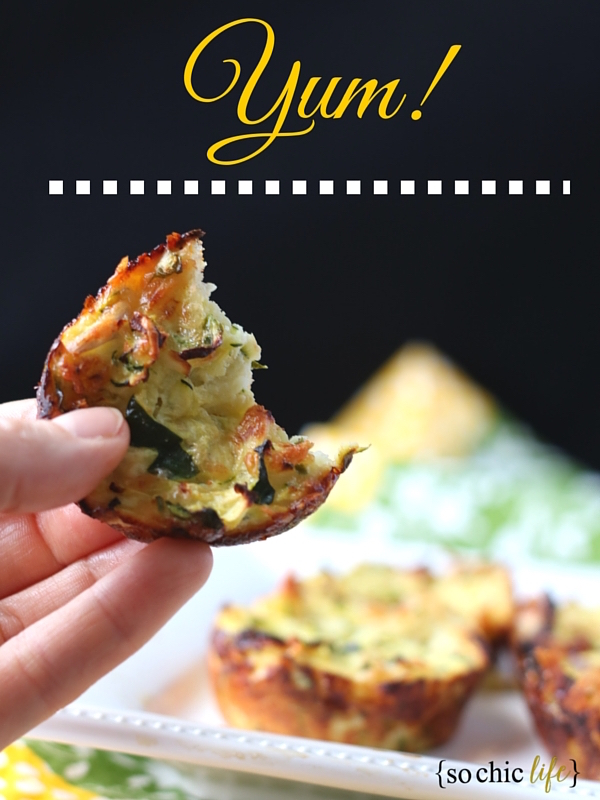 Using a 12- cup nonstick muffin tin, I wanted these to be more like muffins than tots. And I also don't own a mini muffin tin which was used in the original recipe. The Low Carb Zucchini Muffins turned out better than expected even with the small changes made.
Adhering to mostly dairy-free and gluten-free lifestyle I reduced the amount of cheese from 1 cup to 1/2 cup and only used parmesan, omitting the cheddar cheese all together. Because these would be bigger in size and needed more density, I added a third egg.

Gluten-Free Zucchini Breakfast Muffins
Ingredients
2 cups grated zucchini (1 large or 2 small)
1 small shallot, minced
½ cup grated parmesan
3 eggs
1 tsp garlic powder
salt & pepper
Instructions
Preheat oven to 400
Grate the zucchini and squeeze out as much water as you can. The more water removed the crisper the muffins will become. Use paper towels to press the zucchini and absorb the water.
Add all ingredients into a large bowl and stir well.
Spray a muffin pan lightly with olive oil.
Fill each muffin tin almost to the top with the mixture.
Bake for 15-20 mins or until the tops have turned golden brown.
All I can say is you must give this recipe a try. It's super simple, healthy and perfect for on-the-go in the morning. You can also eat as a snack!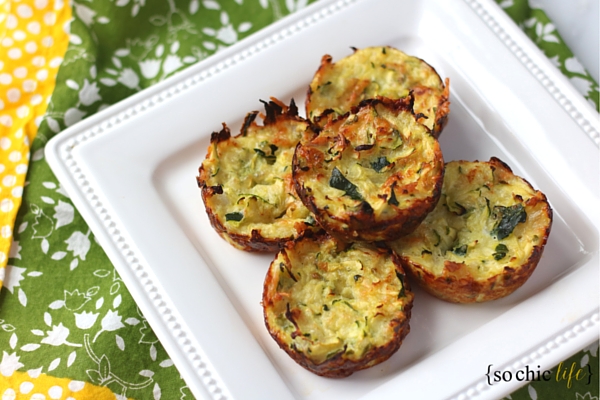 I've linked the items used to prepare the Low Carb Zucchini Breakfast Muffins and the accessories used in the images.

Have you ever tried Gluten-Free Zucchini Breakfast Muffins?
If this post was helpful would love for you to share on Pinterest! You can also follow me on Instagram.
This post does obtain affiliate links. If you click and purchase any of the recommended products I will receive a small commission that goes towards running So Chic Life.