One of the only things I miss about going gluten-free and giving up all processed white food is really good fresh bread. I came to grips with this long ago that the only time it's worth splurging is when it comes to something like buttery, homemade drop biscuits.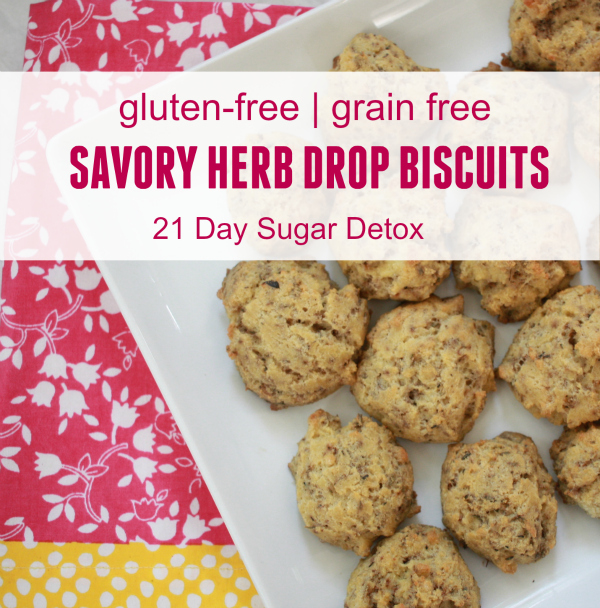 But why should every splurge be considered off limits? There has to be an alternative solution to have my cake biscuit and eat it too.
If you've tried finding a healthy alternative and not having luck, this recipe for gluten-free 21 Day Sugar Detox  could be what you're been waiting for. It comes pretty close to the flaky goodness we're all craving.

Savory Herb Drop Biscuits
Prep time:
Cook time:
Total time:
Instructions
Preheat oven to 350 F
In medium mixing bowl, whisk together eggs, coconut oil or butter and vinegar until combined.
Sift in coconut flour, baking soda and salt.
Add herbs and give a quick stir.
Line baking sheet with parchment paper and using a large spoon, dollop the mixture onto the sheet in 12 small portions.
Bake for 20-25 minutes or until golden brown.
Notes
It's important to use fresh herbs for this recipe. I prepared with dry herbs and it just doesn't taste the same. The flavors aren't as powerful.

You can easily add cheese to this recipe if you're not dairy free. Just remember cheese is not 21 Day Sugar Detox friendly. A cheese alternative is nutritional yeast.

Per the 21 Day Sugar Detox cookbook you can make as muffins: Line 6 cups of a muffin tin with parchment paper muffin cup liners and fill the cups evenly. Bake for approximately 25 minutes or until muffins are set and the edges begin to become golden brown.
The base for Savory Herb Drop Biscuits is all about the eggs. Using 1/2 dozen seems excessive but you really do need this amount to resemble an original drop biscuit.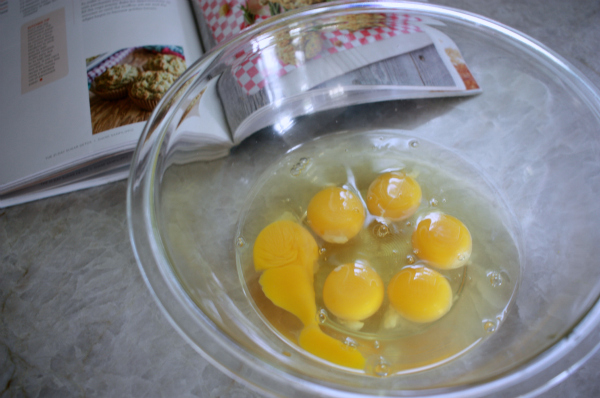 Sifting the coconut flour, baking soda and salt together is extremely important to eliminate the lumps and combine the dry ingredients evenly. Yes, a little messy but a step you can't skip!
Once the batter is mixed thoroughly it will look like this.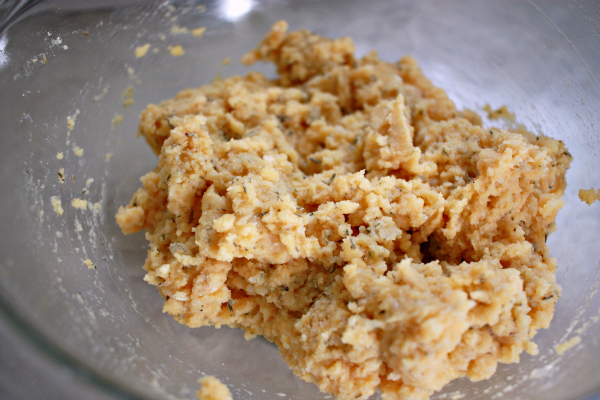 Now you're ready to drop biscuits! Be sure not to skip the parchment paper as coconut flour has a tendency to stick to even well greased non stick pans. Same goes with if you are preparing as muffins.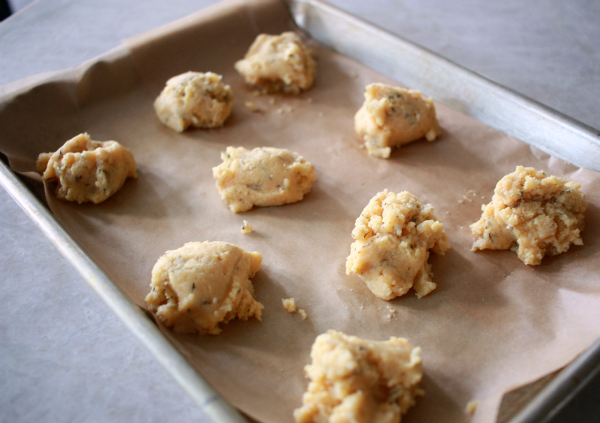 Out of the oven comes golden brown delicious savory herb drop biscuits that pair perfectly with chili, soups, etc. While this isn't exactly the same it does come close to the real deal.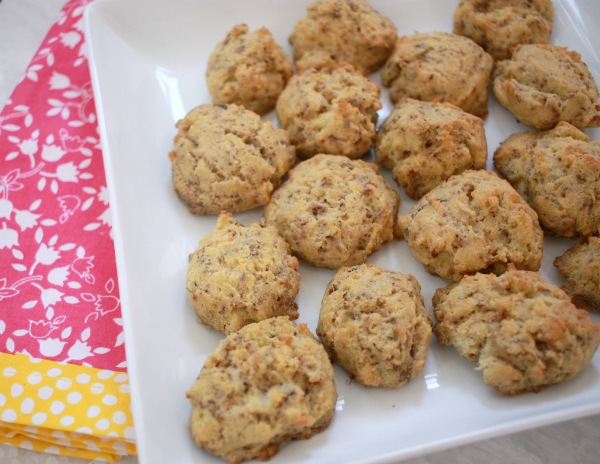 If this Gluten-Free Savory Herb Drop Biscuits has sparked your interest in exploring more grain-free and sugar free options, I highly recommend the 21 Day Sugar Detox Program.
The program includes two printed cookbooks and membership to an online portal that contains dozens of additional program guides, eCookbooks, workout programs, audio support call recordings, and a moderated forum for support, when you need it most.
Sugar is much more powerful than you think! It took me about 14 days to stop craving sugar and this was after I went Paleo.