Have you ever given much thought to how a garage door can impact curb appeal? 
Living in the city, most garages (if you are lucky to have one) are located in the alley and serve no purpose other than securing this extension of the home or building. Now that we are front door and should be given the appropriate design attention.
Surprisingly garage door trends go beyond the standard steel door you may be familiar with and companies are getting more and more creative. Our garage door is from C.H.I. Overhead Doors, one of the leading garage door manufacturers located in Arthur, Illinois, a small community in east central Illinois. All of their products are manufactured in Arthur and shipped all across the USA and Canada.
Garage Door Trends
Style: The garage door style can truly transform your home no matter if you're going for classic, traditional, or contemporary – there are so many beautiful options available.
This can be the most challenging process but also the most fun. Budget will play an important role and help narrow down the choices, however the style of a garage door can truly enhance a home's curb appeal. C.H.I Overhead Doors offers a variety of residential door styles in Recessed Panel, Raised Panel, Flush Panel and my favorite- Carriage House (stamped and overlay).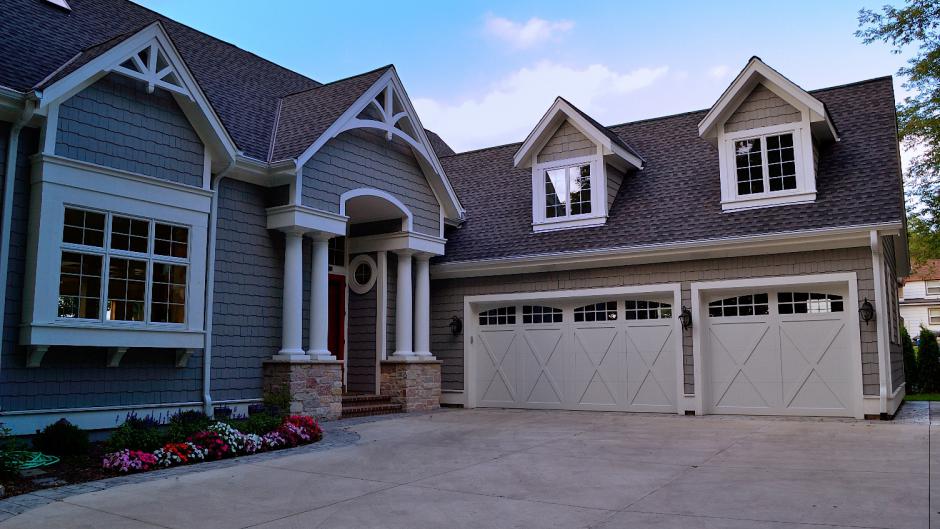 Color: Gone are the days of plain white garage doors. Homeowners can make a statement by choosing a color that compliments the exterior design and yard providing a unique, modern look.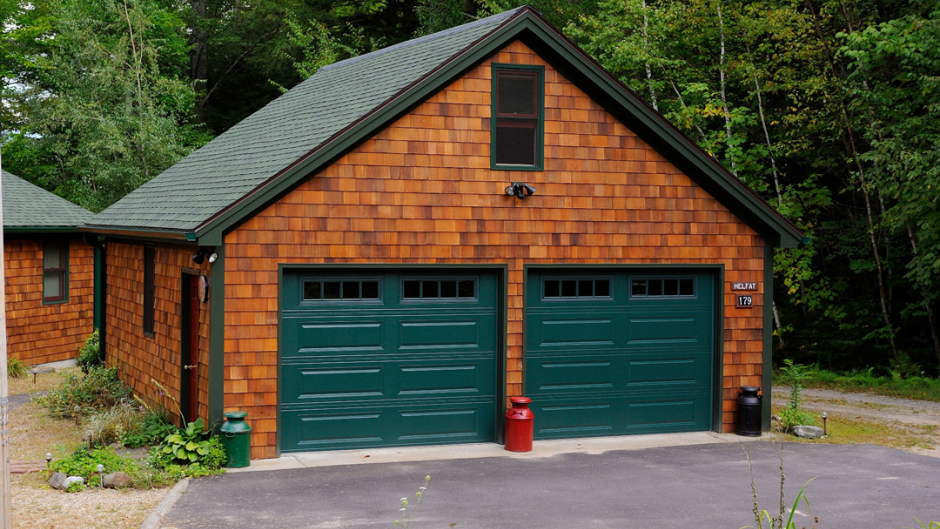 You can go as bold as this deep green door that coordinates with the roof shingles or keep it elegant with a beautiful rustic bronze color.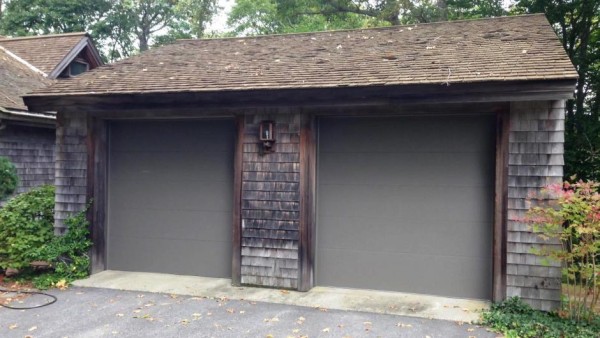 Accents Woodtones: I'm obsessed with the sophistication of wood garage doors – talk about luxury curb appeal. We found out quickly that wood doors can be extremely pricey. C.H.I Overhead Doors offers homeowners an alternative with their Accents planks doors providing the look of a solid wood door and the maintenance free durability of steel.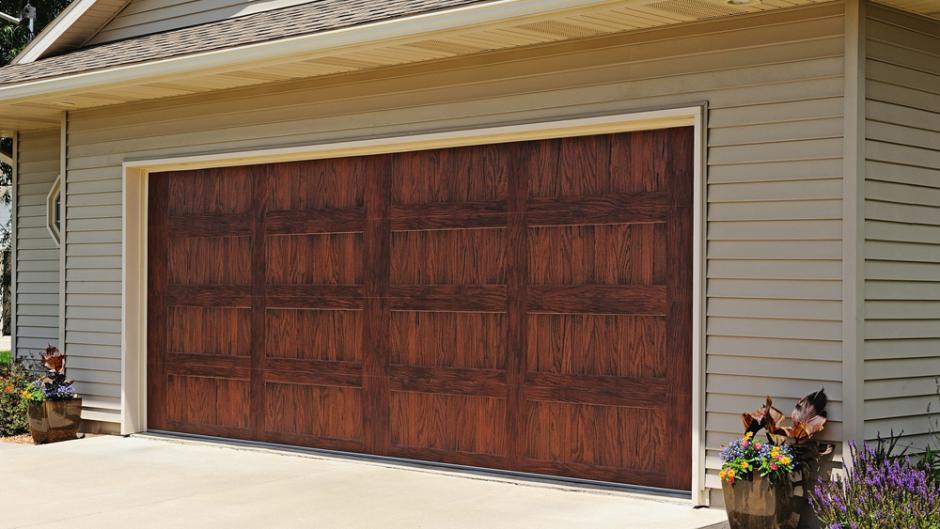 In the photo above you can see the beautiful wood grains give the illusion of a traditional solid wood garage door. The photo below shows the contemporary look of wood planks adding a modern look to a brick home. If a wood door is your dream, definitely give consideration to the type and color pallete of your home's exterior. These doors make a statement against stone, brick and light colored siding.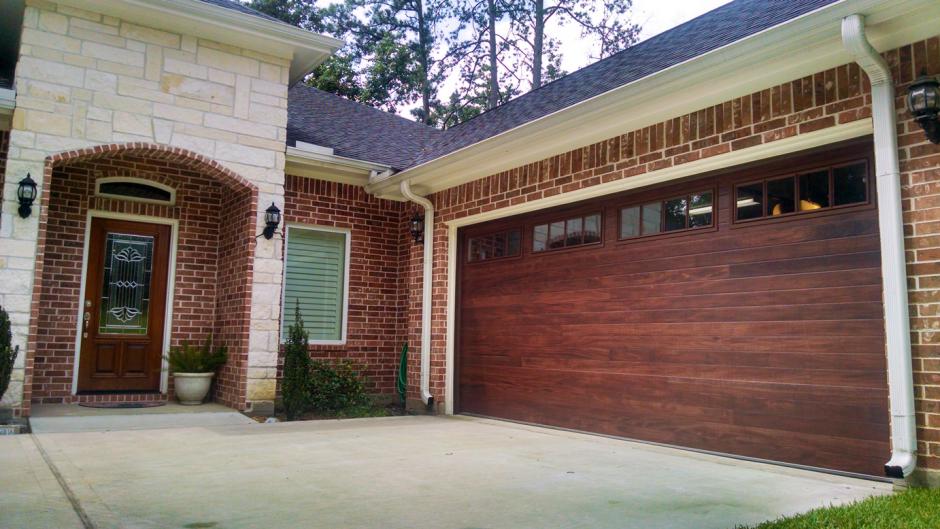 Accents Images: Who knew you could apply beautiful images or Accents images is a groundbreaking display that portrays vivid, true-to-life colors – from bright blue skies to crystal clear waters. The technology is outstanding.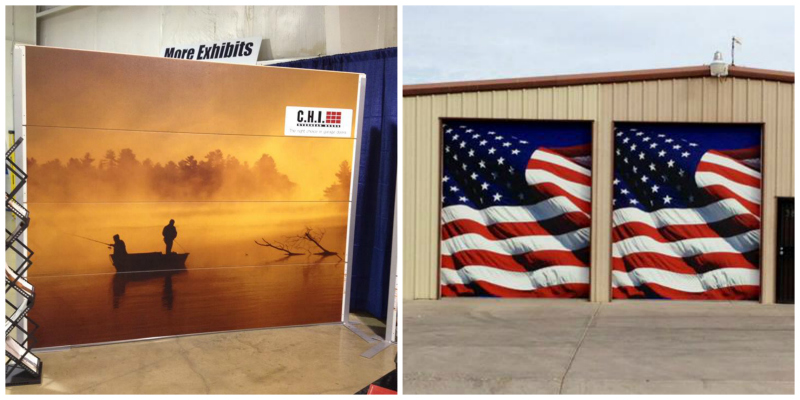 How fun to create an indoor escape?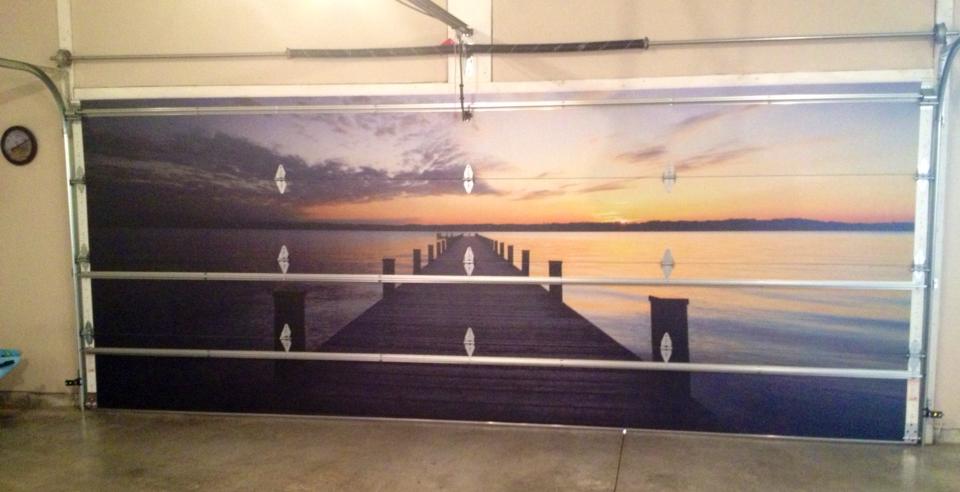 MLB Themed Garage Doors: Hey baseball fans – want to show love for your beloved team? C.H.I. Overhead Doors can provide an official licensed MLB™ Accents garage door available using all 30 club logos for interior/exterior applications.
You'll have the most popular house on the block and the coolest man cave!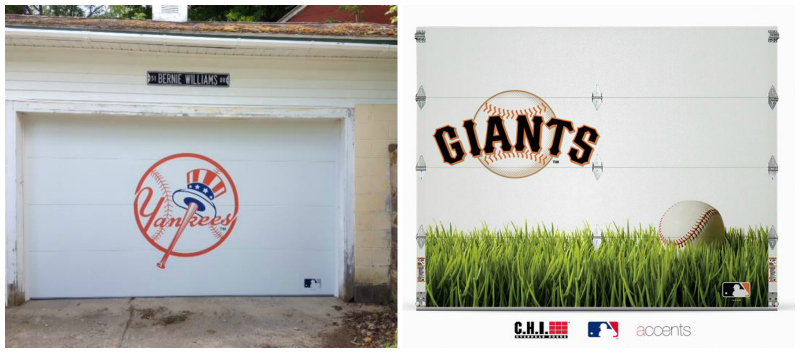 Learn more about @chiohd.
[disclaim]This is not a sponsored post. We were provided a garage door for review. All opinions are my own and 100% honest. [/disclaim]