Healthy Mexican Chicken Chili Recipe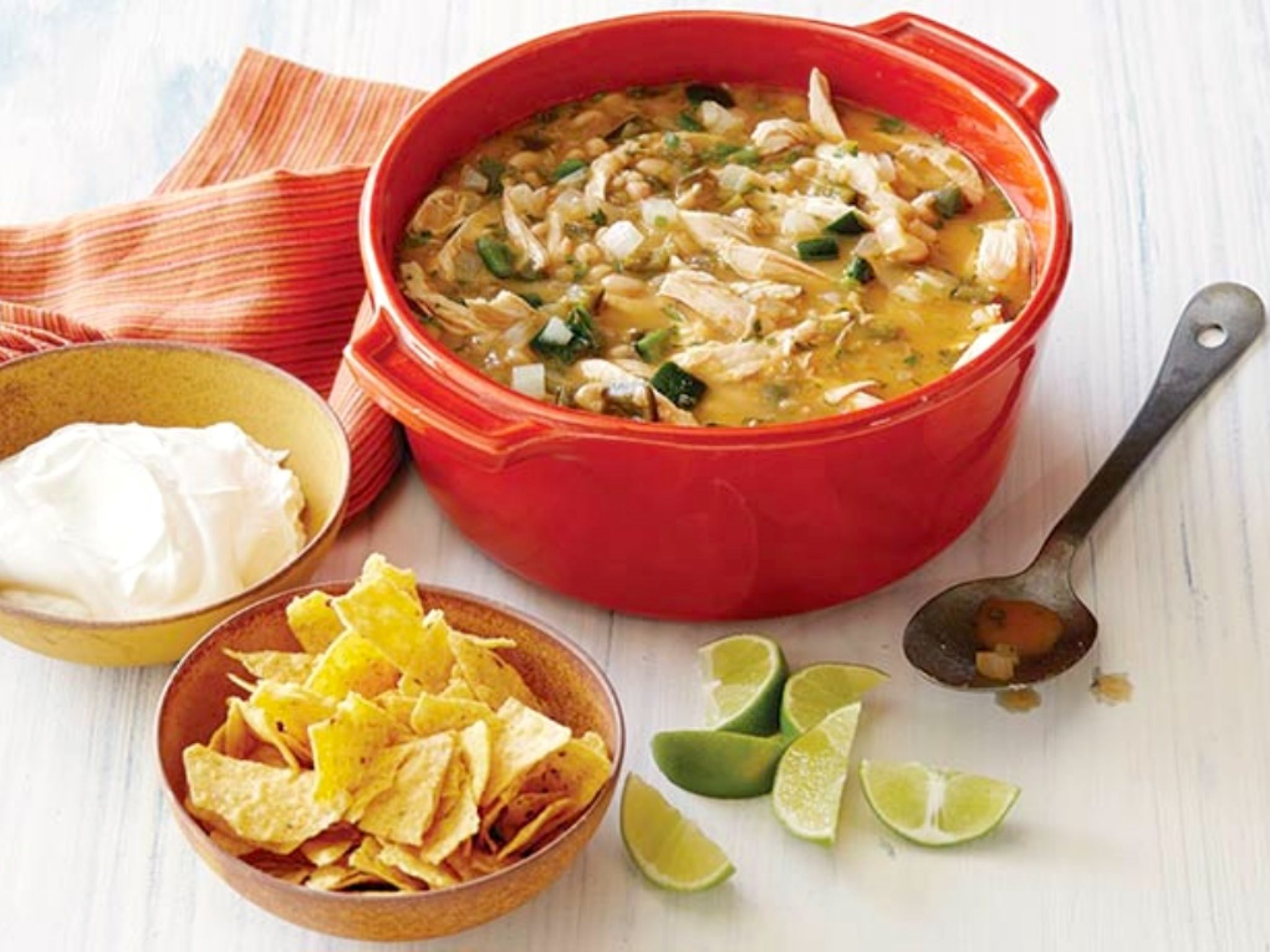 3 large boneless, skinless chicken breasts
2 teaspoons cumin
2 teaspoons garlic powder
salt and pepper, to taste
1- 2 tablespoon olive oil
{Substitute prepared whole roasted chicken | 3-4 cups shredded}
Preheat oven to 375 degrees.
Place chicken on a baking sheet. Add dry spices to chicken on both sides like a rub then pour on olive oil.
Bake for 20-30 minutes (depending on the thickness of the chicken breasts). Once your chicken is done baking, use two forks to shred the chicken.
While your chicken is baking, get your soup ready.
SAVE TIME: Substitute a prepared roasted chicken from the grocer. Shred entire chicken to get 3-4 cups.
Heat 4 tablespoons of olive oil in a large dutch oven pot over medium-high heat, add onion and minced garlic. Sweat until soft and translucent.
Add dry spices and cook for 1 to 2 minutes until fragrant and aromatic.
Add tomatoes and chilis with all liquid from can. (I cut the green tomatoes in fourths to make smaller)
Add beans, chicken and stock.
Bring to a simmer and cook 20 minutes.
Cut the lime in half, squeeze juice into the pot, add the juiced halves into the pot. Let cook 5 mins longer.
Serve with white rice or cauliflower rice and omit beans for Paleo | Whole 30 version.
Baking chicken will increase prep time to 30 mins. Prepared whole chicken will take your prep time to 10 mins.
Recipe by
So Chic Life
at https://www.sochiclife.com/mexican-chicken-chili-adapted-from-david-lieberman/