Have you ever seen a bed in a box? This technology was completely new to our family and I was thrilled to work with Dream Bed to share our give back program. When you buy a Dream Bed, they donate a bed to a child or person in need.
To date, Dream Bed has given nearly 105 beds and counting to those in need! Through #dreamitforward Give Events in partnership with local nonprofits and organizations like the Sharing and Caring Hands/Mary Jo Copeland Shelter and Simpson Housing Services, they are passionately helping to make the world a better place.
Not only are they giving beds to those in need, they're producing affordable, comfortable mattresses for everyone. Dream Bed understands the importance of a good night's sleep. How we sleep affects our health, happiness, success and how we make it through the day.
Without having a decent bed there's it's challenging to rest easy throughout the night.
What makes The Dream Bed unique?
In addition to the give a bed program, every customer receives 180 nights to test the mattress in their home. That's right friends you can sleep on a Dream Bed mattress for 180 nights with no strings attached. Not digging it? Exchange it or return for your money back in full.
And guess what? It costs you nothing to ship it back! Simply call or email the company and they work out the return shipment process with you.
Did I mention it arrives to your door within 48 hours of purchase – FREE? Our queen sized bed arrived via delivery service in this box which makes it easy to transport to a designated bedroom.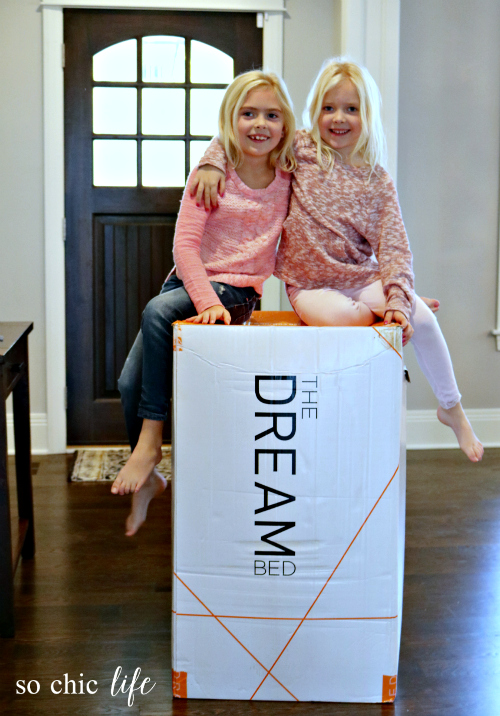 After the box was delivered we weren't sure which room should have the honors but once the decision was made It did take both me and my husband to carry up the stairs. Not that it was difficult, just know that for a bed this size or larger, you'll need a least two sets of muscles to move up a flight of  stairs. I was able to push the box throughout our home with no problem.
Dream Bed Unboxing
Once the bed was transported to our oldest daughter's room, we quickly pulled it from the box and placed it on her existing box spring. The Dream Bed can be placed on a platform bed alone or on an existing box spring mattress. We're still decorating her room (hello bare walls!) so the next step is to purchase a platform bed with headboard and move her mattress and box spring to the basement bedroom.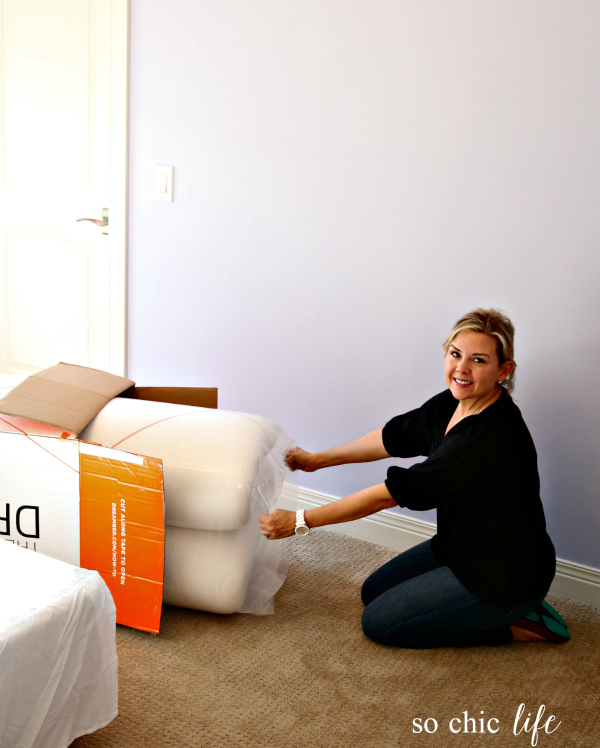 How does a bed fit in a box you ask? The Dream Bed company won't share their secret process but the mattress is compressed and folded for ease of shipping. Because the foam is porous, this allows air to be pushed out and the bed to flatten. Air rushes back into the foam expanding once taken from the box and the air tight seal is broken.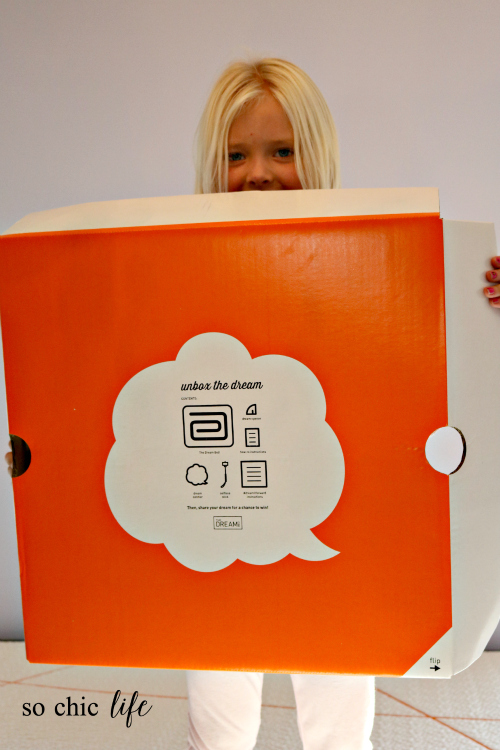 After opening the box, follow the instructions and you're' in business. We shot a short video of our Dream Bed unboxing experience to give you an idea of quick and easy it is to set up. Plus it's kinda fun seeing a compressed mattress spring to life!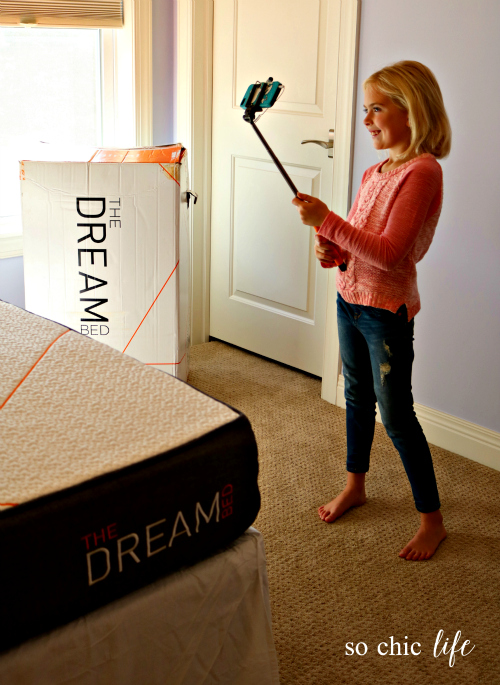 Included with your Dream Bed is a selfless selfie stick to take selfies of you and your new bed to share on Instagram, Facebook, or Twitter using the hashtag #dreamitforward!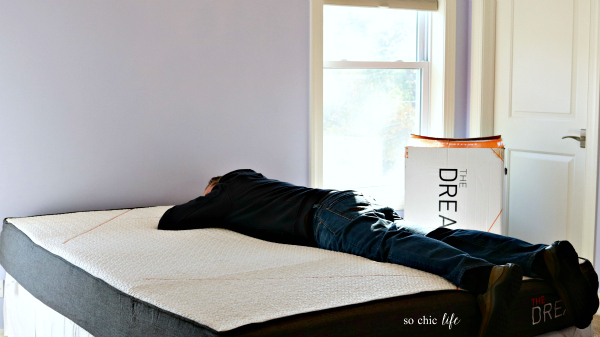 Sleep is a hot commodity at our house and having the right mattress is so important. Since moving into our new home we needed to purchase a few extra mattresses so the timing on partnering with The Dream Bed was perfect.
To learn more about The Dream Bed and their giving back program go here. Dream Beds start at $699.
Join us Monday, November 9th for a Twitter Party!

To enter to win, participate with an original tweet (no retweets) using the hashtag, #DreamItForward, in response to the Twitter party questions. (3) winners will be selected at random from those who reply to the questions.
RSVP to win great prizes here."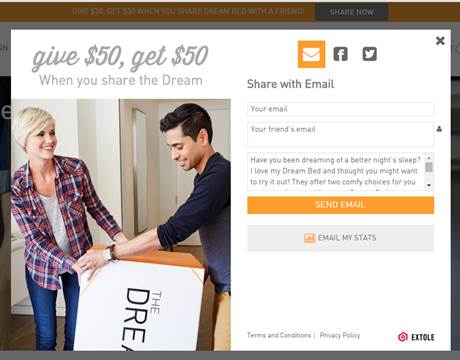 Refer a Dream Bed and earn cash! Every referrer shall receive one (1) Reward valued at fifty dollars (US$50) for each verified Qualified Referral generated by Referrer. A Referrer may not earn more than six Qualified Referrals per calendar year or more than three hundred dollars (US$300) in Rewards per calendar year.
This is a sponsored post written by me on behalf of The Dream Bed™.