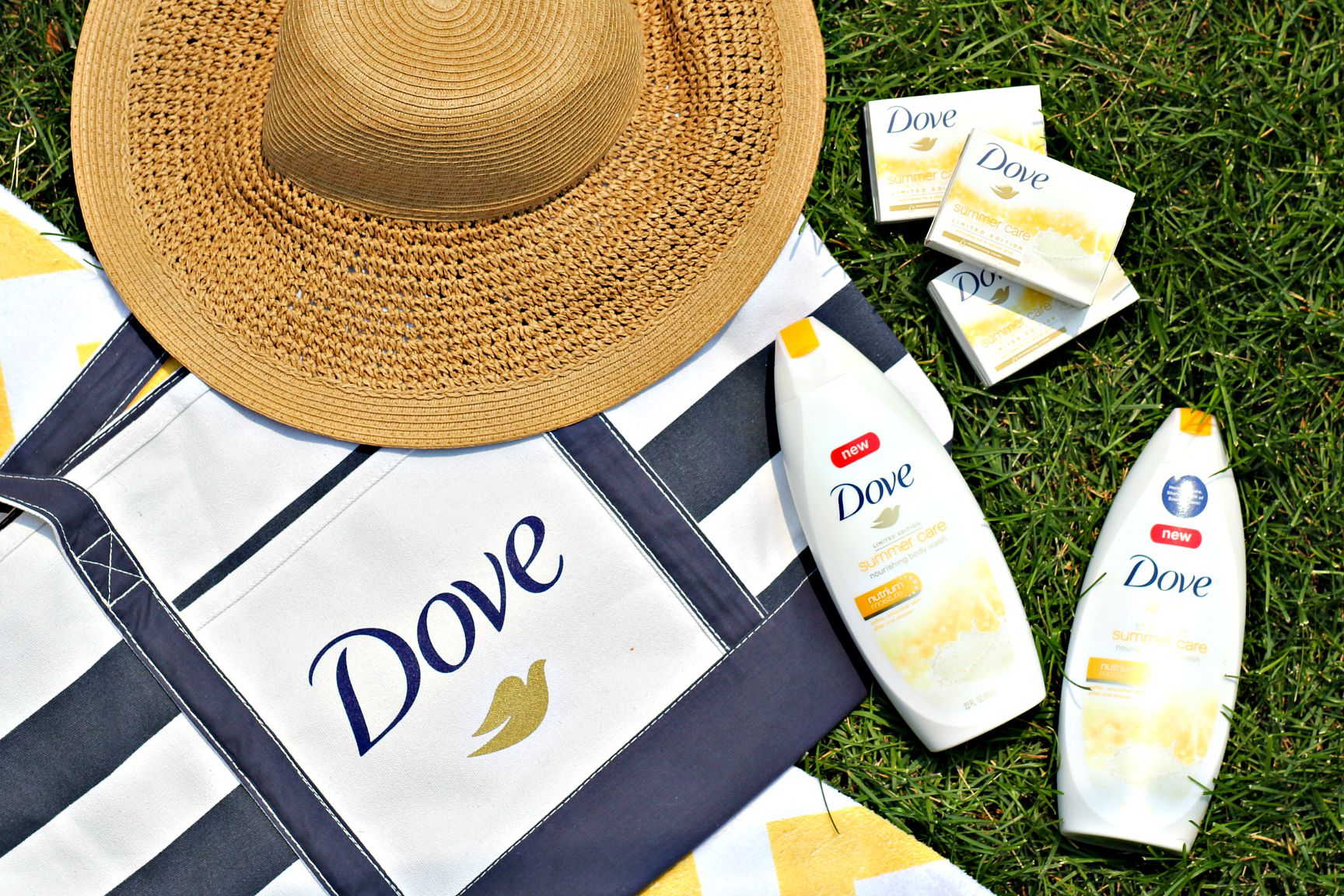 I'm trying not to be too sad. August is always a great summer month. The weather is warm, and the opportunities for enjoying it are plenty! Unfortunately for many – including myself – August means time to go back to school. (Cue violins playing sad song here…)
I feel slightly jipped for returning so early, but I'll have a few things handy to remind me of the summer days. One of those things, will be my washes from the Limited Edition Dove Summer Care line.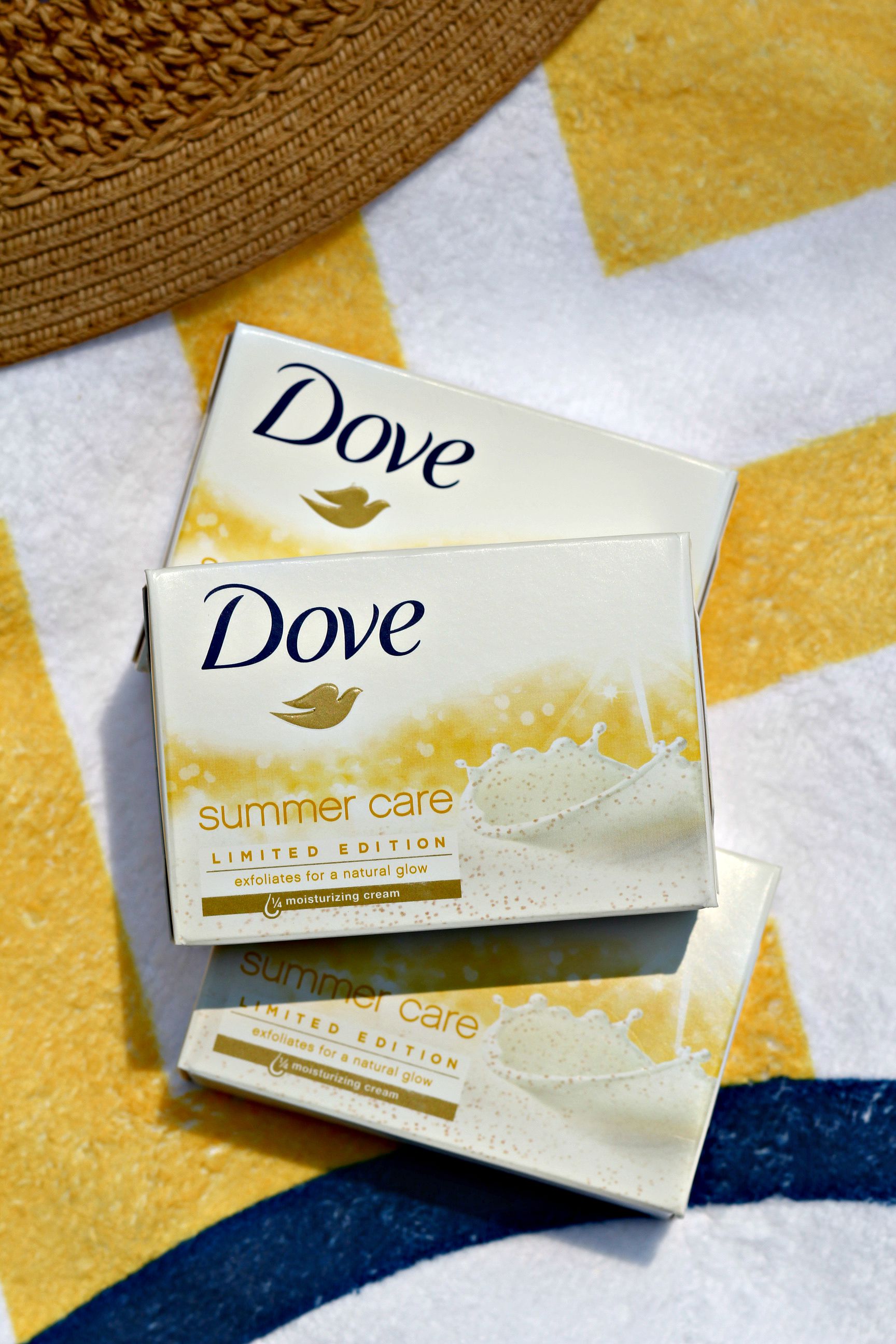 Dove knows that our skin needs special care during this time of the year. The warm weather, wind, and humidity can do quite a number on our skin – not to mention chlorine or saltwater! Both the body wash and beauty bars from the summer line feature a unique combination of gentle exfoliating beads, mild cleansers, and moisturizers that provide softer, smoother skin just after one shower.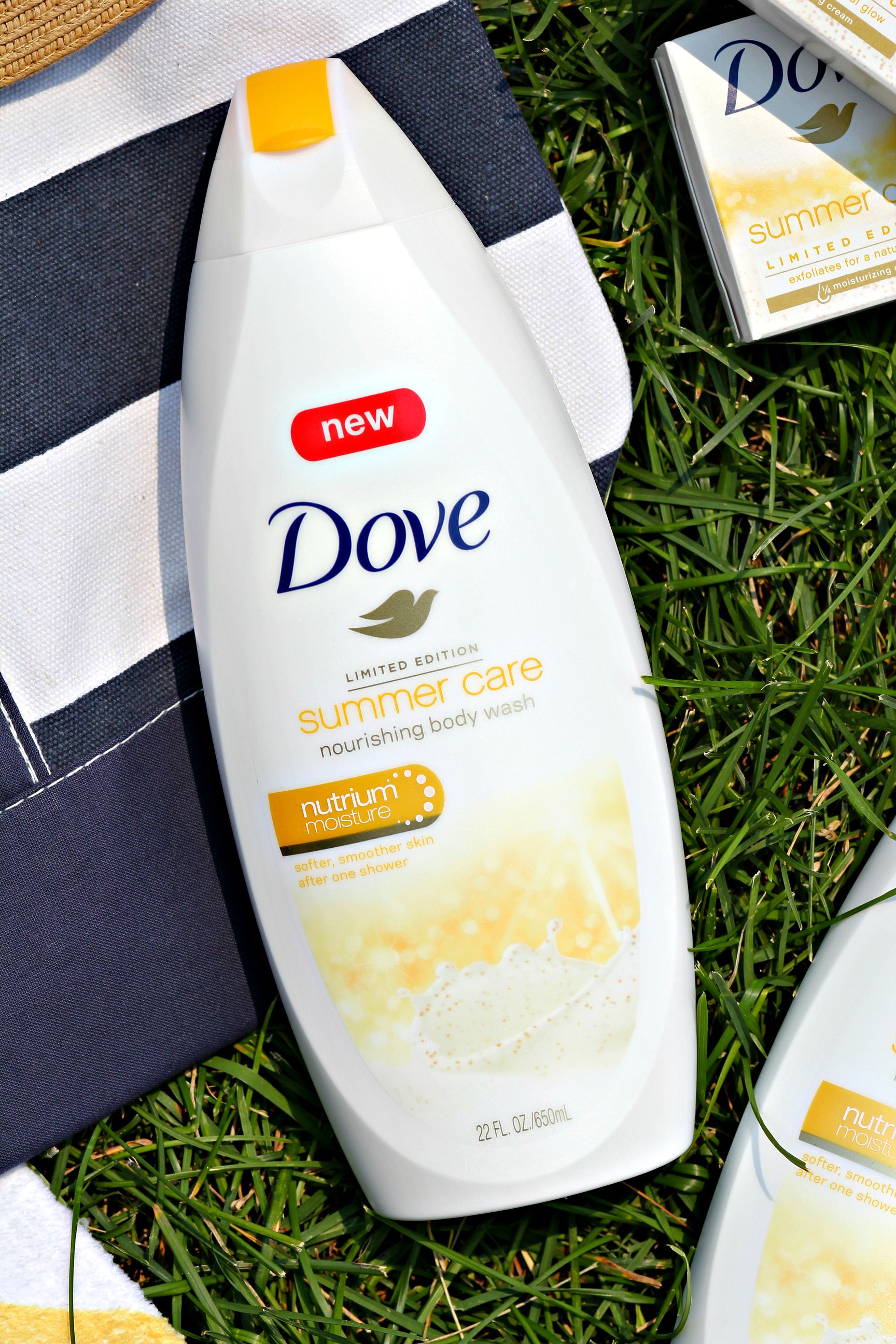 My favorite part of the collection – besides for how amazing it makes my skin feel – is the refreshing scent! It's a blend of energizing citrus, a rich floral bouquet, voluptuous vanilla and amber. I've been using the body wash for the past few weeks. I scrub up with it after my morning gym sessions, then wrap up in my robe and snuggle on the couch with my children. I kid you not, the two if them instantly start sniffing me and tell me how good I smell. It's become our little ritual in the mornings.
The Dove Summer Care Collection is definitely perfect for the summer months, but I'm going to make sure that I have some on hand for when the warm weather begins to fade. Besides for the way that the collection makes my skin feel, the scent strikes up great memories that I'd love to revisit over and over again.
I was provided with samples of the Limited Edition Dove Summer Care line for review. All opinions are my own.