I always love it when my favorite beauty brands come out with new products!  My family and I have fallen for Dove's moisturizing body wash for sensitive skin.  Now they've introduced a new fragrance addition –  mandarin and tiare flower!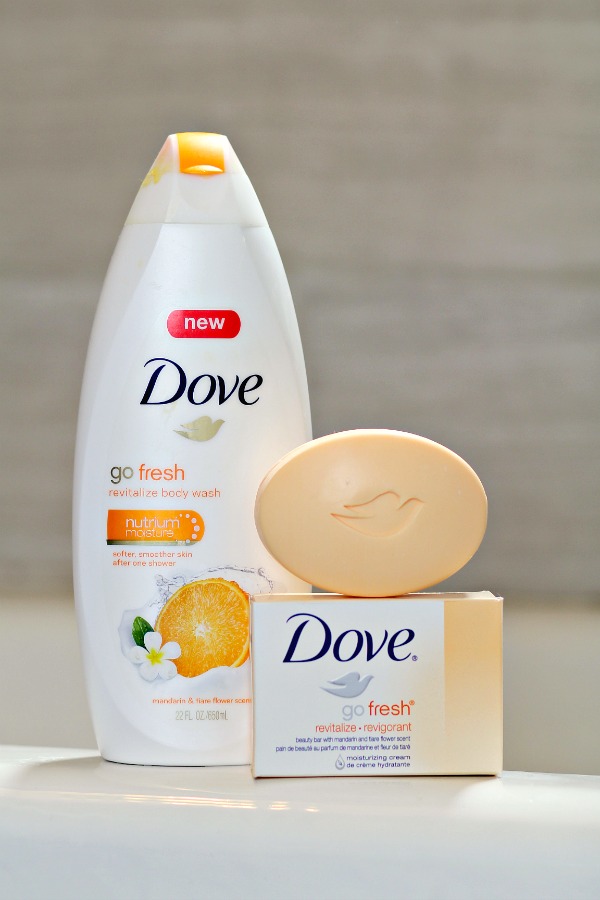 Not only does the body wash smell perfect for spring, but because it's a Dove product, it also leaves you and your skin refreshed and renewed.  The go fresh line combines mild cleansers with Nutrium Moisture technology to provide both freshness and care.
If you're more of a bar of soap person, Dove offers the mandarin and tiare flower in that form as well.  It contains ¼ moisturizing cream and skin natural lipids that replenish skin while cleansing.  Plus it helps skin feel more firm and elastic over time compared to ordinary soap.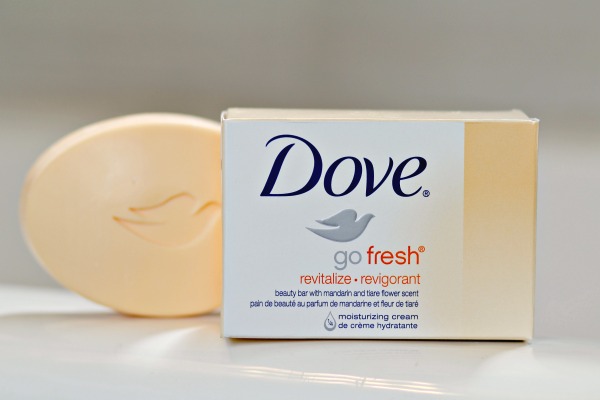 I've had the chance to wash with both forms a variety of times.  I've also been using it on the kids, too.  And I do have to say, besides for that lovely light scent (I'm a sucker for all things citrus!), our skin isn't begging to be moisturized after getting out of the water.
If you're looking to switch up your washing routine to include something a little more moisturizing and pleasant smelling, you gotta give Dove's go fresh revitalize a try!
Samples were provided for review.  All opinions are my own.