My favorite vegetable of all time are Brussels sprouts. There are so many ways to prepare and a new favorite recipe is the 21 Day Sugar Detox  Crumb Topped Brussels Sprouts with red cabbage. Yum!
As usual this recipe is gluten-free, dairy-free and of course sugar free but you will never miss any of those. Not that sugar would be an expected ingredient but most crumb topped ingredients usually include some type of sweet and savory element.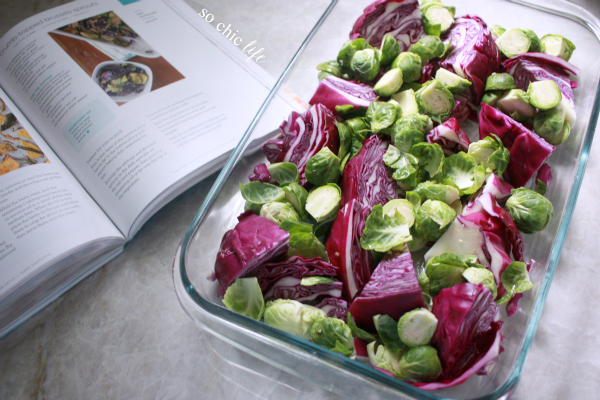 Is it just me or do you find it challenging to eat an appropriate amount of vegetables throughout the day? It's something I struggle with constantly since incorporating a Paleo lifestyle. It's almost as if vegetables became secondary after protein.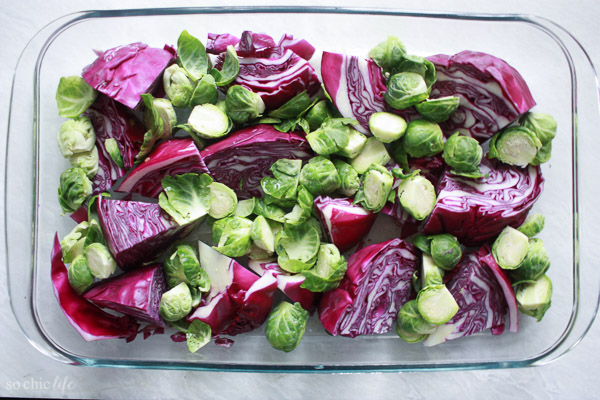 I'm sure Paleo enthusiasts would disagree but protein did become the main star of every meal around here. This year I've been making a conscious effort to fill our plates with veggies first, healthy fats second and protein last.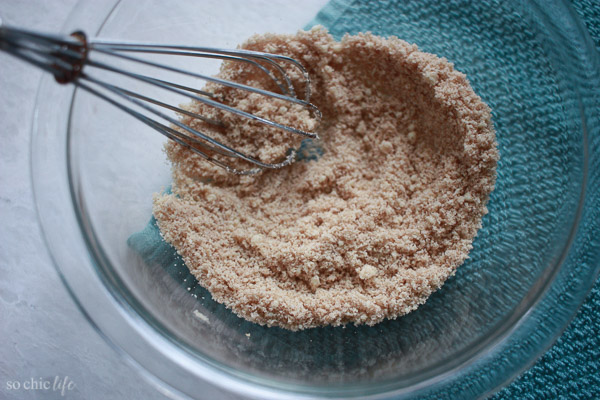 Typically we have some form or raw greens like spinach, romaine or a combo of mixed power greens before each meal. It's one of the few vegetables that the girls will eat liberally. But after awhile salad gets boring and that's where I like to experiment with different recipes like Crumb-Topped Brussel Sprouts.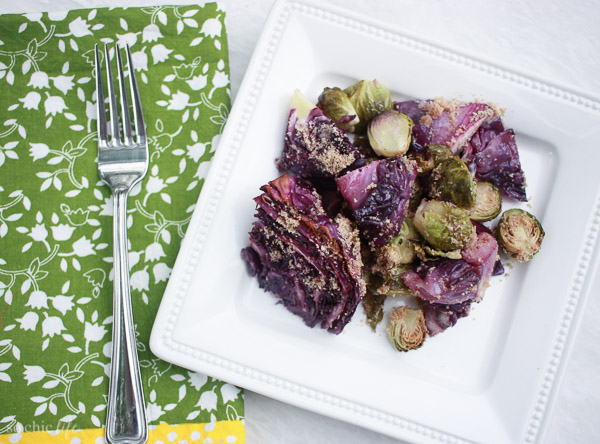 I love mixing Brussels Sprouts with cabbage. Not only are the colors bright and beautiful but the combination of flavors is an explosion of wonderfulness that keeps you coming back for more.
The crumb topping a mixture of almond meal and spices will make you realize how life can be without white flour.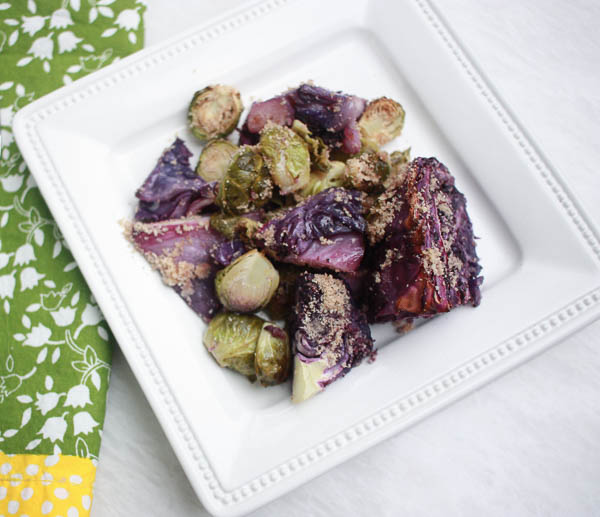 I followed the 21 Day Sugar Detox recipe exactly how it was listed with no substitutions. It was extremely easy to make. My only tip is to cut the cabbage in large enough wedges so it doesn't get soggy while cooking. And be sure to NOT to add the topping in the first round of baking. I almost made that mistake which can result in burned almond meal.

Crumb-Topped Brussel Sprouts
Prep time:
Cook time:
Total time:
Ingredients
2 -3 tablespoons coconut oil or bacon fat, melted
1 small head of red or green cabbage, sliced into 1 inch thick wedges
2 dozen Brussels Sprouts, trimmed and cut in half lengthwise
½ teaspoon sea salt
½ teaspoon black pepper
For the Topping
¼ cup ground almond meal (this is my favorite brand)
¼ teaspoon onion powder
¼ teaspoon granulated garlic powder
¼ teaspoon ground cinnamon
½ teaspoon sea salt
½ teaspoon black pepper
Instructions
Preheat oven to 375
Pour thin layer of oil in the bottom of a 9 inch rectangular or square baking dish, reserving the rest.
Arrange cabbage and Brussels sprouts in the dish, sprinkle on the salt and pepper,then pour the remaining melted fat or oil over the top of the vegetables.
In a small bowl combine the topping ingredients and set aside.
Bake the vegetables for 30 minutes, then remove from oven and sprinkle the topping evenly over the veggies.
Bake for an additional 10 minutes or until lightly browned and the vegetables are tender.
If you'd like more details be sure to read about my here
. I get a small commission if you use my link which goes to support So Chic Life.
More importantly you get two amazing cookbooks that have become my go-to for almost every meal plus loads of other helpful information. It's not about deprivation but controlling those sugar cravings.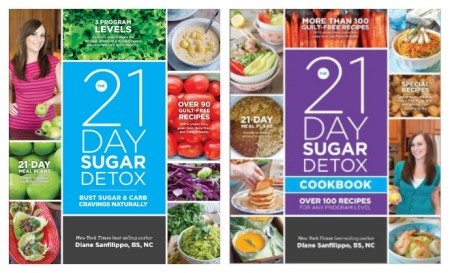 Visit my Pinterest board for more 21 Day Sugar Detox recipes!