Never would I imagine how much I would adore UV protected clothing until wearing Coolibar, much less a cover-up that translates into a dress or tunic. Don't get me started on my body imagine issues. It's rare that I will wear a dress that isn't v-neck, tapered at the waste and has sleeves. Just skimming photos on SMITC or social media you may see a pattern of the exact same style. I rarely stray from my go-to silhouette.
I didn't know what to expect when Coolibar sent me a box of clothing for the Travel in Style event. As much as I love clothes, I always assume nothing will look good on me unless it meets my uniform standards. To my surprise every piece fit perfectly, not to mention the material was so soft and comfortable. This never, I mean NEVER happens.
This is why you rarely see style posts of me here. I know my body type so well I'm constantly worried about committing to brands unless I know without a doubt something will work for my body type.
I am now officially hooked on Coolibar. If they asked me to style their clothing every day of the week I would say YES please!!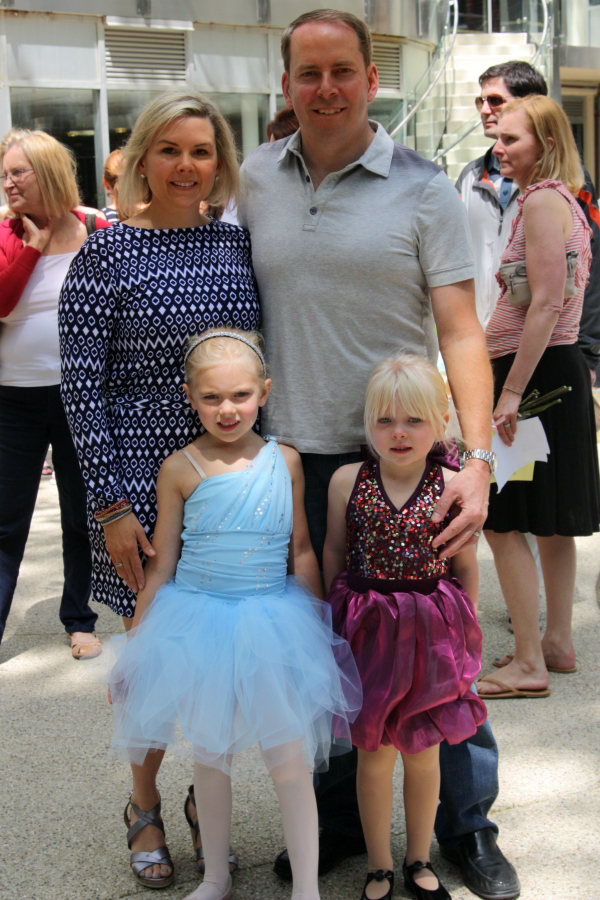 I first wore the Coolibar UPF 50+ Coastline Dress
 in Navy GEO Ikat with elastic waistline and removable belt to my daughter's dance recital and received so many compliments. I'm very self conscious about my chest area and the cut, material and pattern all seemed to compliment me well.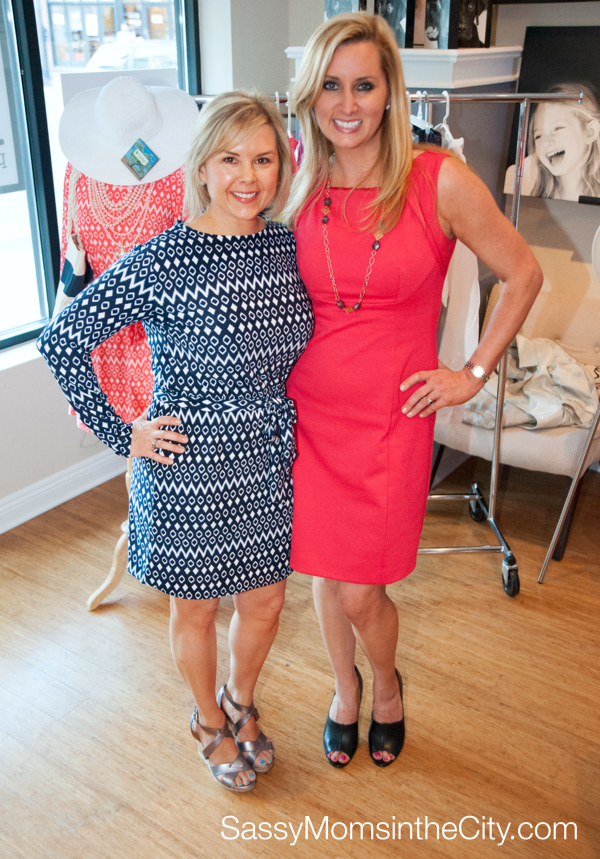 Second time I wore the dress at our Travel in Style Media Event. Everyone was surprised I was wearing sun protective clothing by Coolibar. The cut is so flattering you can dress it up or down, going from the beach to shopping, dinner or event a night out with the girls. It's one of the most versatile dresses I've worn in a very long time.
Another thing I love – the "no iron" fabric and it's machine washable! How perfect is this for traveling?? Did I mention Coolibar's high-tech fabrics deliver no less than 50 UPF, 98% blockage, yet keep you cool, comfortable and fashionable?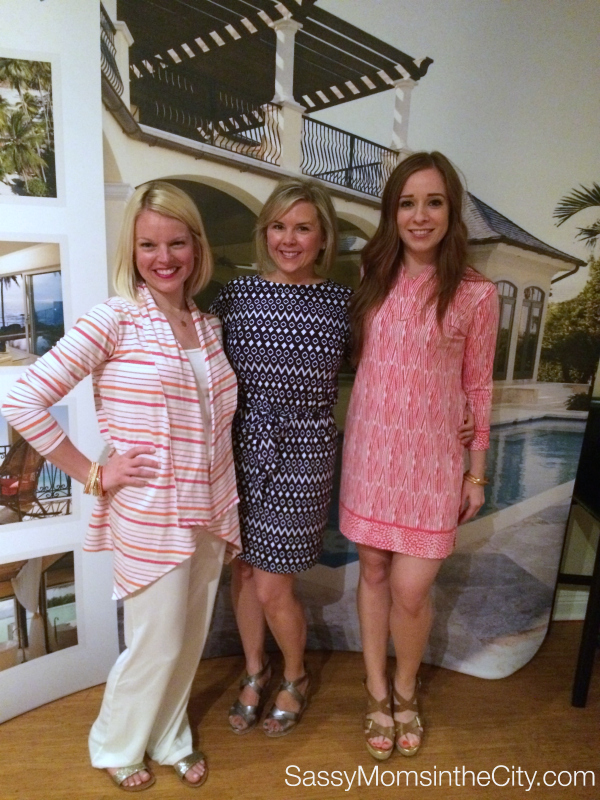 Johanna | Coolibar UPF 50+ Beach Sun Wrap
 $65.00
 Coolibar UPF 50+ Sporty Beach Pant
 $65.00
Alison | Coolibar UPF 50+ Coastline Dress
 $89.50
April | Coolibar UPF 50+ Antigua Tunic
 $79.50
Linking up with Fashion Friday!
Sassy Moms in the City was provided a dress complimentary for the purposes of this review and media event. Our sassy opinions are 100% honest and our own.