Welcome to Musings of a Housewife every Tuesday.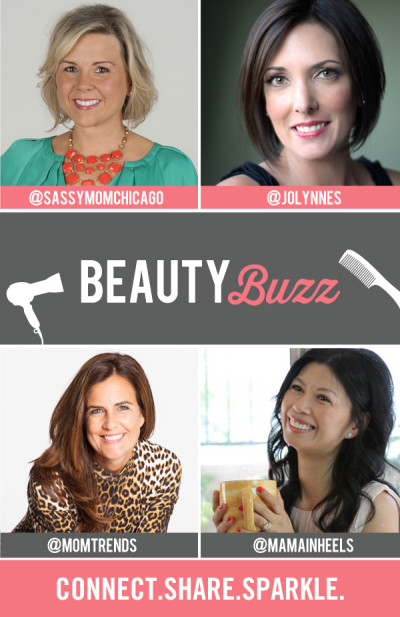 This week Sassy Moms in the City is hosting the link up. Scroll down to share a recent beauty review or tip. Don't forget to enter for a chance to win products from Block Island Organics and Capriclear.
April is sharing a review of Lafes Organic Deodorant Spray.
I have to tell you, all this stuff about cancer scares me. The more I hear and read about it, the more I do to make sure that I'm doing everything I can to keep my body as healthy as possible.
I started making healthier choices slowly so that I wouldn't get too overwhelmed. First I switched to smarter food choices, and then I followed with my beauty products. It was easy to find better soaps, or to use coconut oil in place of other chemical-laden products. But I've had the hardest time finding a natural deodorant to kept me odor-free.
Back in July I went to Fruitful Yield in Elmhurst to stock up on vitamins. I grabbed a natural stick of deodorant to replace the other natural stick of deodorant at home that wasn't working for me. Thankfully I had a conversation going with one of the employees and she introduced me to the Lafes Deodorant Spray. So I put the stick back and bought the spray.
Lafes Deodorant Spray is all natural and free of gluten, paraben, propylene glycol. It's made with organic aloe vera, lavender essential oil, and natural mineral salts. To use, you simply spray each armpit 5 or 6 times. (The bottle says you can use it on your feet, too, but I haven't tried that yet.)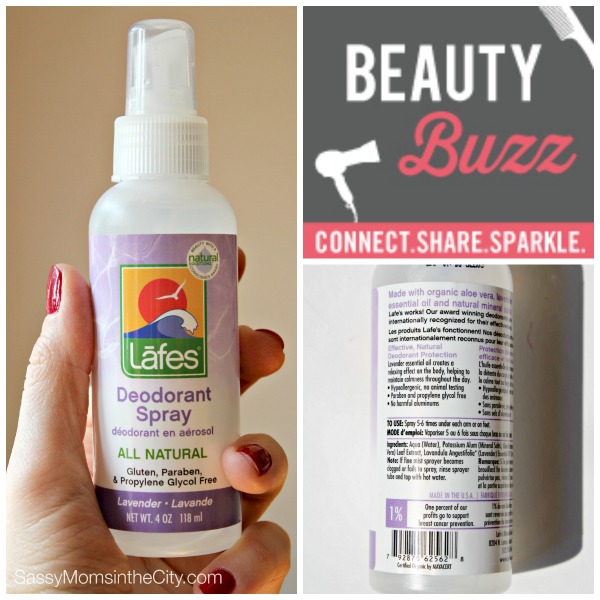 When I first applied the spray, I was definitely a bit leery. All other natural deodorants had failed me. How was this spray really going to pan out? I found myself doing the "sniff test" all day. After taking the kids to the park in the summer sun, after cooking dinner in the hot kitchen, and after my evening workout…I actually smelled nothing.
I really didn't believe it. I had sweated taking the kids to the park and busted my butt at the gym! My old natural stick would have given up midday. I needed another nose.
Now here's how much my husband loves me…he smelled my armpit. Of course when I asked him, he looked at me like I was crazy. But, I convinced him that it was part of my research and he played along. And guess what he smelled? Nothing.
Natural deodorant spray with no cancer-causing agents that truly does keep the stank away? Yup. I'm sold. The best part? It's was only $4.59.