Thank you SoCozy for sponsoring this post.
I love that my oldest daughter is finally at the age where she's interested in caring for her own hair. After a recent trip to the salon where she begged for a cute bob, it became obvious it was time she learned how to style her hair at home and to find a line of hair products free of harsh chemicals for kids like SoCozy.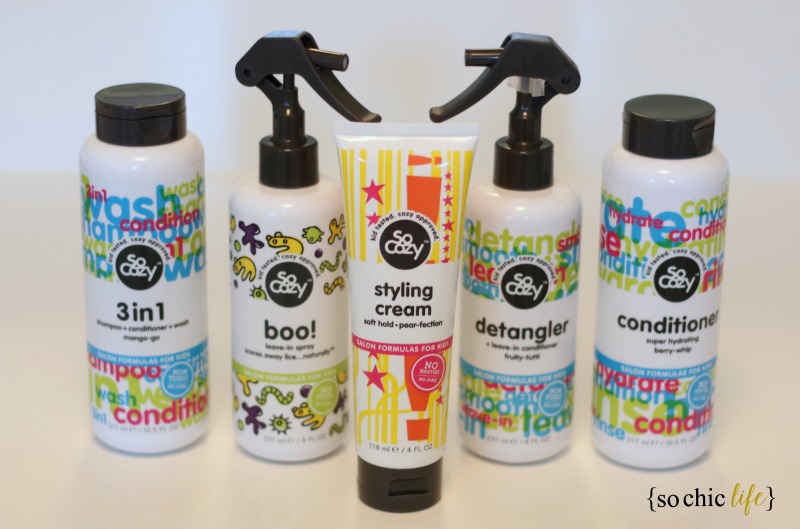 Overall L is pretty good doing the basics (washing and conditioning), but I wanted to teach her that using chemical-free products are important for her and the environment.
harmful ingredients that could appear in beauty products).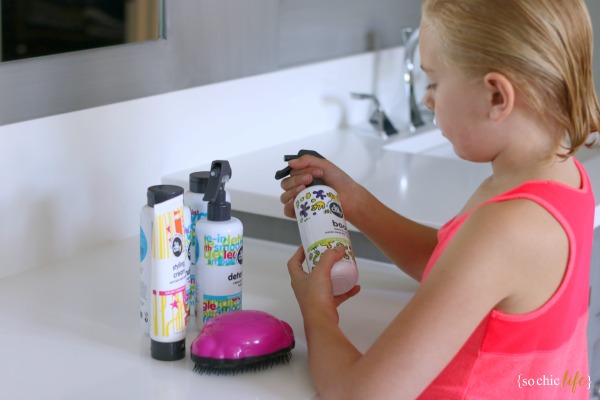 Because L's hair is super fine and tends to get frizzy, I grabbed every SoCozy product I could find at CVS. Her usual routine is a two in one shampoo and conditioner which does an ok job but we still end up with unruly texture.
With a recent outbreak of lice at school, we've been using in the SoCozy Boo – Lice Scaring Spray that conditions and detangles without any tugging. This gets applied right out of the tub or shower on damp hair.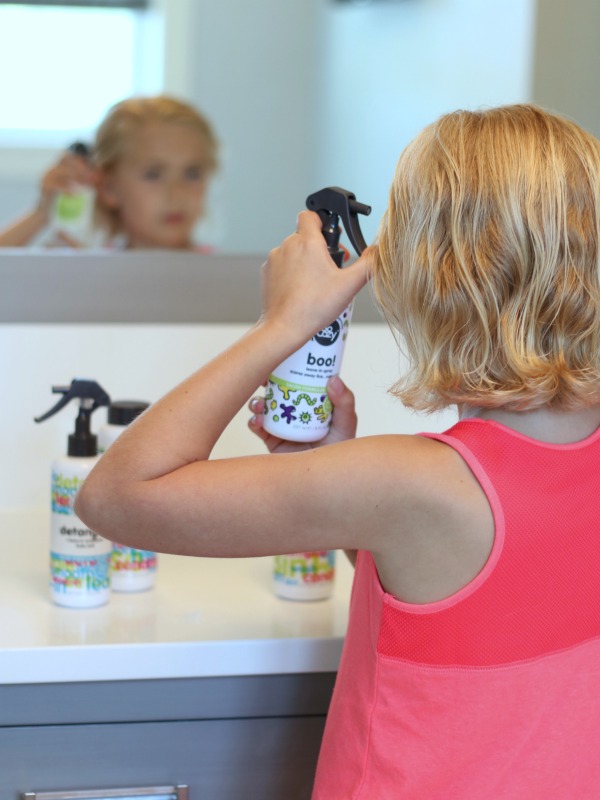 SoCozy actually has a 3 step Lice Scaring system (formulas infused with a proprietary blend of natural ingredients that help keep lice away). If you haven't established a lice prevention plan, I highly recommend starting one now. We've been very fortunate so far… (knock on wood)
In addition to frizziness, sometimes L's hair needs a little volume. She's testing out the SoCozy Styling Cream, part of the Behave collection – designed to make hair listen, calming frizz and defining curls. And it smells really good!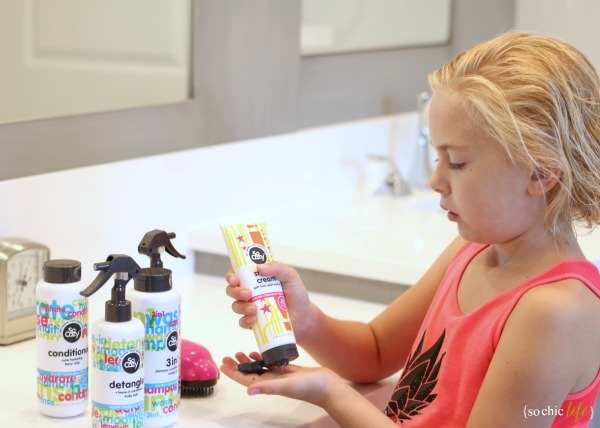 After towel drying, she applies a small drop through damp hair. So far so good!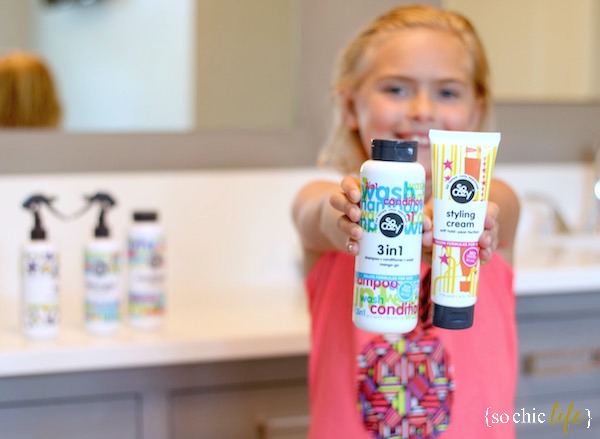 For the most part we let her hair air dry as much as possible and finish with the blow dryer and a round brush. She's loving the results and I could definitely tell her hair was fuller, smoother and had more shine.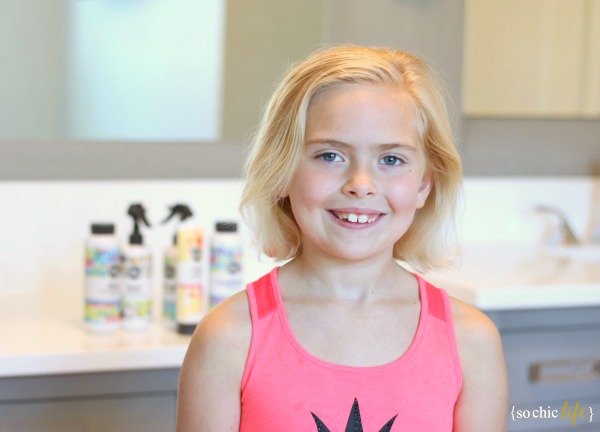 Even though we're adding in a few more products, it actually took less time to style and the result was noticeably different. Her natural waves were more defined and I didn't waste time trying to smooth out the ends.
Guess we were just missing the right products.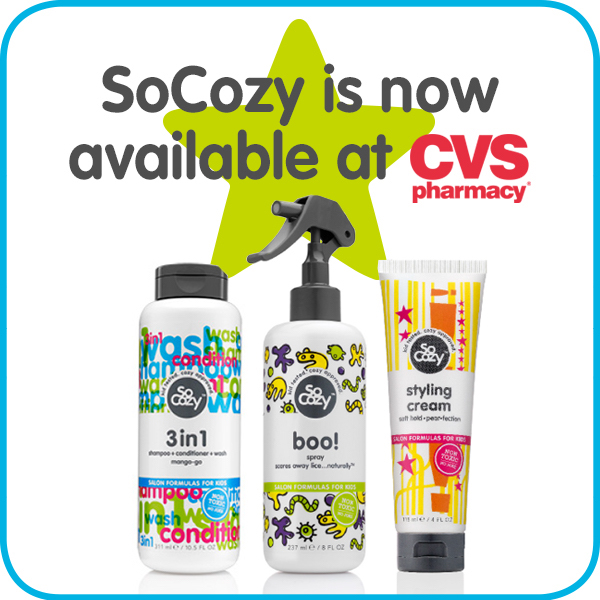 You can find SoCozy at a CVS near you at SoCozy.com.
If this post was helpful would love for you to share on Pinterest! You can also follow me on here!
This is a sponsored post written by me on behalf of SoCozy. All chic opinions are honest and 100% our own. We only partner with brands that we know our savvy readers will be interested.