This weekend the Capital One Banking Reimagined Tour rolled into Chicago to celebrate the opening of Capital One Cafe in New City Lincoln Park. I stopped by to learn more about personal finances and tour the cafe.
The Banking Reimagined Tour making ten stops around the country, is a hands on digital experience exploring financial behaviors and how it relates to our relationship with money at any stage of life.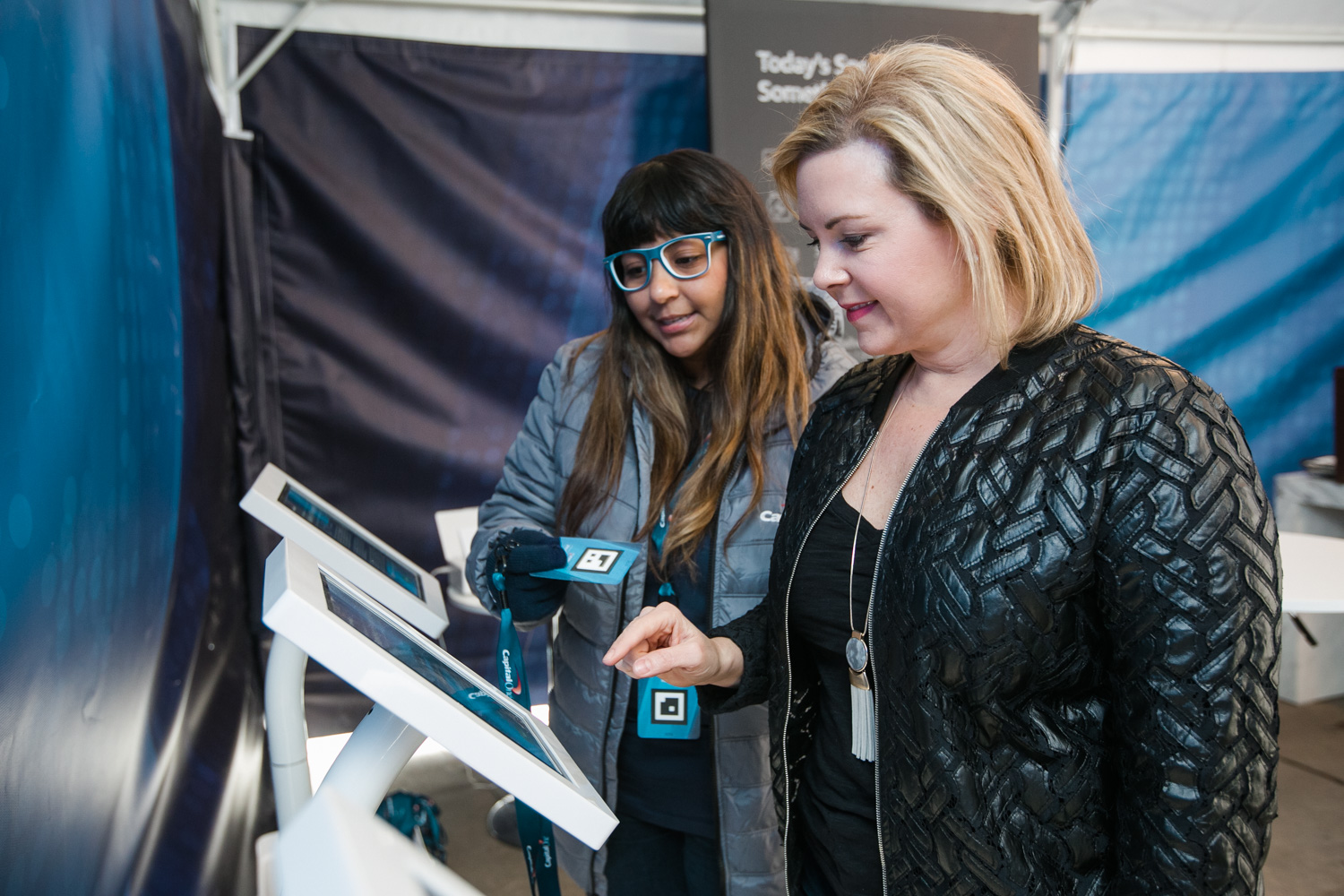 I wasn't sure what to expect but considering it's tax season, I've been thinking about finances the last few weeks, specifically how to reduce expenses when it comes to my business and our family.
After answering a few questions and obtaining a personalized badge, I headed into the 54 foot interactive virtual trailer to get started. The check-in process allows the tour to keep up with your interactions throughout and gives permission to email videos and photos taken when completed.
If you missed my Capital One Banking Reimagined Tour on Facebook Live be sure to check out the recap below!
Entering the trailer is where it got fun! I took a quiz on a large interactive touch screen to evaluate my values and goals when it comes to things like vacations, buying a new car or home, having kids (no way!), getting a pet (no way!),etc.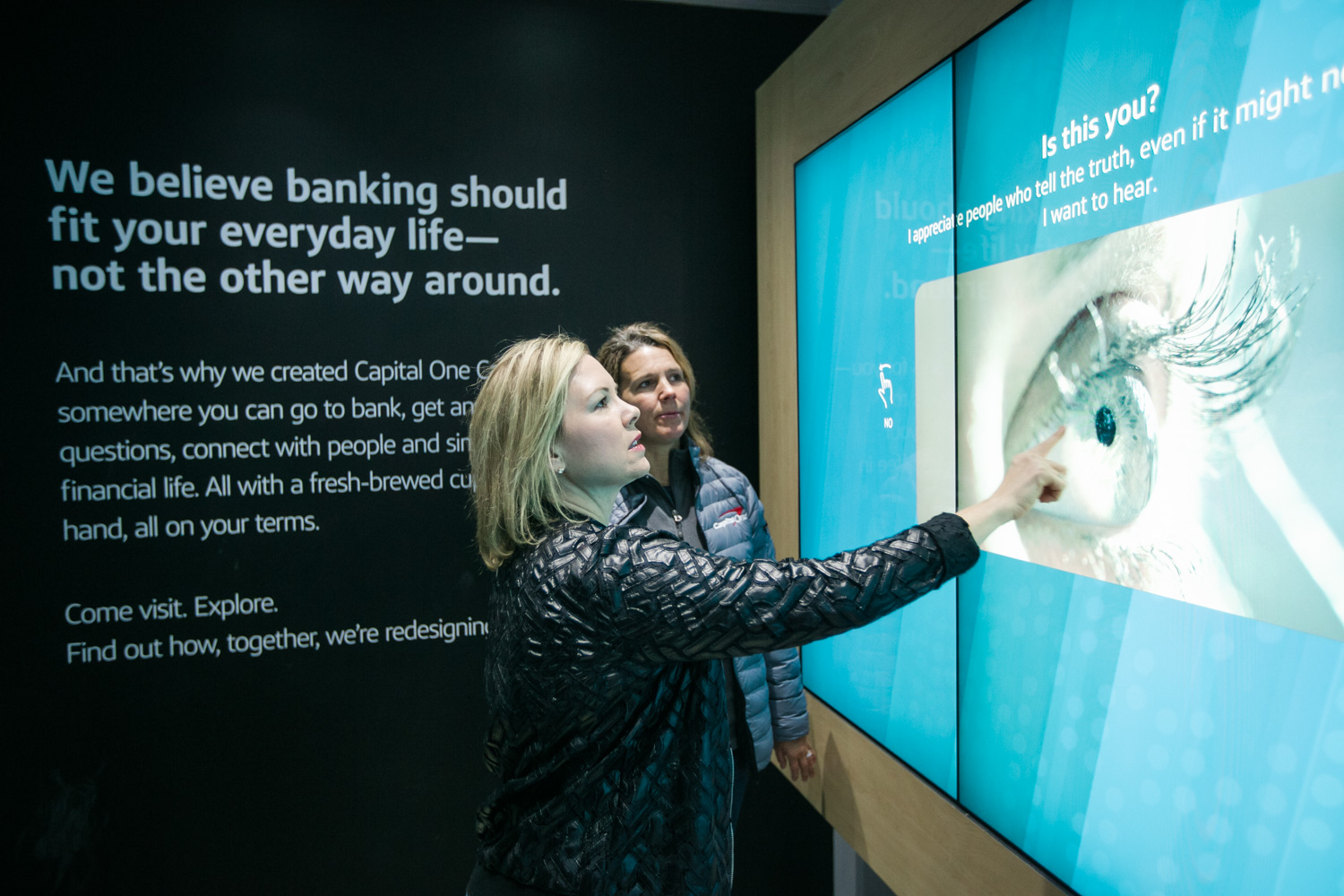 The purpose of taking the quiz is to understand how my answers shape the way I view money.
The results weren't that surprising – to start or improve my business – at least I was on the right track. Like I mentioned this has been top of mind recently.
My answers were then brought to life via a very cool 3D holographic imagery so I could actually see rather than just reading the words.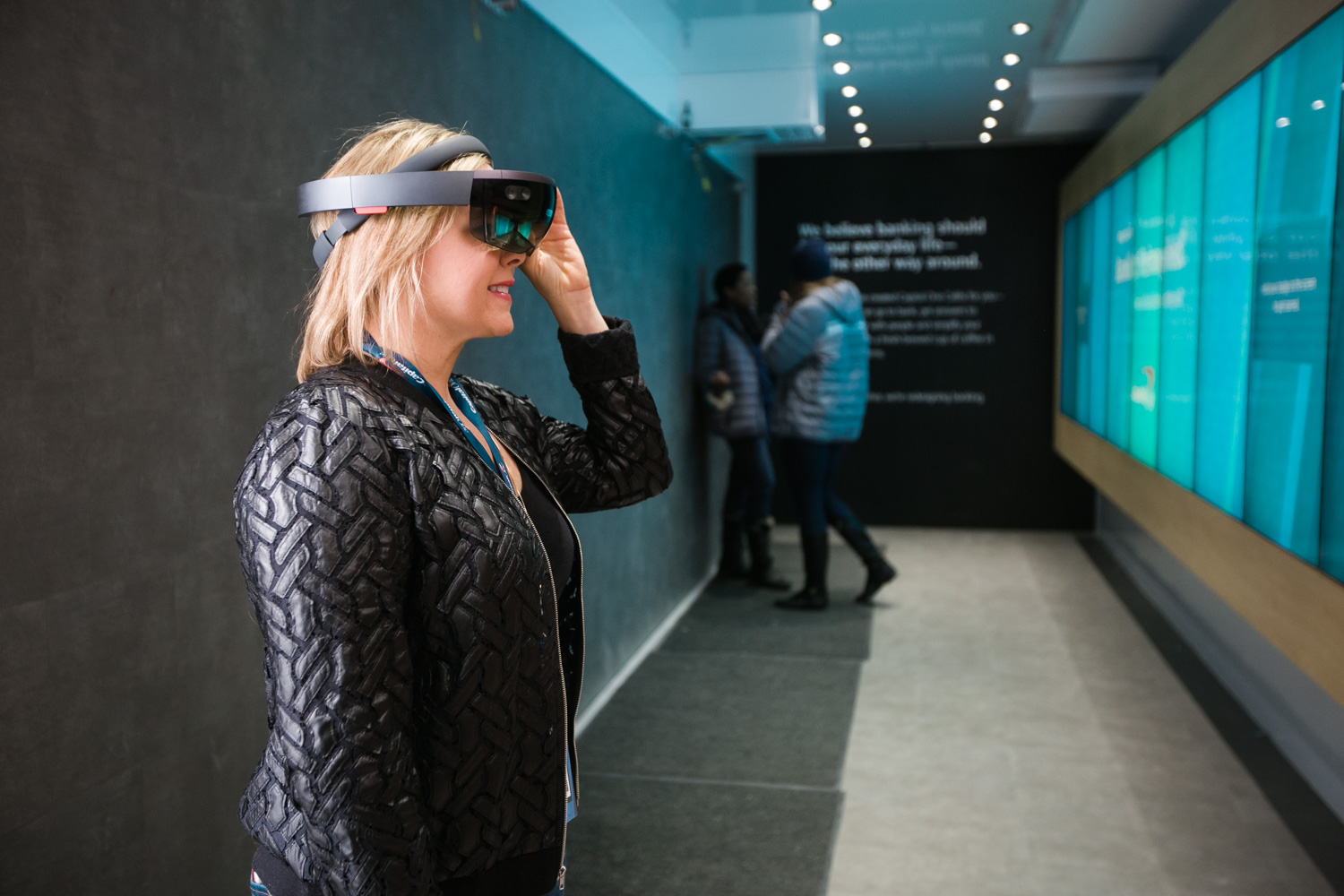 Capital One is taking what we know through psychology – when we can visualize where we want to go and what we want to do, this brings our goals more into focus and we are more likely to see these come to fruition.
It did put things much more into perspective once I could see imagery associated with the words.
Next up was the video selfie booth where I recorded a reminder message to my future self based on the goals and had the message sent to the email address provided at check-in. Such a great idea!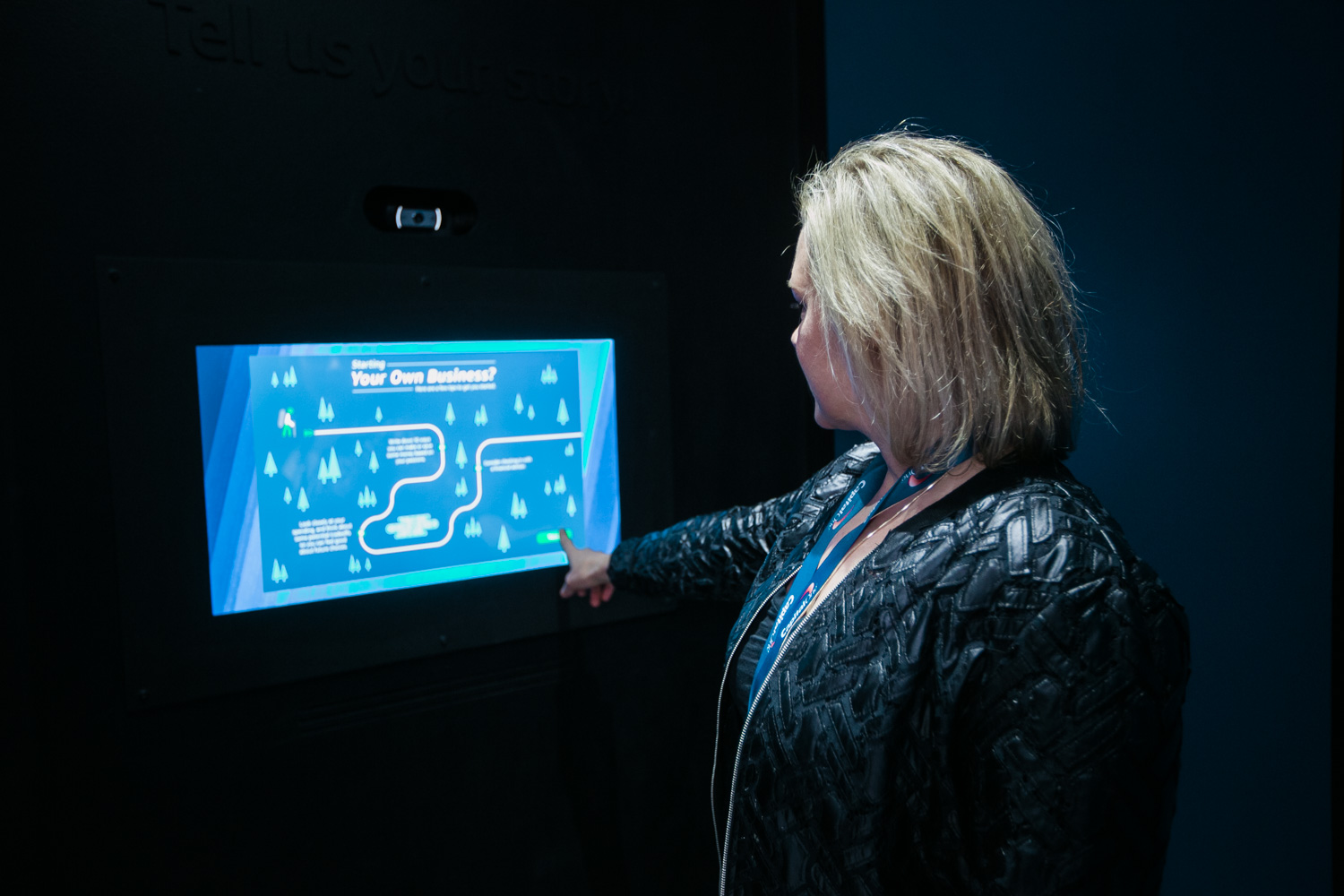 According to a 2017 local market survey fielded by Toluna on behalf of Capital One the results are surprising:
Nearly nine out of ten (88%) Chicago residents think that they would be happier if they felt more confident in their personal finances.
Over half (60%) of Chicagoans agree they don't know who to trust when it comes to getting help with personal finance.
Only one-third (33%) of Chicagoans feel confident when thinking about their personal finances.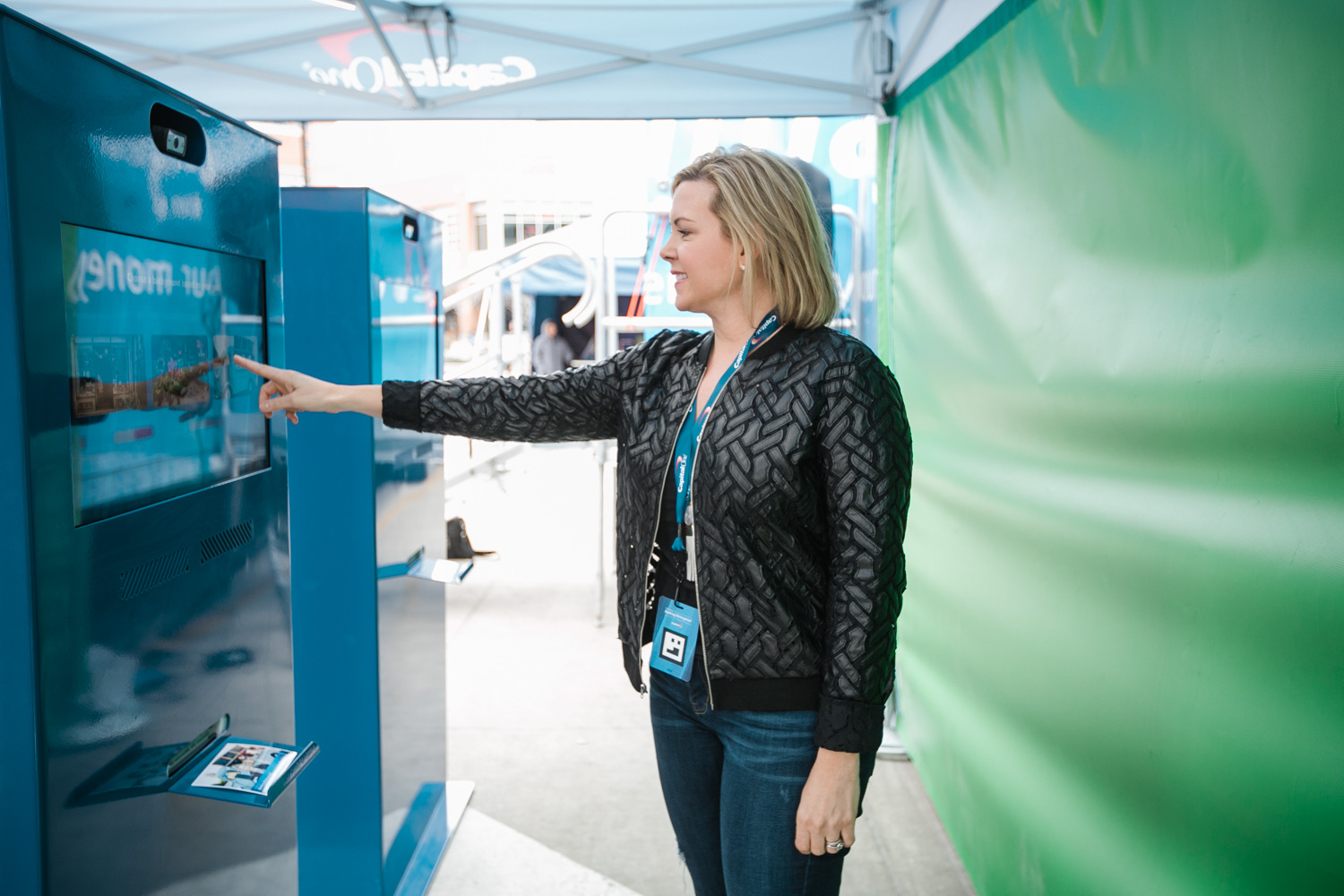 It's hard to believe that such a low percentage of Chicagoans feel confident about personal finances. With statistics like this, I see why Capital One is making such an effort to help.
Find the Capital One Banking Reimagined Tour in your city and be sure to watch the video tour from Chicago! Makes a fun outing for the day…..
Miami, FL: March 11-12
Short Pump, VA: March 18-19
Boston, MA: March 25-26
Philadelphia, PA: April 1-2
Austin, TX: April 8-9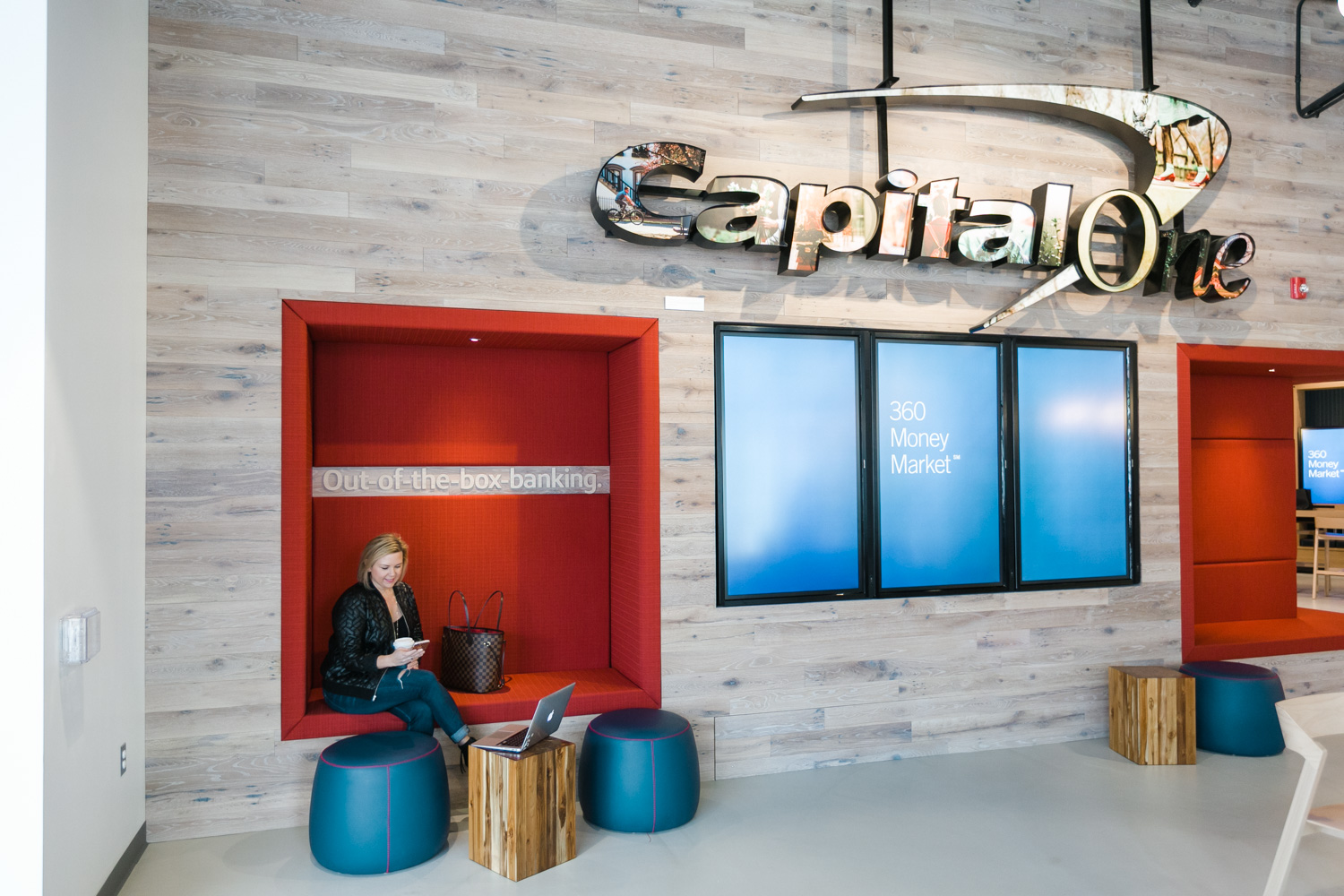 Now let's talk about the Capital One Cafe in New City Lincoln Park. This is one of the coolest cafes complete with free wi-fi, Pete's Coffee, local pastries, meeting rooms, private kiosks and tons of bright light.
Being in my old neighborhood, I would have used this space often. Offering so much room to work and relax and you can't beat the location (right across from Apple Store).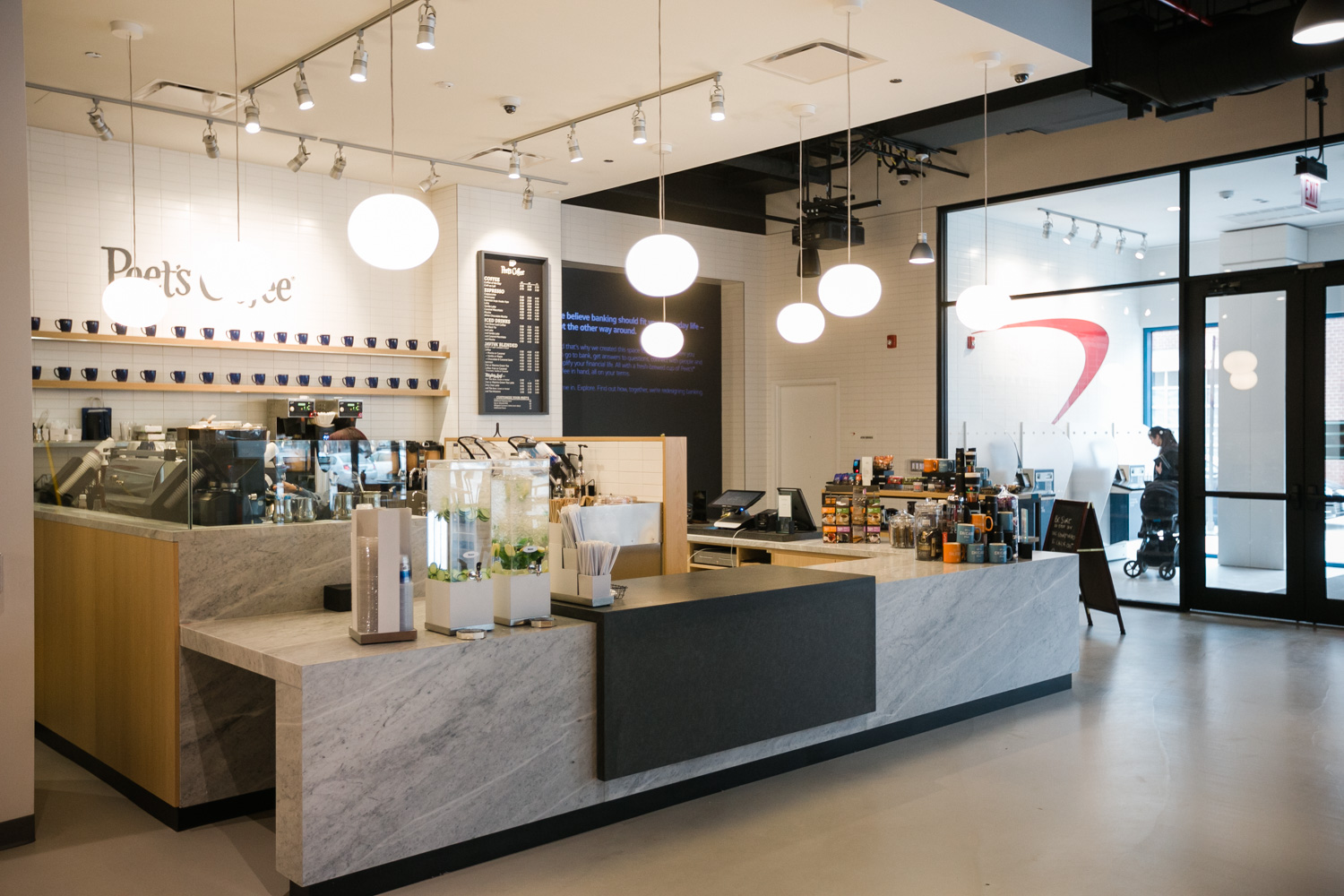 Thank you Capital One for sponsoring this post! This is a paid endorsement. All opinions are my own and were not directed by Capital One.  To learn more about Capital One Banking Reimagined Tour, visit www.capitalone.com/bankingreimagined