Sassy Moms in the City celebrated back to school with The Chopping Block.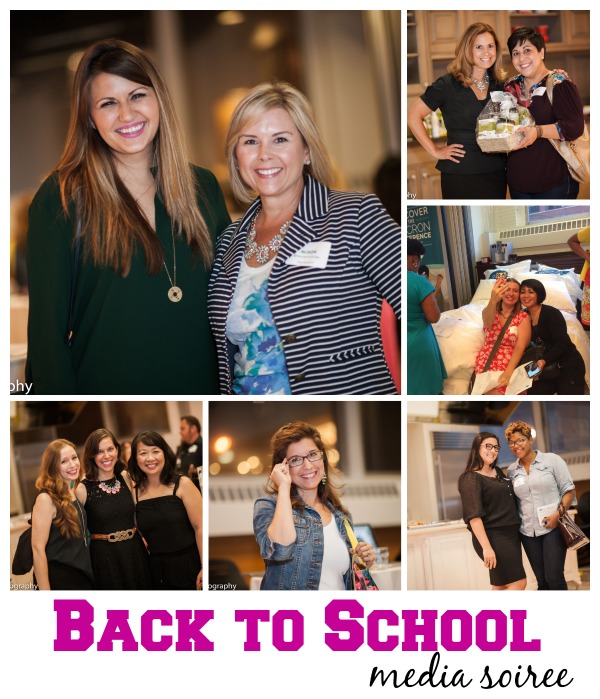 Now that the kids are finally back on schedule, what better way to celebrate than with a night of networking and connecting with brands to help us rock the school year?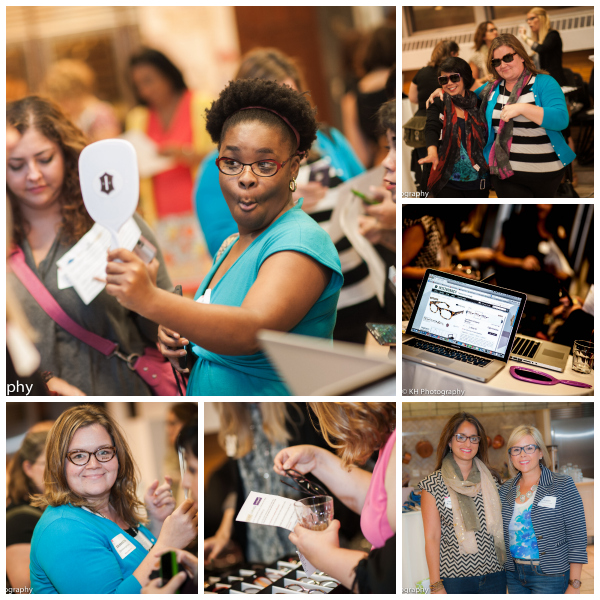 Iristocracy showcased fabulous premium eyewear, educating us on their 3D technology that allows you to order frames from the comfort of your home. No photo required, simply use your computer's existing webcam and try on eyewear. Everyone had the opportunity to touch, try and test!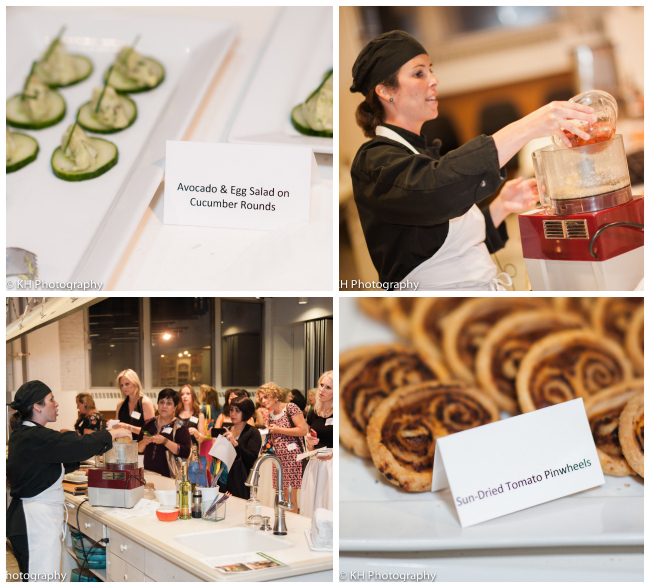 The Chopping Block hosted us in their beautiful Saffron room where Chef Sarah demonstrated how to make sun-dried tomato pinwheels. Perfect for on the go snacks and school lunches.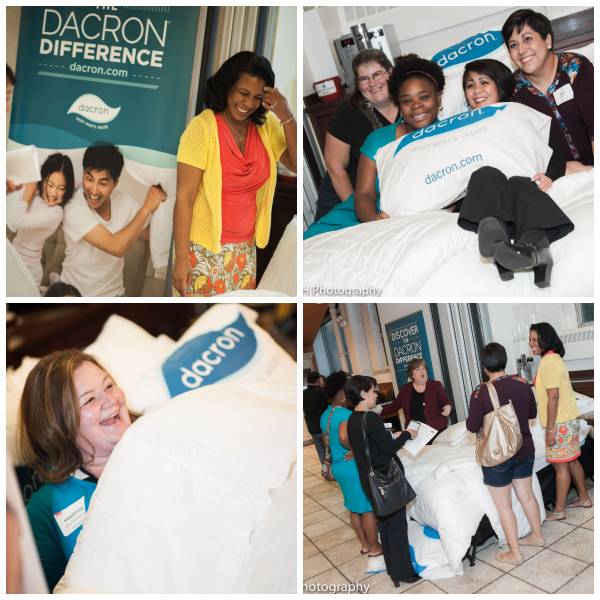 Dacron's team impressed us with a queen size bed fitted with Dacron filled Classic bedding from Kohl's. Whether you want fluff, comfort, firmness, support there's a pillow w/@DACRONBrand fiberfill to help you achieve a great night's sleep. We're loving their Bedding Matchmaker Tool! Find the perfect comforter, mattress pad or pillow.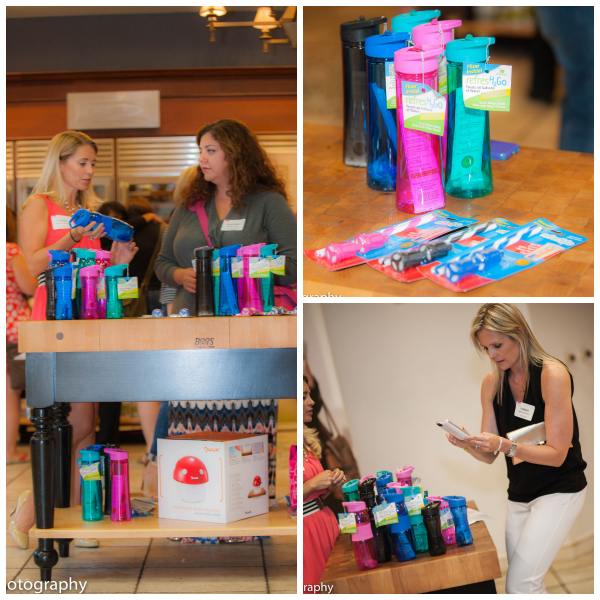 Lyndsay Palkon, founder of the Chicago based company RefresH2Go Filtered Water Bottles shared high quality, affordable filtered water bottles. Perfect for on-the go to ensure your family is getting fresh, clean water at all times.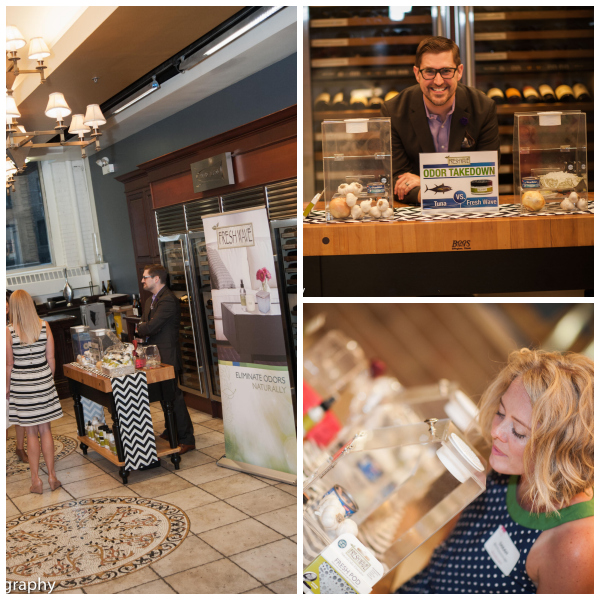 Fresh Wave Works showed us safe, effective ways to remove odors via two test boxes. One displayed tuna and the second had the tuna PLUS Fresh Wave – demonstrating the odor eliminating power – chemical and fragrance free. This Chicago-area based company has been removing odors in some of the smelliest places around the world for over 20 years – so we know they can tackle anything you have in your home or dorm room.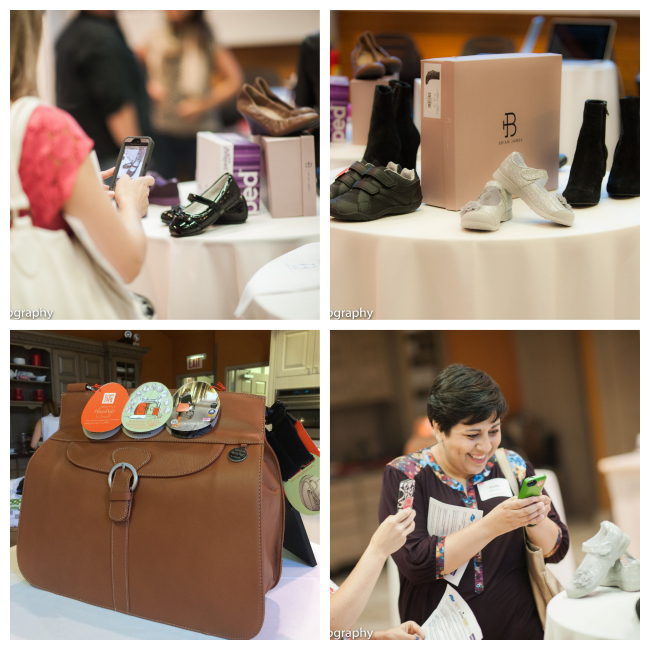 Award winning pediped, known for their stylish kids shoes displayed back to school footwear for boys and girls, Brian James showcased their fall booties and pacapod's diaper bag impressed.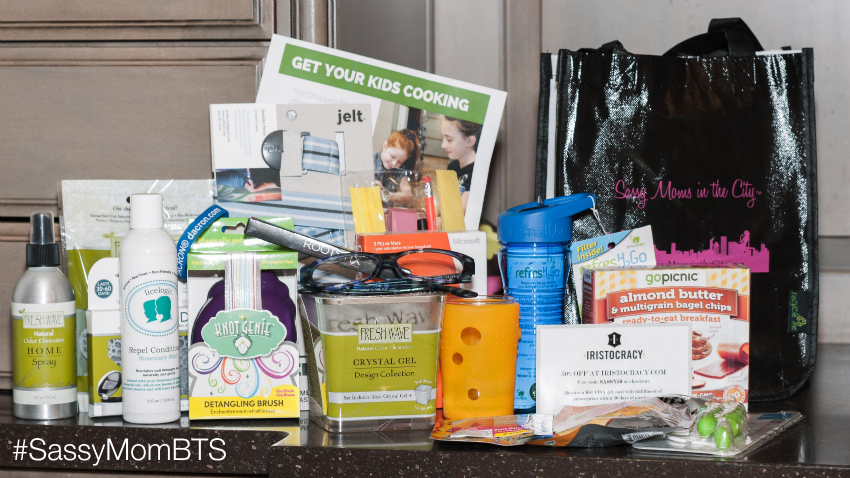 everyone went home with a two goodie bags filled with product from our generous sponsors!
 Back to School Media Sponsors:
Supporting Sponsors:
photo credit: KH Photography
Are you a brand, editor or Chicago blogger? Contact sochicmedia (at) gmail (dot) com to become an event partner or be invited to our next event.