If you are anything like me, you know that sometimes you just need to freshen up your living room. It doesn't need to be anything major, but a few design changes can make the world of difference and have your living space feeling totally different.
So if you are looking for some easy ways to change up your space then you can easily make some small changes that will have your living room feeling fresh in no time.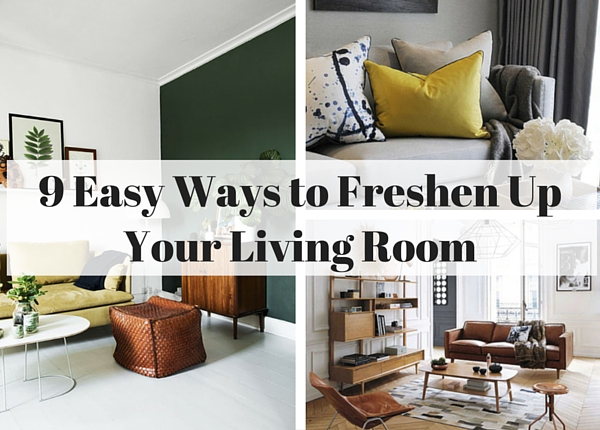 9 Easy Ways to Freshen Up Your Living Room
1. Coastal Decor 
Remember all those seaside holidays you have great memories of? It couldn't be easier to re-create your favorite vacations in the comfort of your own home.
I love the coastal style of decoration because It's pretty simple to create a relaxing and homely environment:
Start with a base of white or blue and sand or caramel accents
Incorporate lots of wooden elements
Natural light is your friend, but cleverly placed artificial light can also help you out to make the room feel light and airy.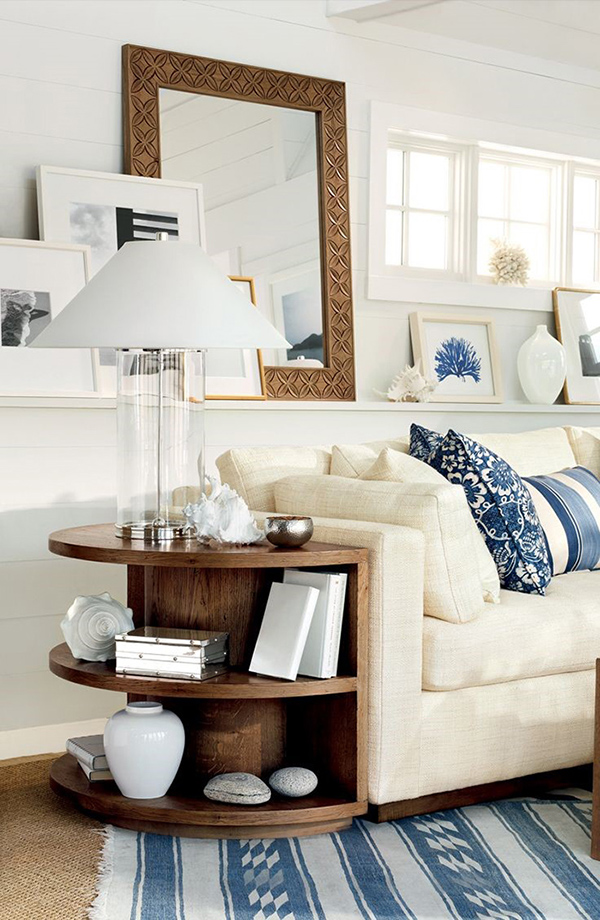 2. Change up your Pillows
Sofas are large and expensive, so I understand that they are not something you want to be changing too often. Whenever I want to give my living room a little makeover I find that an easy way to spice things up is to add new throws or accent pillows.
There are two ways to do this: either use as an accent color in the room which is reflected in other small details, or use luxurious fabrics or textures to add some depth to your regular look.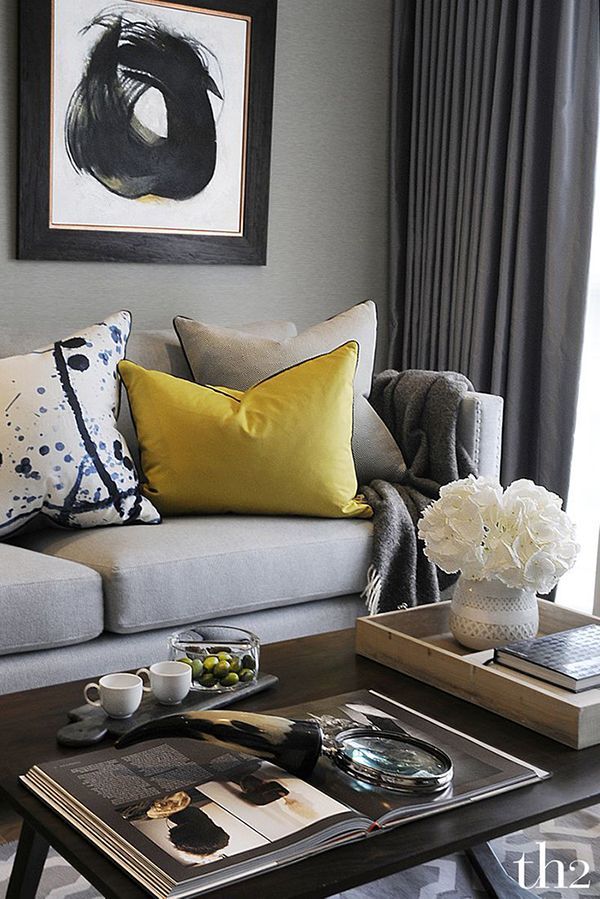 3. Accent Wall
Accent walls can seem scary, but I'm here to tell you that they are one of the easiest ways to re-invent your living room.
The key to creating a successful accent wall is finding that outrageous colour or wallpaper you've always secretly loved but knew would never work on a large scale and dedicating one wall or corner to this guilty pleasure.
Cheaper than redoing a whole room, making an accent wall is easy to do by yourself and can be done in next to no time!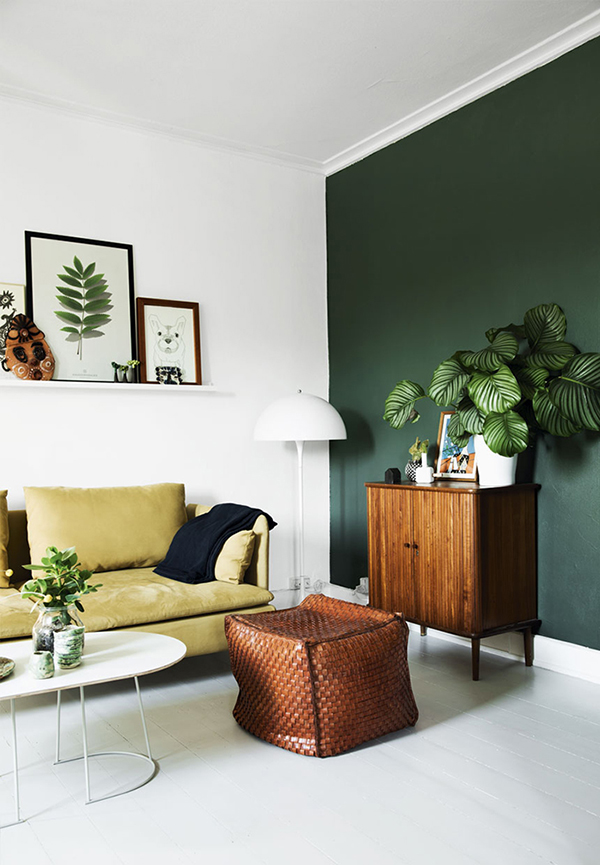 4. Plants
Adding plants is a great way to freshen up a room and oxygenate the air. So many different types of plants work as house plants and there are even some great options if you always forget to water your plants, a cactus will be right at home in your living room.
If green is your accent color make sure they don't get too lost, place them against a plainer wall or make them a focal point in the room. If your color scheme doesn't include green maybe focus on getting flowering plants that do match or plants that have beautiful and colorful flowers.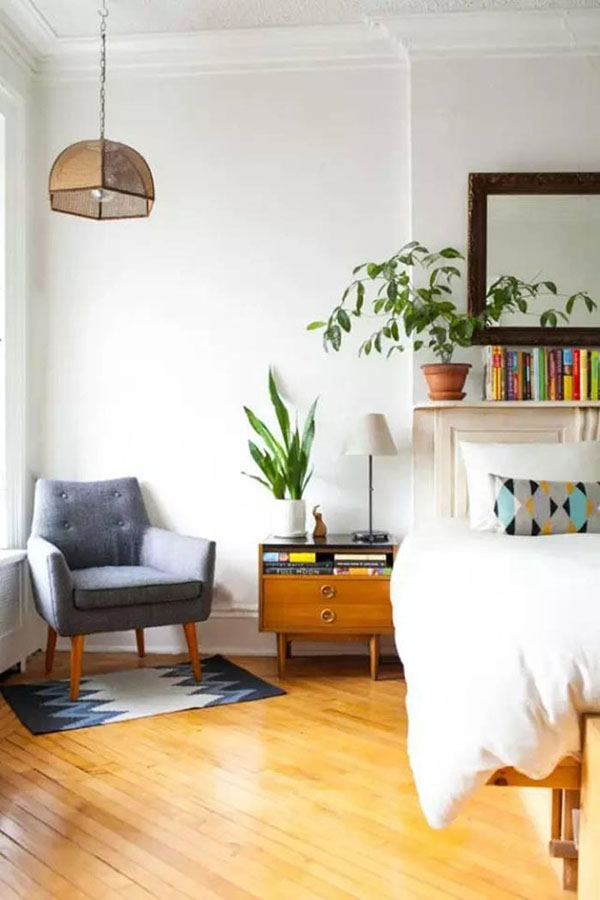 5. Rearrange furniture
This is perhaps the cheapest idea on my list, but it's still one of the best ways to re-invent your living room. Rearranging the furniture you already have can be the best way to give your living room a totally different feeling without breaking the bank.
This is one of the best ways to keep things interesting, and if you don't like it it's easy to take back.
Try creating conversation spaces by facing sofas and chairs together, or opt for an open and breezy layout by moving furniture back against the walls. Put sofas diagonally across corners to create more storage space behind them.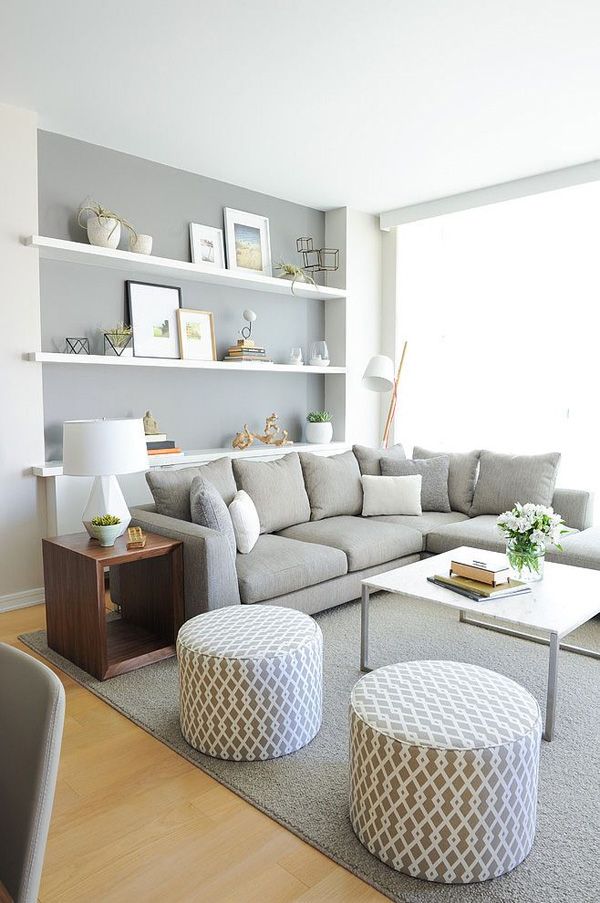 6. Add a mirror
An easy way to make a room feel like new is to add a mirror to the existing space. Not only will it reflect more light making the room feel bigger and airier, but it will literally give you a new perspective on the room itself.
Mirrors come in all shapes and sizes so I recommend really thinking about what type would fit best in your space, would you prefer a circular mirror on the wall or would your room look better with a full length mirror that sits on the floor?
If you don't have space for a mirror in your current living room, think about how you would rearrange the furniture to put one in, which might have the added advantage of finding and even better layout!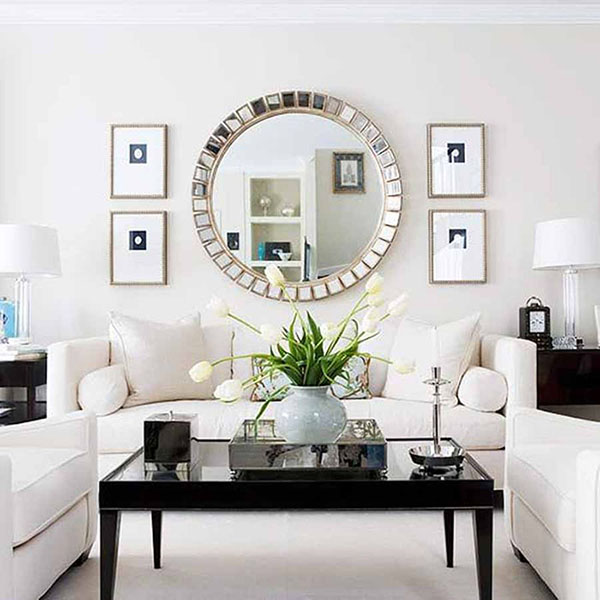 7. Hang art
By hanging an original piece of art you can not only set the color scheme of the living room, but you can also make it feel more personal. For the best look, coordinate colors and shapes with the furniture and other objects in your living room.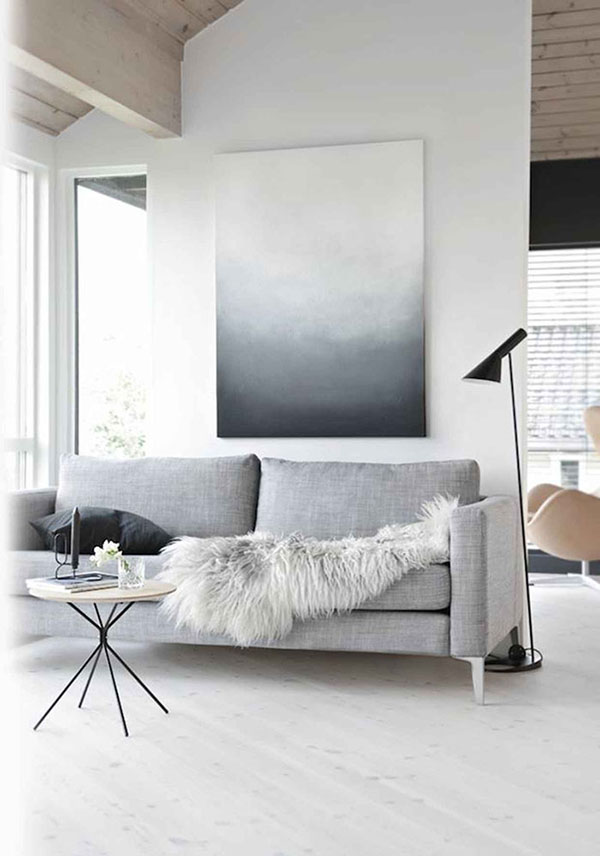 8. Declutter Your Space
Breathe new space into your living room by doing a spring clean! Evaluate everything in the room, asking yourself whether it fits or whether it's just cluttering up the space.
Just because you don't want it in your living room doesn't mean you have to throw it out, maybe that large bookcase would look better in the bedroom or the clock would fit better in the kitchen. I look at decluttering as a good chance to re-evaluate my storage needs and how I can make the most of my space.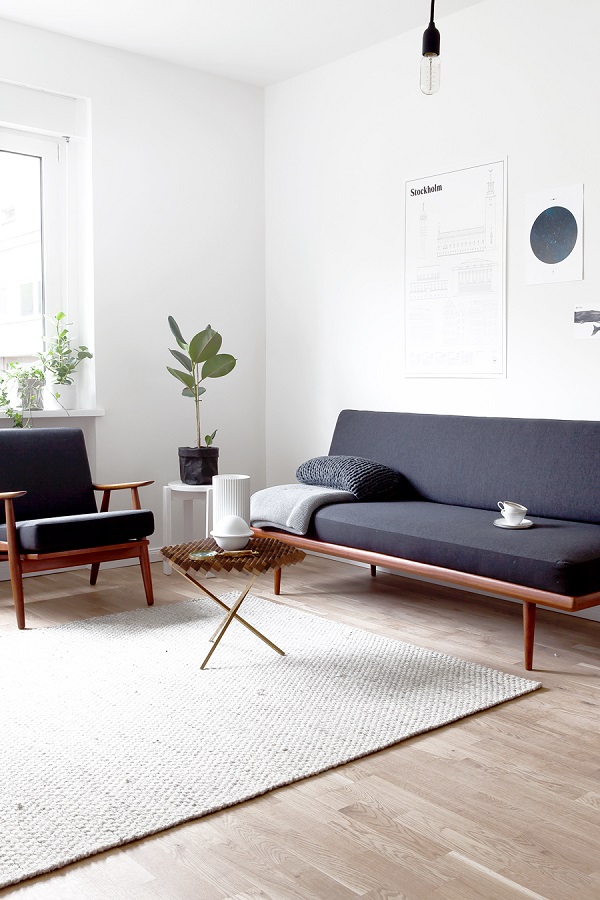 9. Change the lighting
Harsh lighting is reminiscent of unpleasant things like visiting the doctor or going to the dentist, so you might want to avoid that in your living spaces, I know I certainly would. To get in more daylight remove curtains and move furniture out of the way of the windows.
If you want to keep your curtains there are alternatives to create more soft lighting. Add lower watt light bulbs, install a dimmer switch or buy thicker lampshades to curb the harshest lights. Play with placement of lamps to create spotlights or an even glow across the room.
When it comes to reinventing and freshening up your living room, there are easy ways to do it that won't cost you an arm and a leg. Give one of these great tips a go and find a whole new life for your space.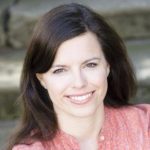 Hannah Hutchinson
Being passionate about beautiful interiors and architecture, I also have recently begun to write and contribute to this knowledge ecosystem. I strongly believe that the place we create around us has a strong influence on our personal well-being. Follow me for my inspirations and musings at Pinterest.