Woo hoo it's Living Easy as 312.
Say hello to Gnarly Head Old Vine Zinfandel – a bold, spicy vino that will add a kick paired with BBQ, pork, your favorite Chili or steak fajitas. Retails between $10.99 – $11.99.
The Zinfandel grape produces robust wines that are high in alcohol and rich with fruit, spice and energy. Zins are interesting and smooth. The most popular are produced in California, accounting for 10% of the state's planted acres.
Last summer a family friend introduced me to Gnarly Head Old Vine Zinfandel. It definitely made an impression because I took photo of the bottle and logged it in my phone's wine tasting notes.
The wine is produced in Lodi, California. The name Gnarly Head was inspired by the vine – 35-80 year-old vines pruned in a special, mop-topped way called "head trained."  Considered true gnarly heads, these vines yield fewer grape clusters with smaller berries than trellised vines. 
These powerful little berries produce intense, bold wines that are deep in color with concentrated dark fruit flavors. In one sip you'll immediately taste the dark berry flavors and the spiciness of pepper.
You can catch my full video review for more details.
[youtube]https://www.youtube.com/watch?v=GhheUNs_djQ[/youtube]
Sassy Tip: Open a bottle of Gnarly Head Zinfandel and let it open up before serving. Makes a great hostess gift!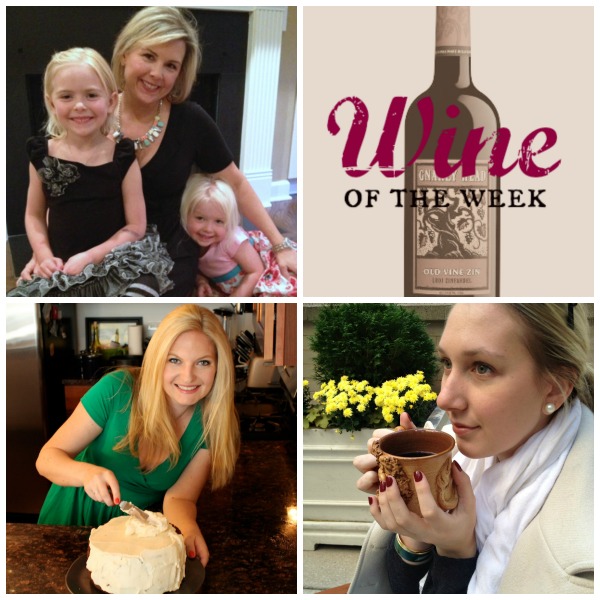 Be sure to check out Kit's Wine of the Week and Katherine's Wine of the Week recommendations.
Cheers!!