Looking for a few more non-candy Valentine's Day ideas? Nothing says "I love you" more than melted crayon hearts! Repurpose old crayons by melting in the microwave for a cute non-candy DIY craft.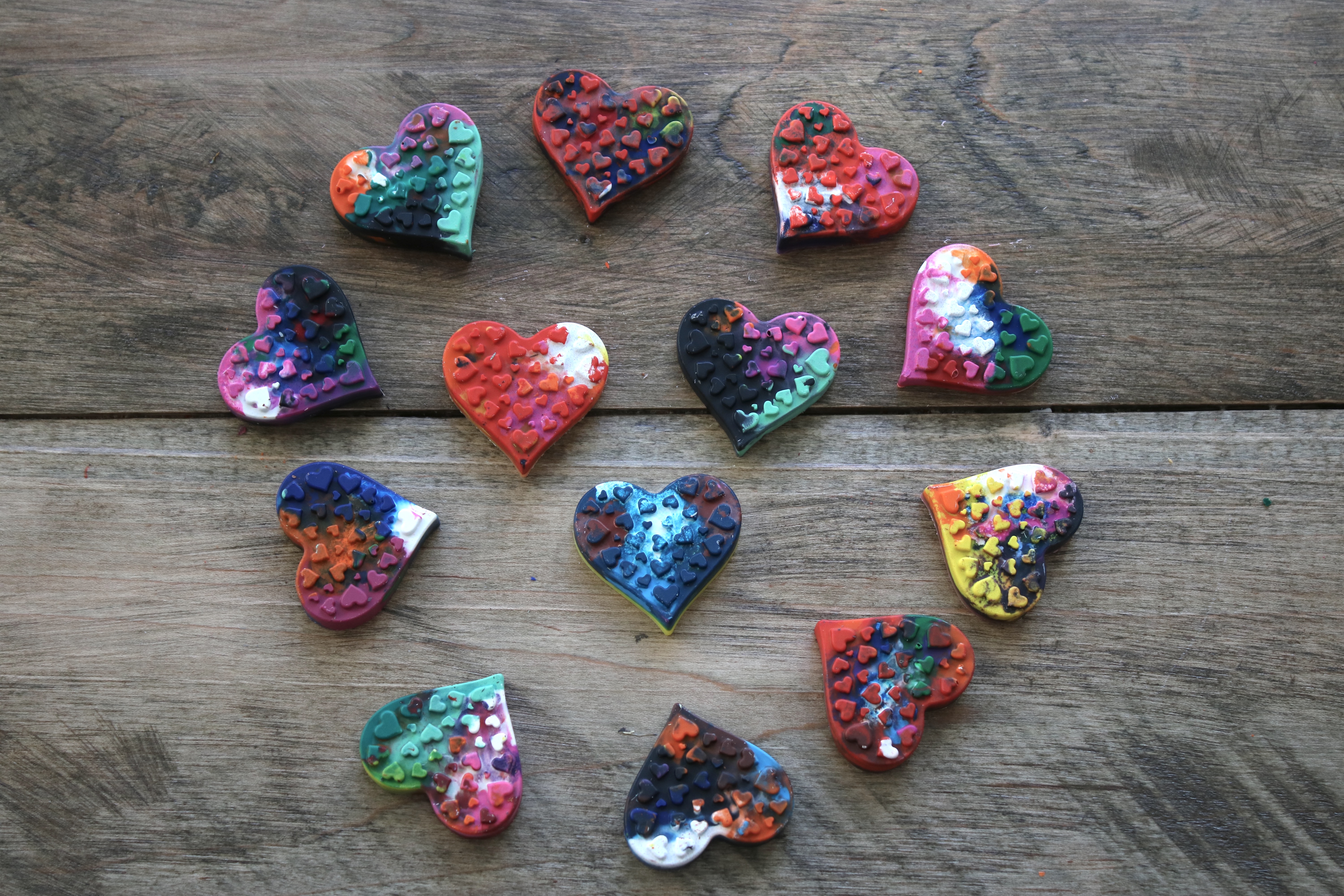 So easy to do with the kiddos and minimal mess. I don't consider myself creative but other than hitting the dollar store for non-candy items that no one wants in their home, melted crayon hearts are at least useable and functional.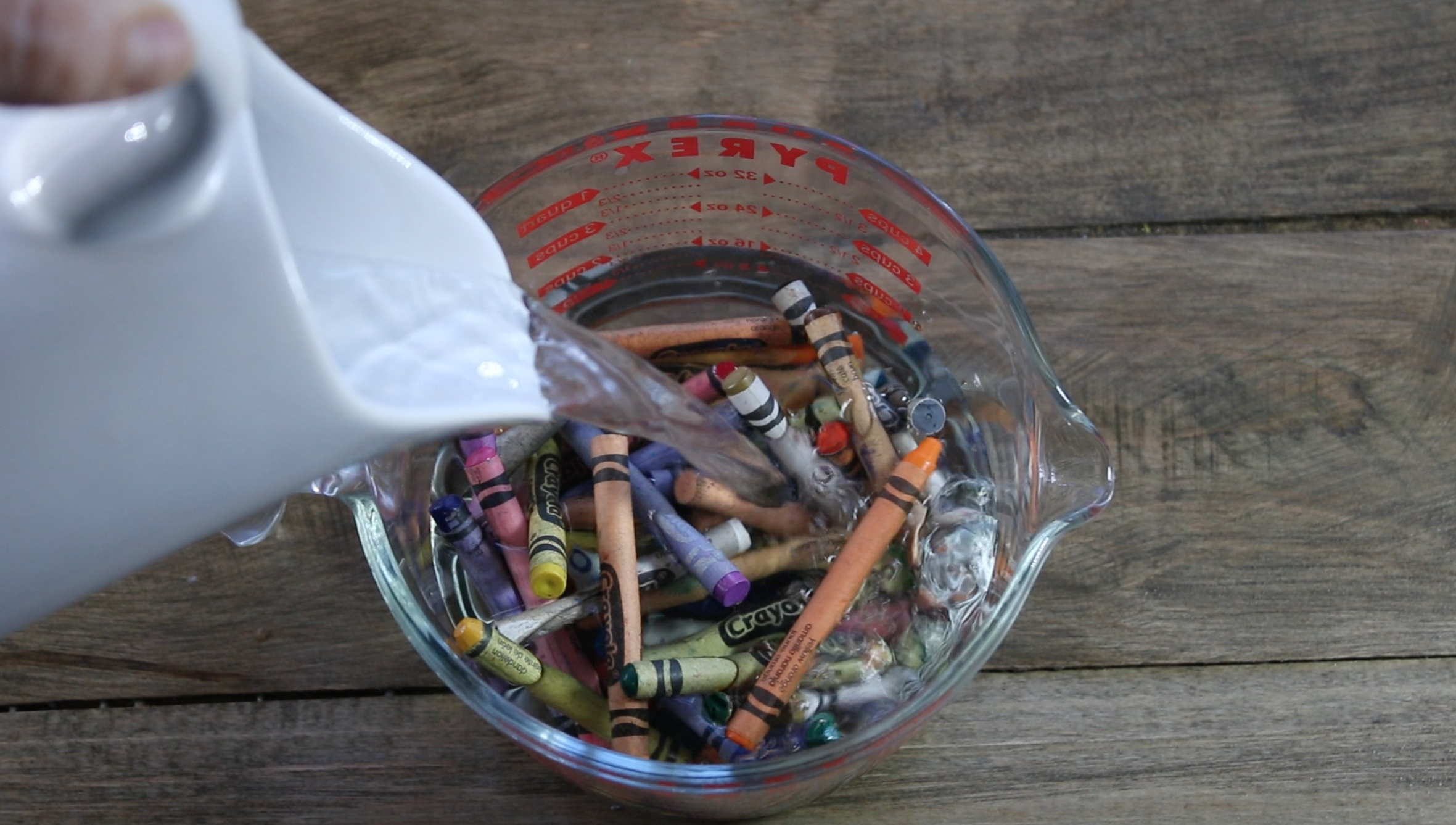 Step 1 Melted Crayon Hearts
Remove wrappers from crayons by soaking in water and 1/2 cup vinegar for 5+ mins. Some may take longer or will be more difficult to remove. Use a knife if needed but most come off very easily.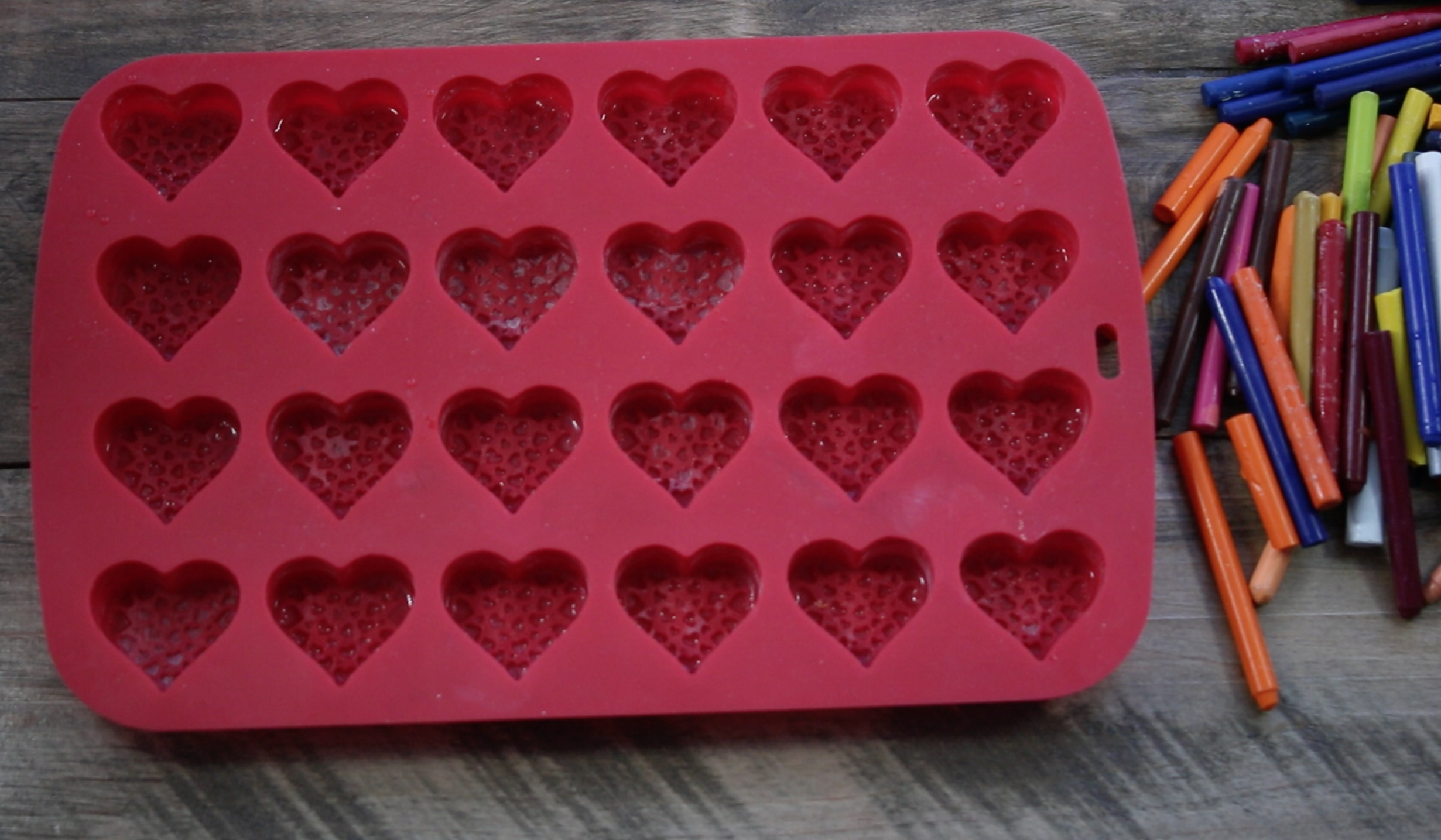 Step 2 Melted Crayon Hearts
Break crayons into fourths, using a heart shaped silicone mold fill each heart to the top. I found placing the crayons flat as they are being layered helped the melting process. Coordinating colors made a difference in how these turned out too. Go for darker and brighter crayons.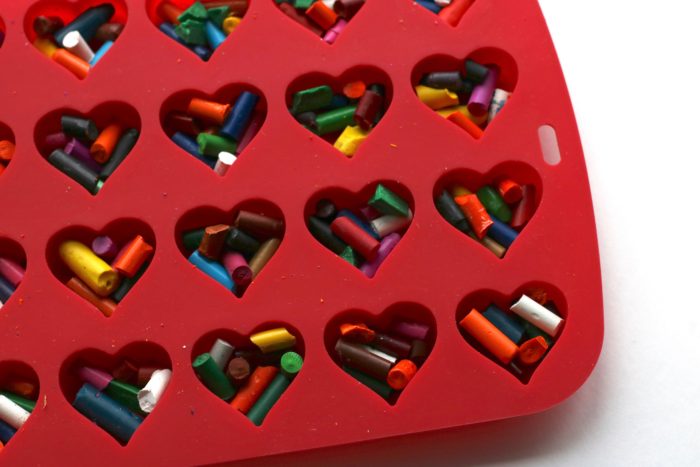 Step 3 Melted Crayon Hearts
Place mold directly on top of the microwave tray and cook for 5 mins. Check and see if crayons are melted. Time will vary based on your appliance. Add a few minutes if needed no more than 2-3 mins.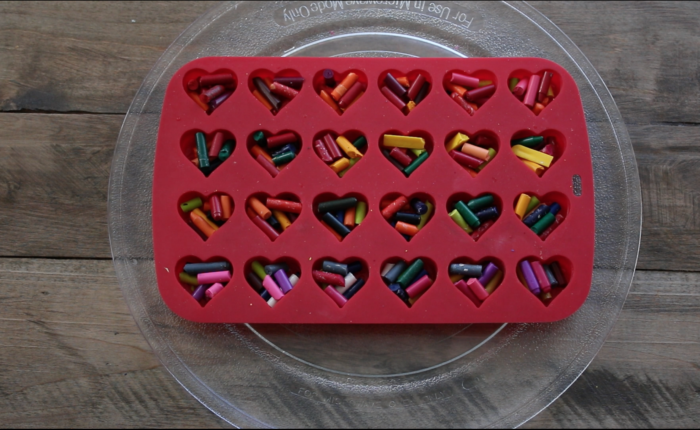 TIP: Let mold sit in microwave for another 5 mins. Crayons will continue to melt without burning.
Step 4 Melted Crayon Hearts
Once crayons are fully melted, remove entire microwave tray with the silicone mold on top. Do not remove the mold until the crayons have cooled or you run the risk of spilling over the edge.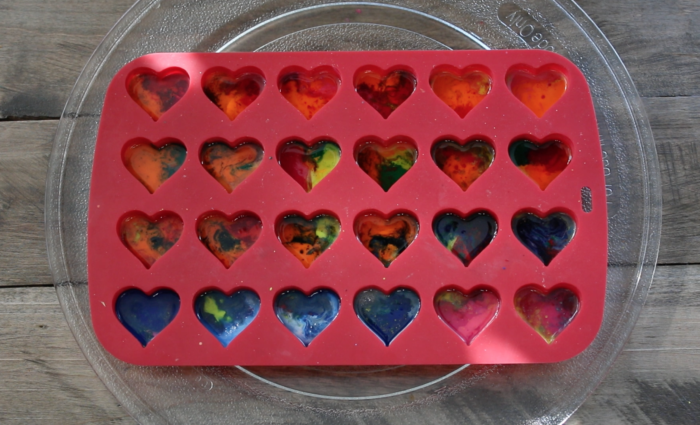 Let cool entirely. To speed up the process, if you live in colder climates let cool in your garage. You can also use the freezer but do not remove the mold from the tray to avoid spillage.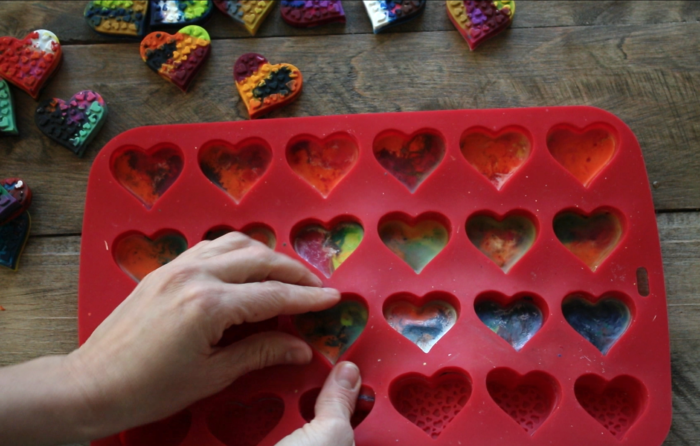 Step 5 Melted Crayon Hearts
Once the molds have hardened, remove and attached to a free printable card printed on white card stock using this one.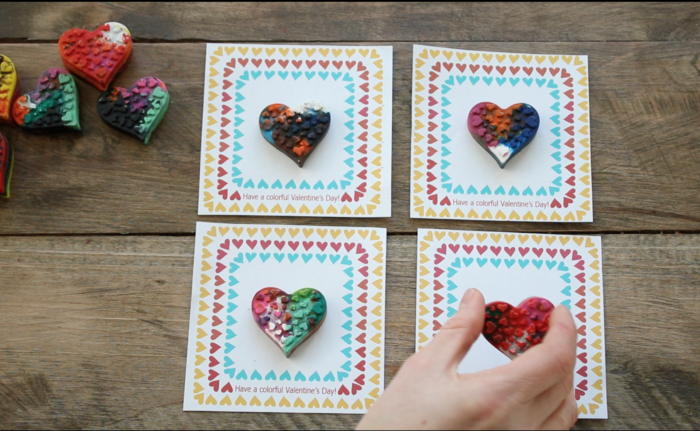 Share the love! Happy Valentine's Day!
Watch my quick melted crayon heart tutorial video:
If this post was helpful would love for you to share on Pinterest! You can also follow me on here!
This post does contain affiliate links. If you click and purchase any of the recommended products I will receive a small commission that goes towards running So Chic Life.