Our Golden Globe fashion roundup would not be complete without addressing the red carpet mistakes. A few surprises especially from nominees who should have taken another look before leaving the house. Sorry ladies, we love you but tonight your red carpet fashion was not so sassy.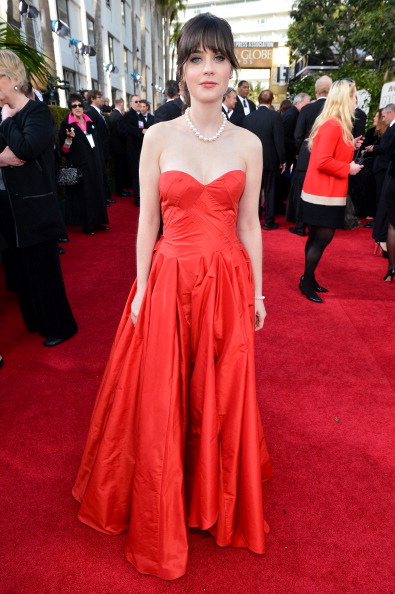 Um, where do I start with this one? This looks like my prom dress circa 1989. Zooey Deschanel wore a red Oscar De La Renta gown complete with nail art – film cameras and film strip decals. The color of the dress I love and it compliments her skin tone well, but the pearls are a miss and heart shaped top does not flattering.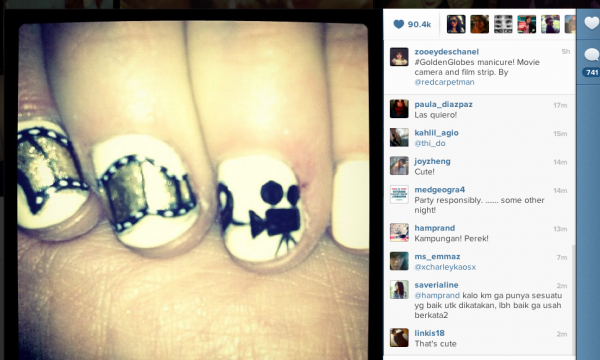 Zooey Deschanel nail art pic from Instagram. Cute!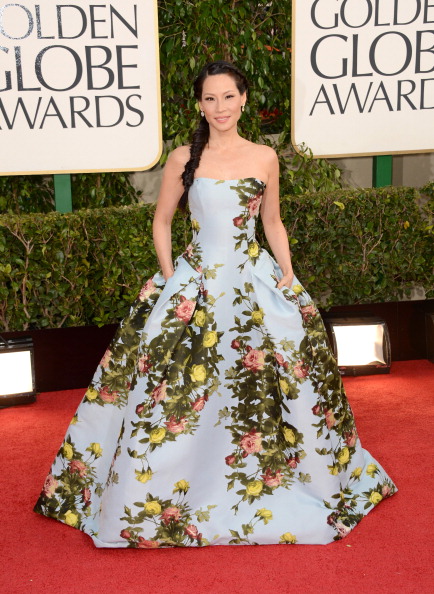 Normally I love any red carpet dress designed by Carolina Herrera but this is a little much. Not sure how she convinced Lucy Liui to wear this and who suggested the side braid? Looks very Disney princess and she's a little old for that look. Sorry, just wasn't feeling this but apparently Kelly Osbourne thought it was amazing.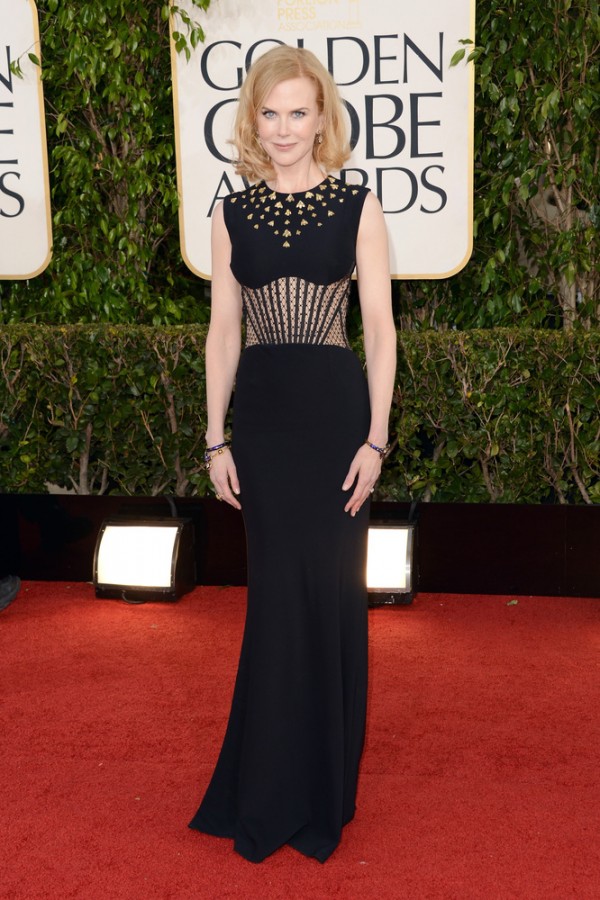 This isn't the first time Nicole Kidman made our red carpet worst dressed list. She may want to consider firing her stylist. Yes she is beautiful and this  Alexander McQueen Spring 2013 gown is dramatic but the sheer midriff and the gold studs at the neckline is competing for attention. And let's not forget the hair. What happened here?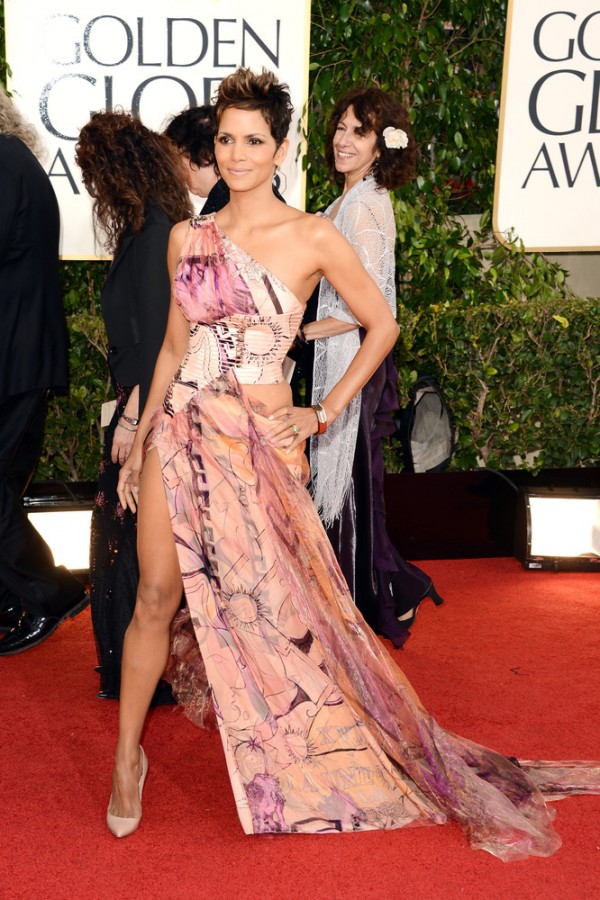 Halley Berry wore a one-shouldered Atelier Versace Fall 2012 gown with an abstract pattern. I'm a little over the  'Angelina' leg pose but she does have what it takes to rock this dress. Something was a little off for me. She's so beautiful and this look is underwhelming.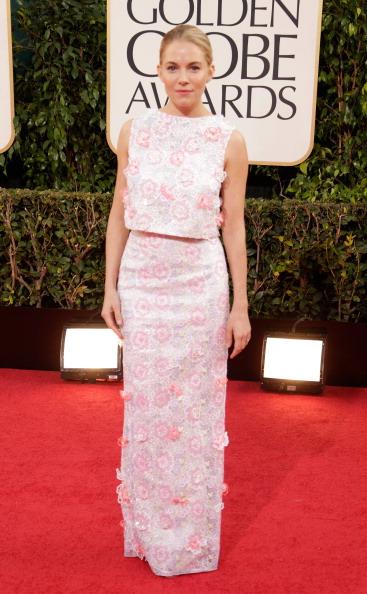 Sorry Sienna Miller but this Erdem dress looks like a walking doilie. She doesn't look hideous but the design did nothing for her figure. For a Best Actress nominee this was a little surprising. She may want to hire a stylist or fire whoever told her this looked good.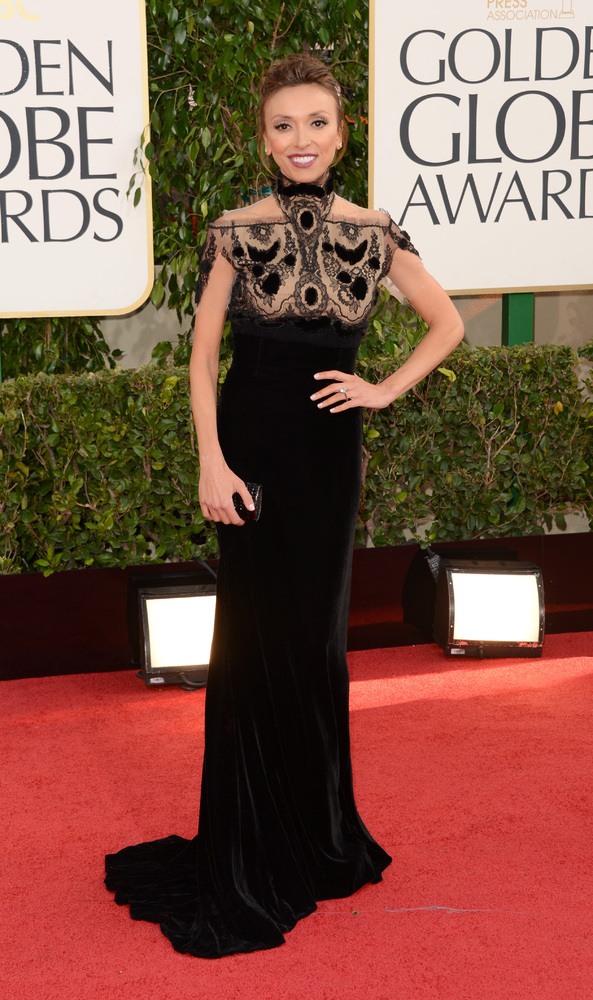 It absolutely kills me that Giuliana Rancic made our worst dressed list. I adore her but the black lace Oriett Domenech was distracting and so odd looking. Apparently someone else thought Giuliana's dress was a fashion miss too. I wasn't sure if it was off the shoulder or nude colored fabric. The worst part for me was the neckline which looked as if she was being choked. She's very thin and tall which was amplified with all that was going on. Maybe if her hair was down it would have been less noticeable? It's rare the E! News host gets it wrong but tonight did not work. Sorry G, I love you but did not love this look.
Who made your worst dressed list at the Golden Globes?